Guardian Wrestler, Sampson Stillwell, will represent USA as part of the USA Cadet World Team at the UWW Cadet World Championships in Istanbul, Turkey the first week in August. Congratulations Sampson, what a great accomplishment!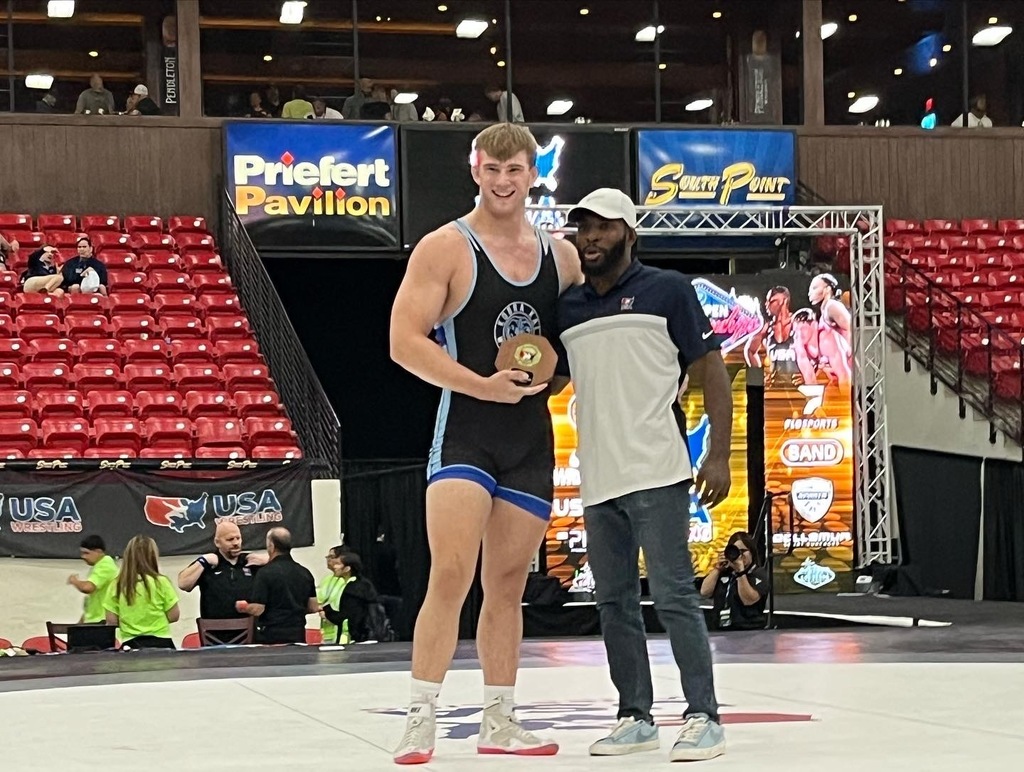 Guardian Track & Field are headed to state!! Congratulations to those who qualified: Girls 4x800 M - April Pate, Morgan Hilbrich, Mary Salanski, and Elsa Henry 1600 M - Elsa Henry 3200 M - Elsa Henry and Johnny Joyce Outstanding results from sectionals over the weekend: 1st place - 3200 M, Elsa Henry 2nd place - 1600 M, Elsa Henry (new PR and school record 5:12:47) 2nd place - 3200 M, Johnny Joyce (new PR and school record 9:54:26) 2nd place - Girls 4x800 M (new PR) 5th place - Long jump, Morgan Hilbrich 6th place - Boys 4x800 M Girls 4x800 M team picture includes alternates heading to state - Shelby Pace, Ava Pate, Tessa Thompson (not pictured) and Libby Twenter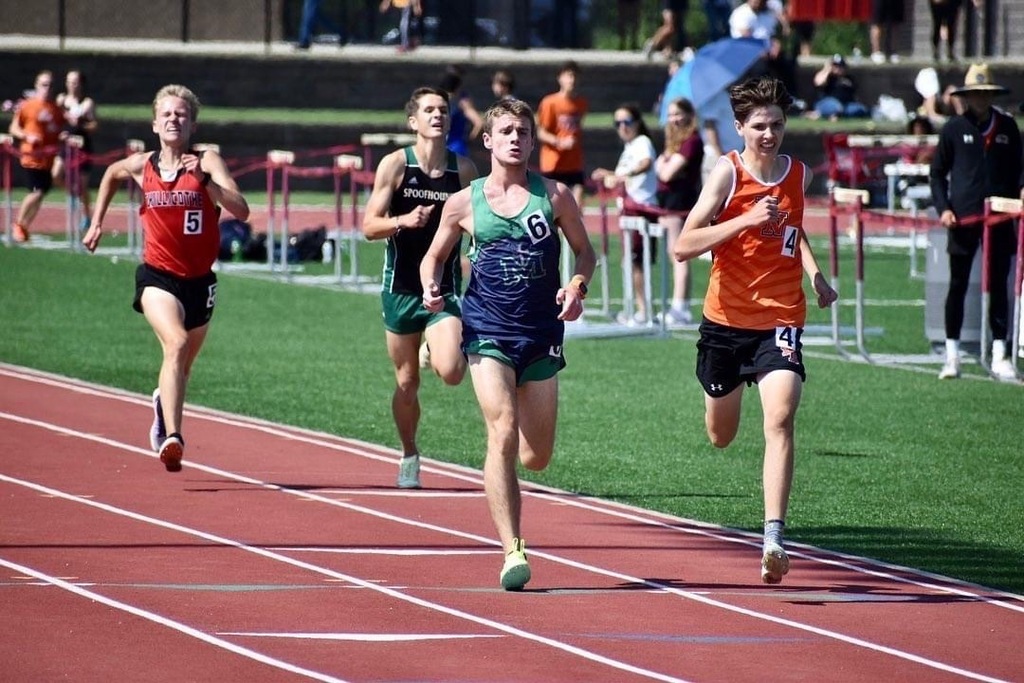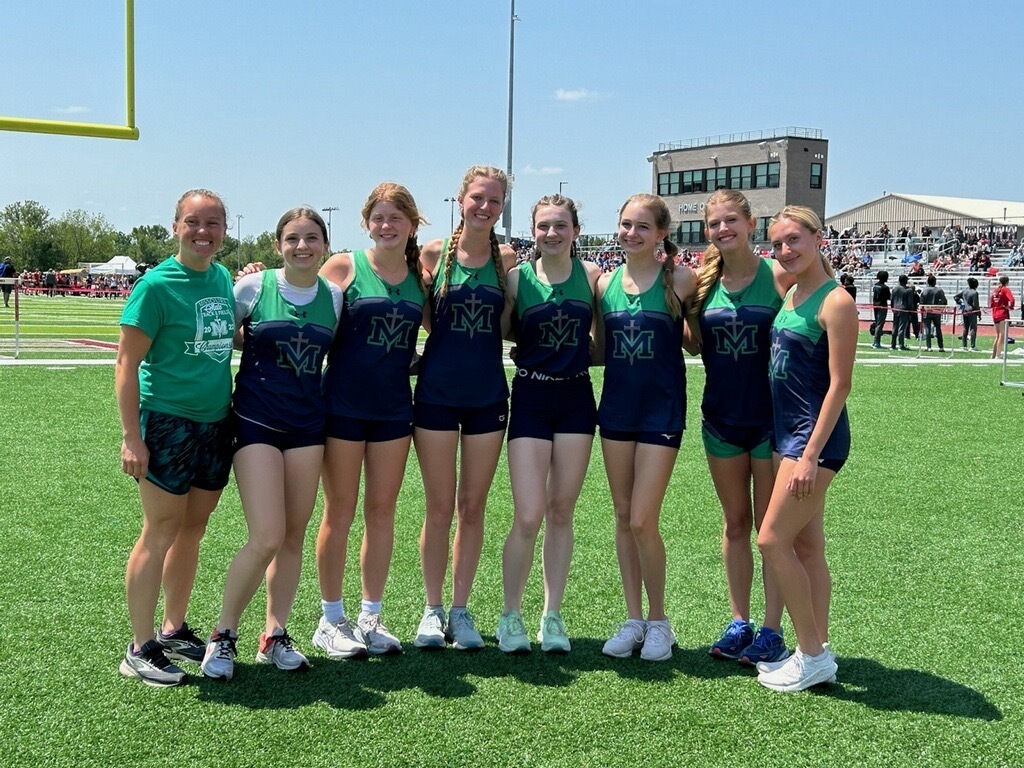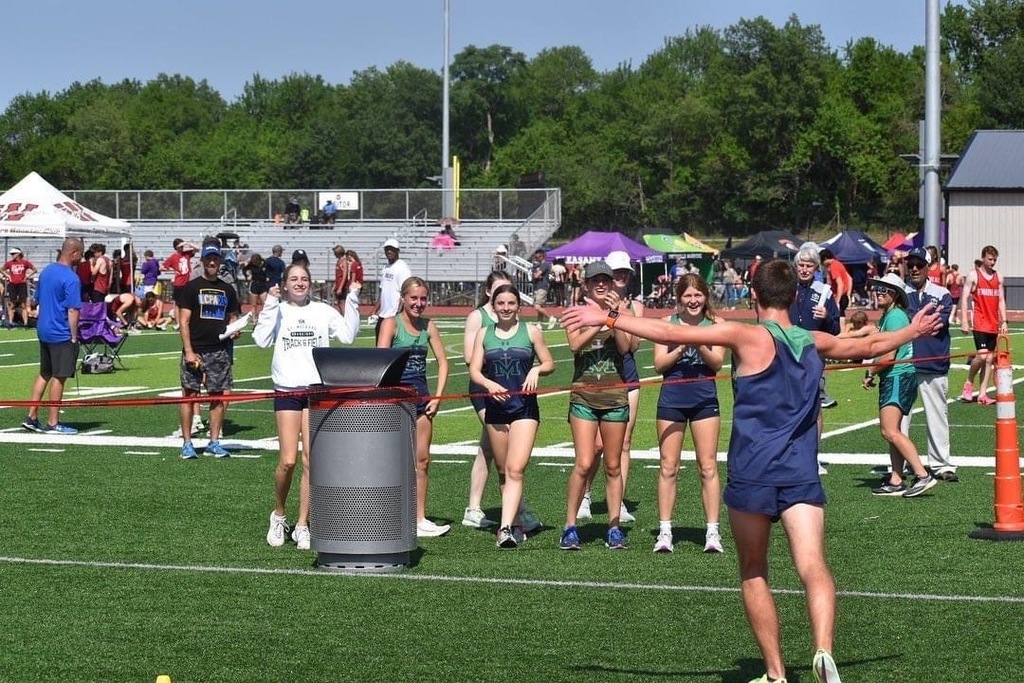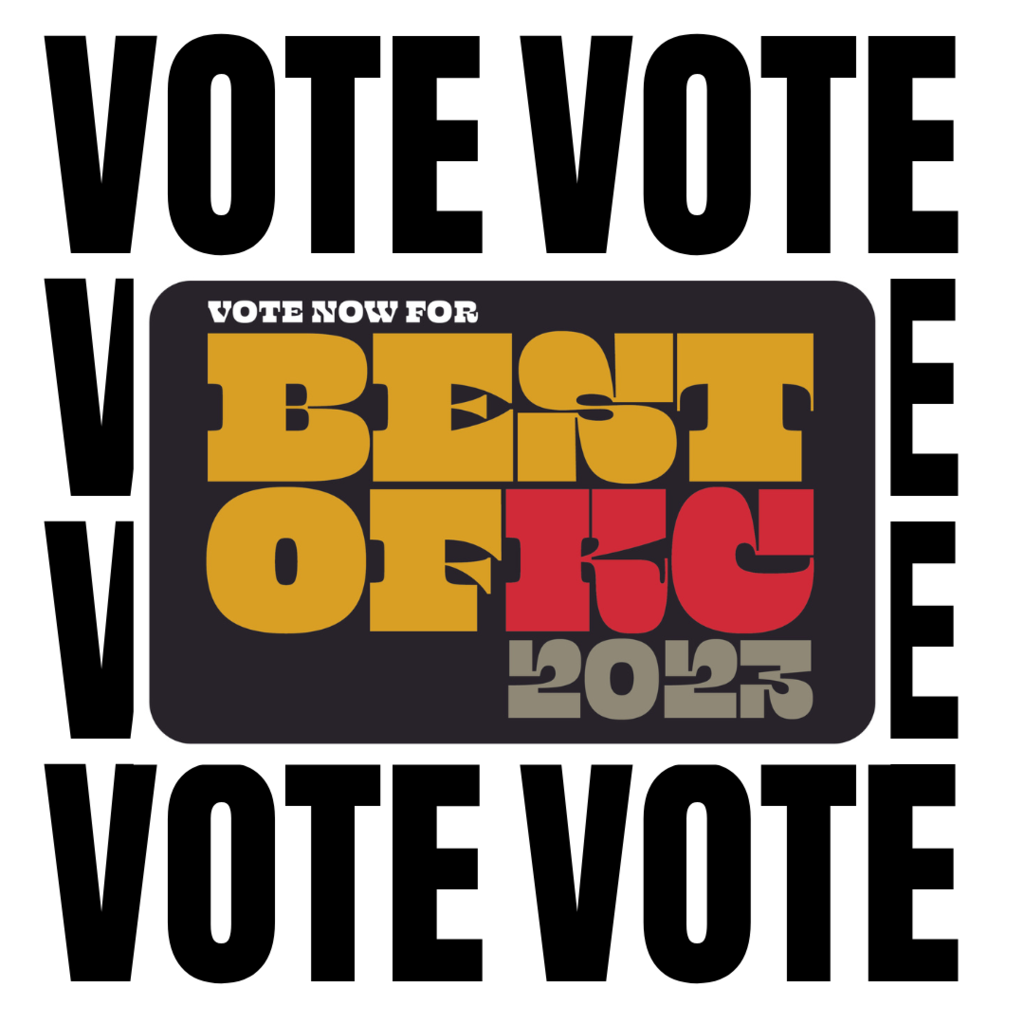 St. Michael is pleased to recognize the students who were awarded the Charism Awards for the 2022-2023 school year. These are the highest awards given at SMA to those who follow our mission to Know Truth, Love God, and Serve Others.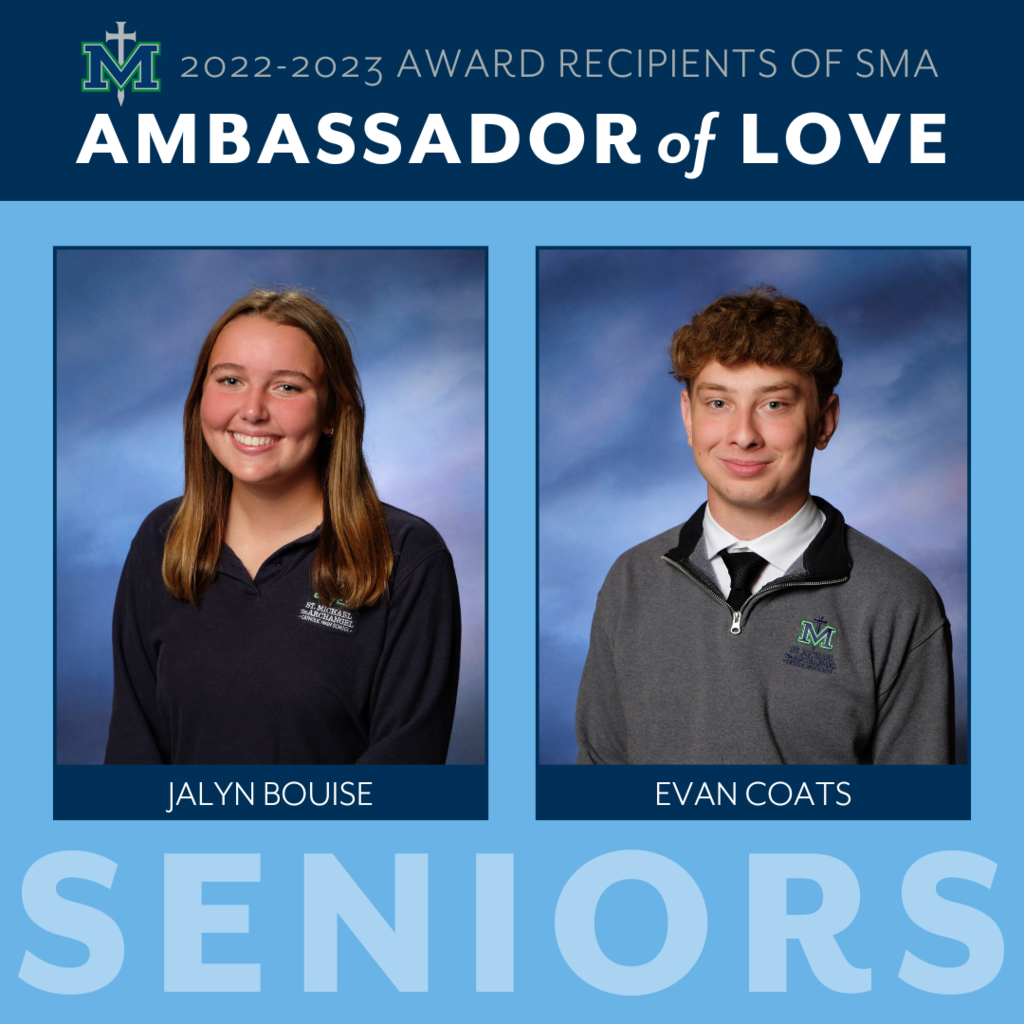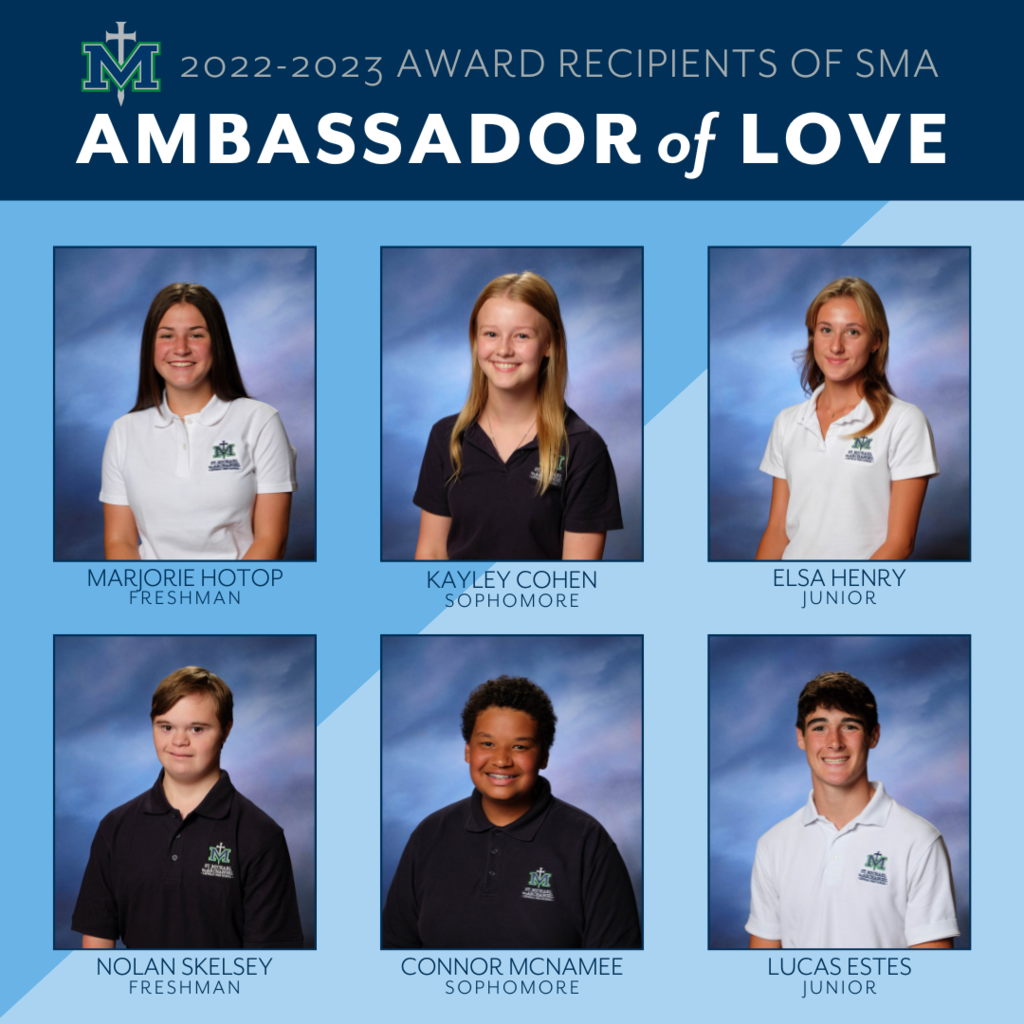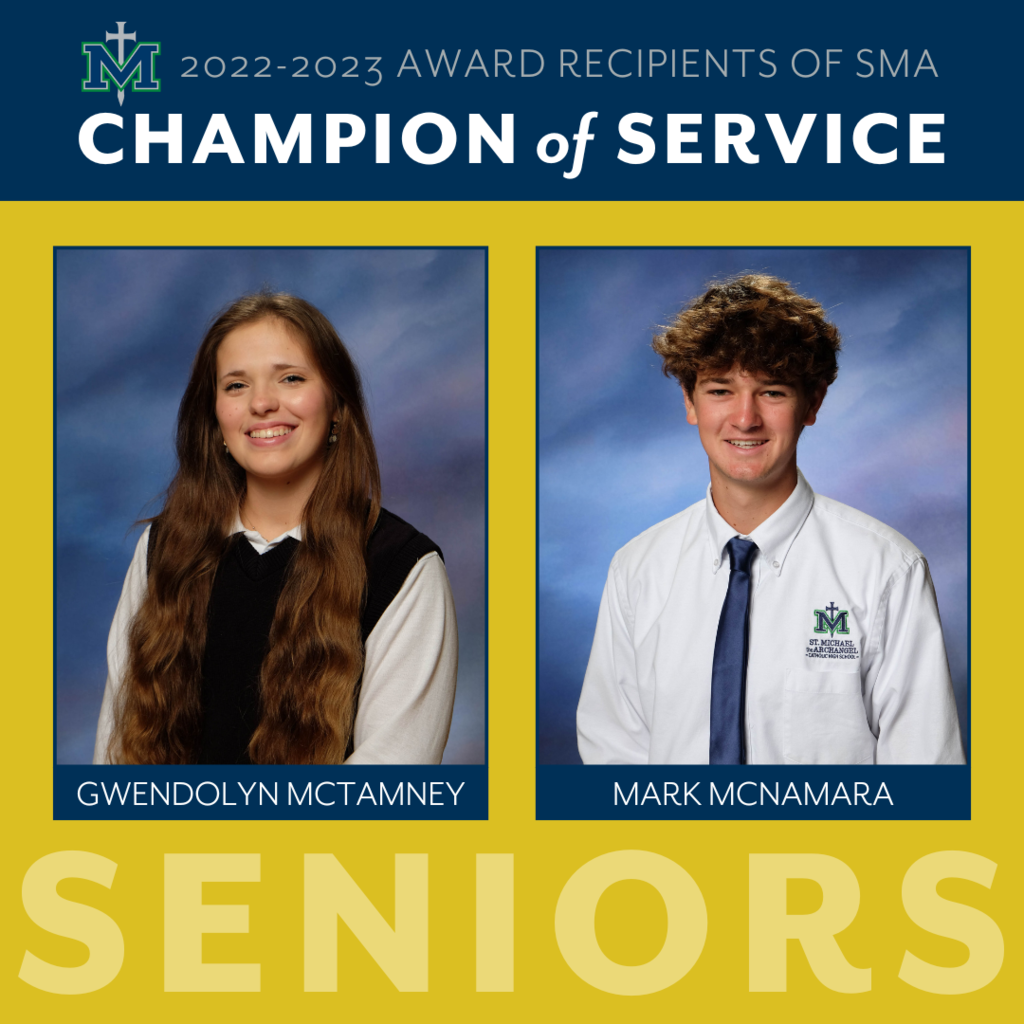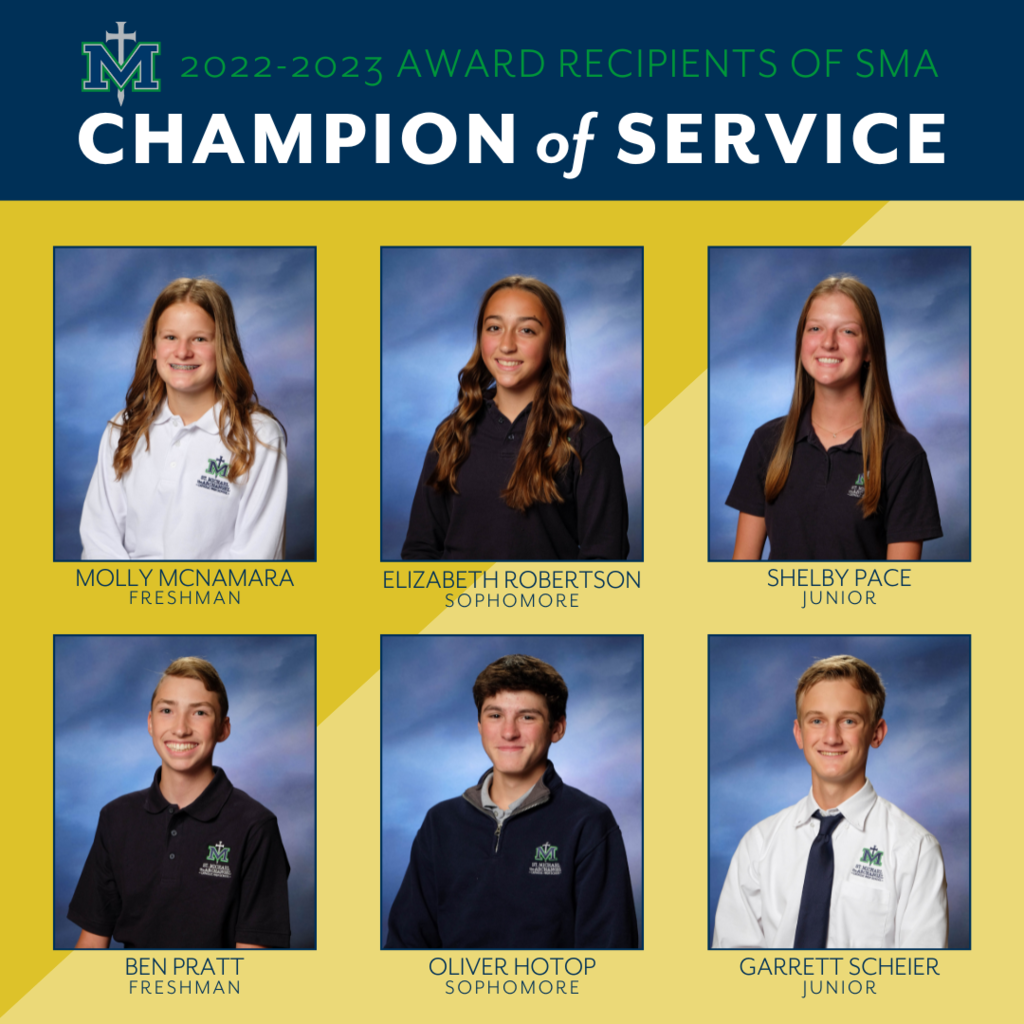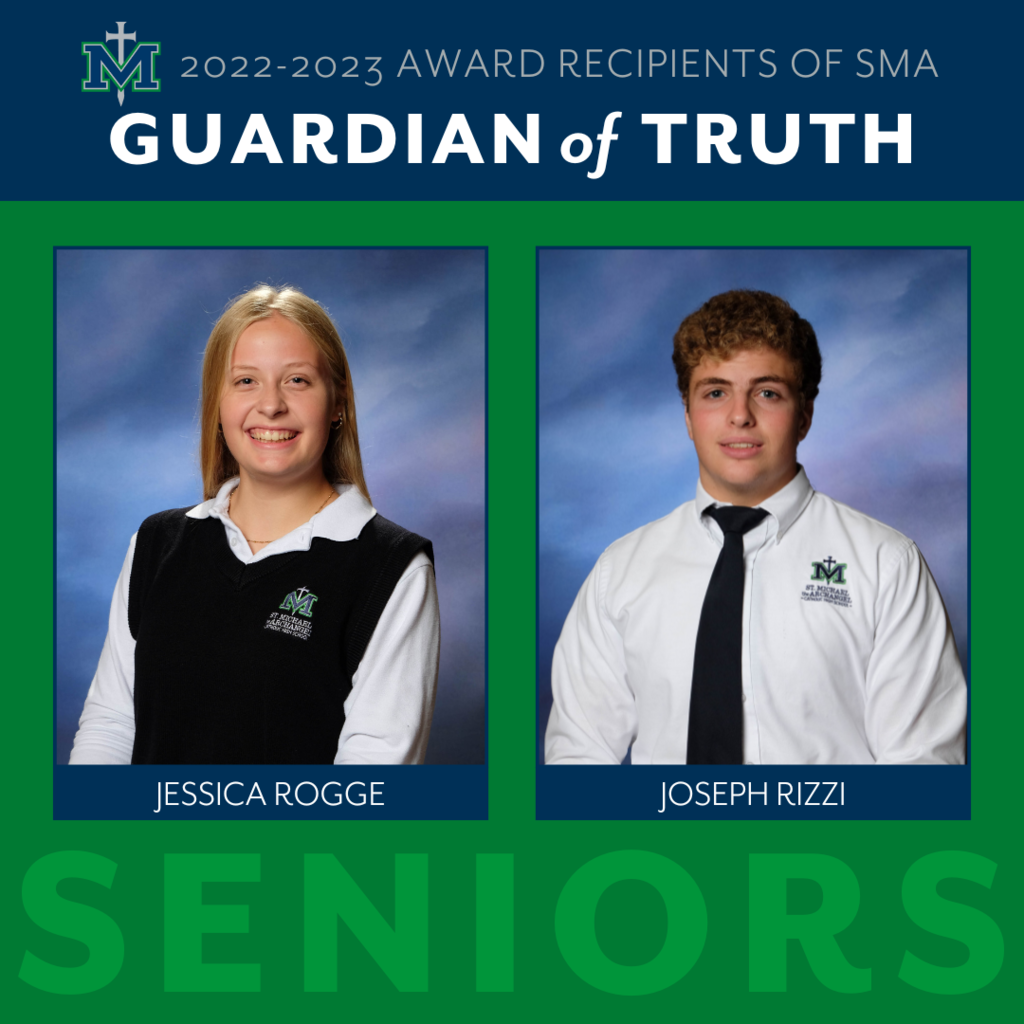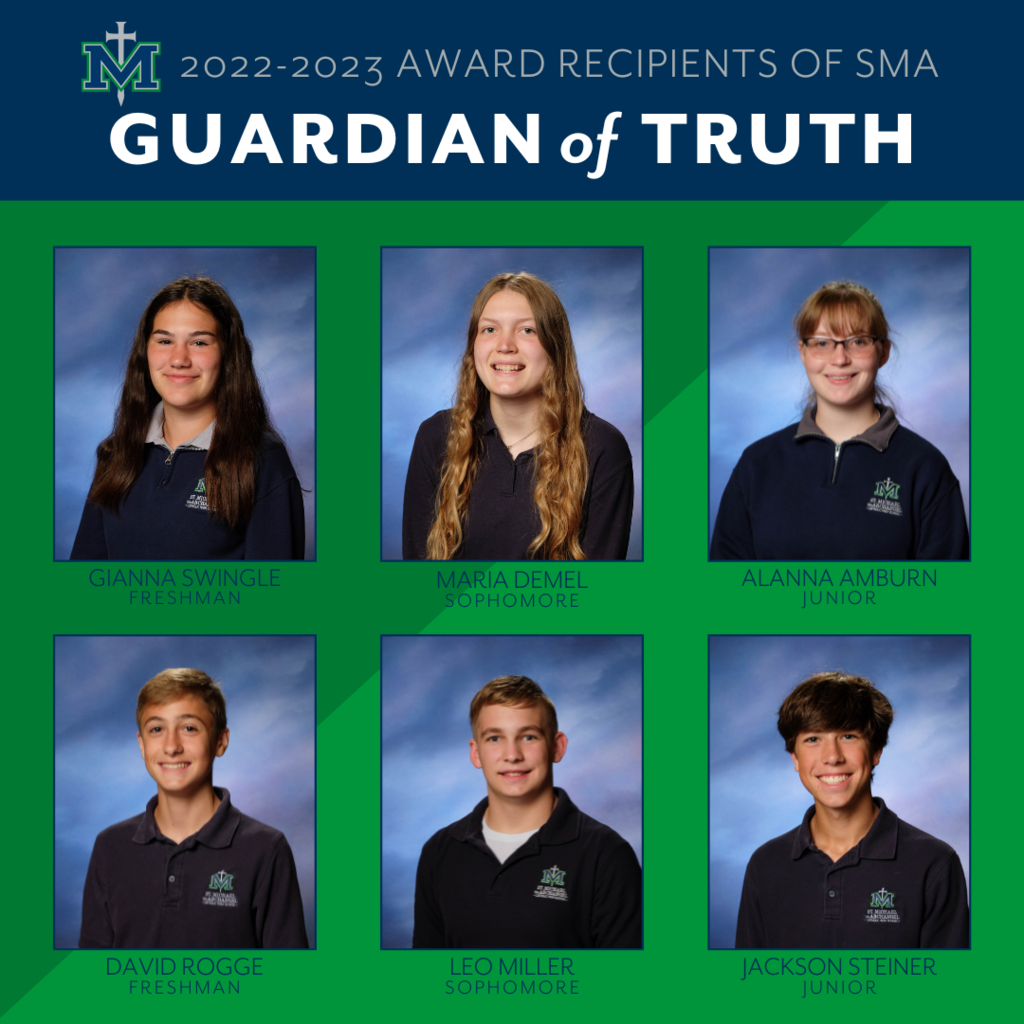 Sr. Stephen Patrick has been selected as one of four recipients of an Innovation in Learning Environments grant from the Kansas City Chapter of the Association for Learning Environments. Although the grant request was $2,000 for a weather station (to be erected at SMA) and time lapse camera, thanks to a surplus of chapter funds, she was surprised at the awards ceremony with a $4,000 check to spend on classroom projects.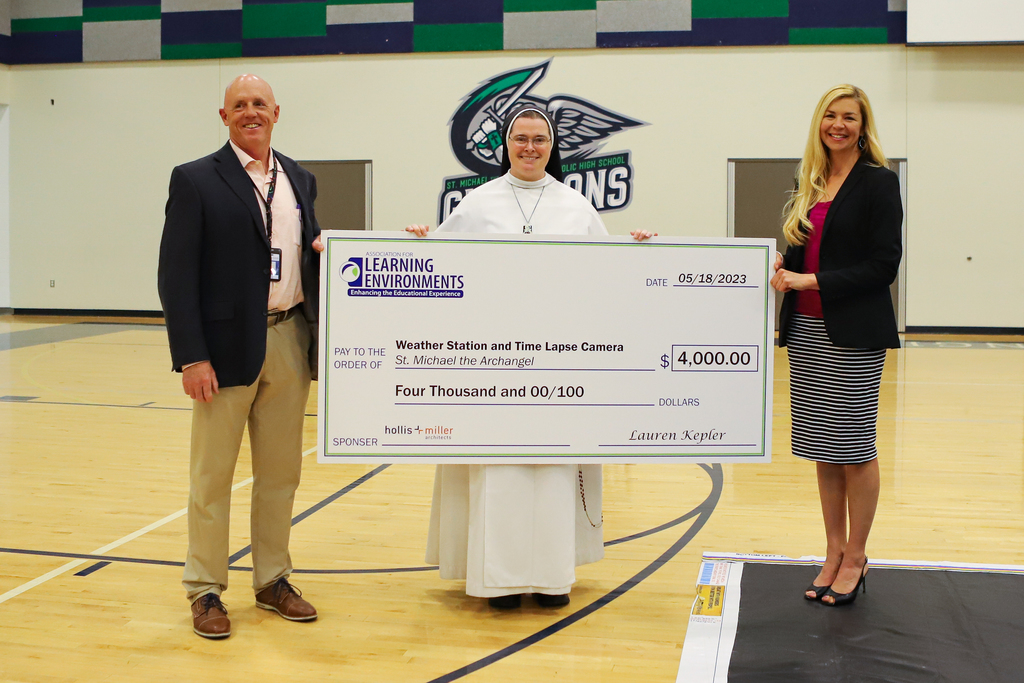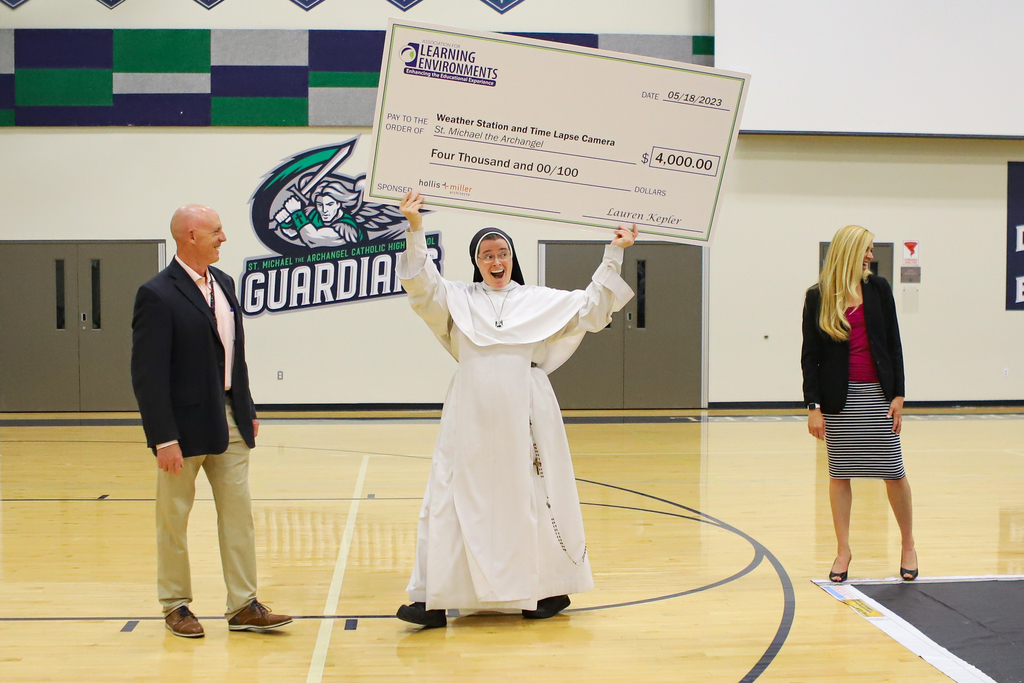 Congratulations to Guardian Soccer! They are the District Champions!! It was a hard fought game against Sion last night but they pulled through with a 2-1 win! #GuardUp #Capitalize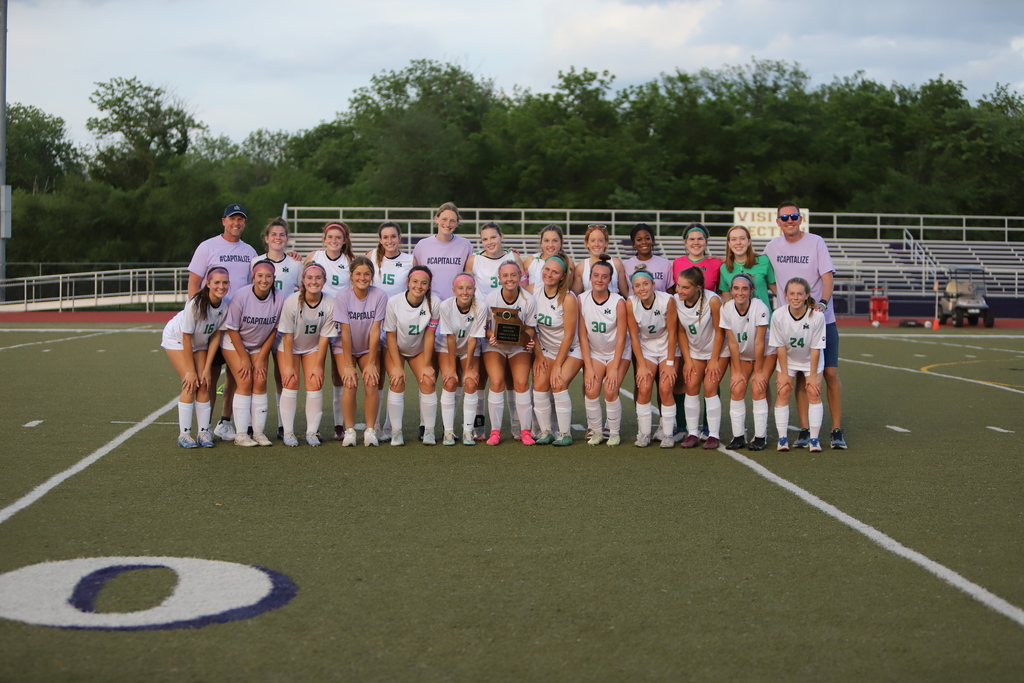 Today we welcomed 32 new members into the SMA chapter of the National Honor Society! Congratulations!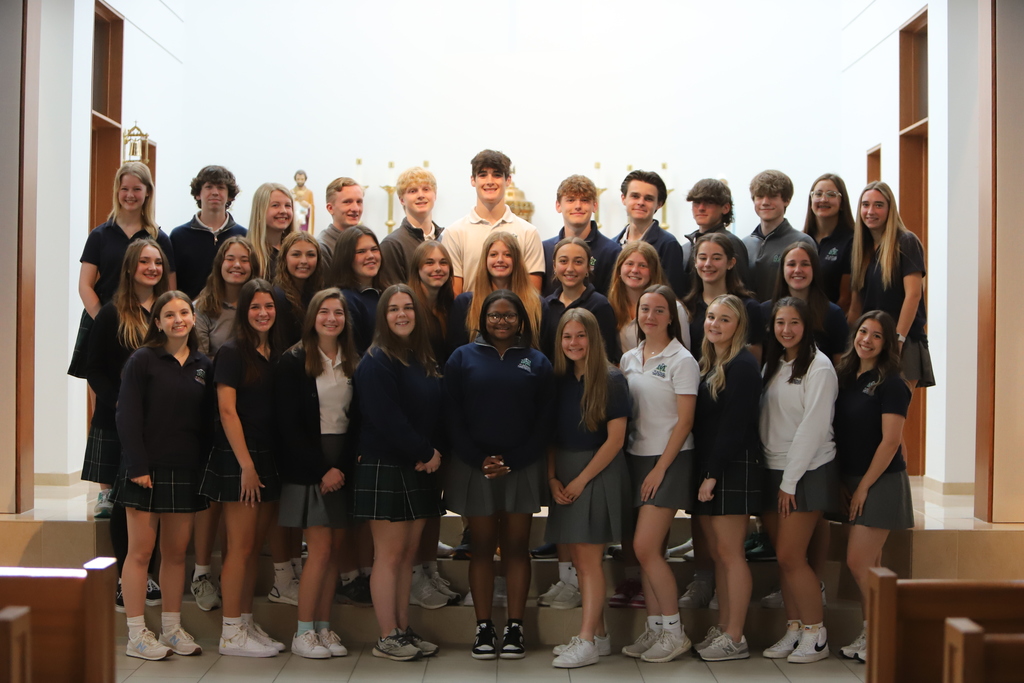 Guardian Golf was well represented at state competition! For the first time in school history, both state competitors finished in the top 20! Max Ellis finished with a medal (also a first for SMA men's golf) in 12th place and Mark McNamara finished in 17th place! Congratulations Coach Jed, Max, Mark, and Coach Bob Glasgow!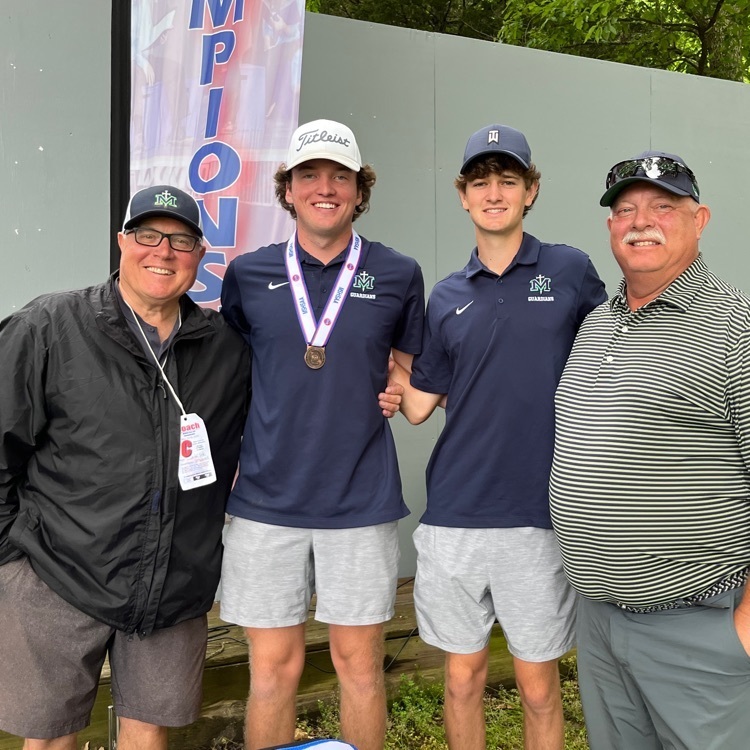 Making history!! Congratulations boys volleyball, the new Districts 3 Champs!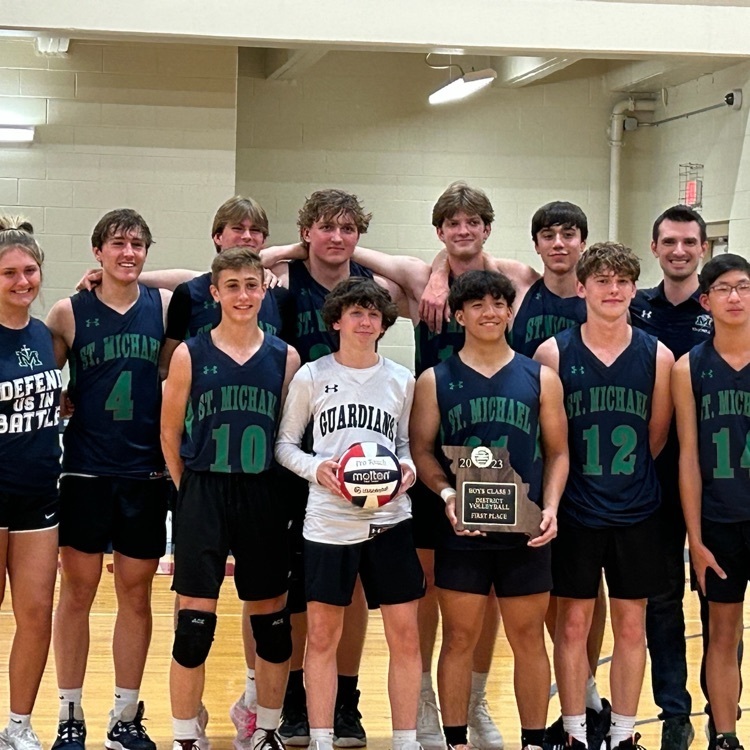 O sweet and lovely Mary, Holy Mother of God, Queen of all Mothers, Pray for us. Happy Mother's Day to all those loving and supportive mothers in our St. Michael the Archangel community!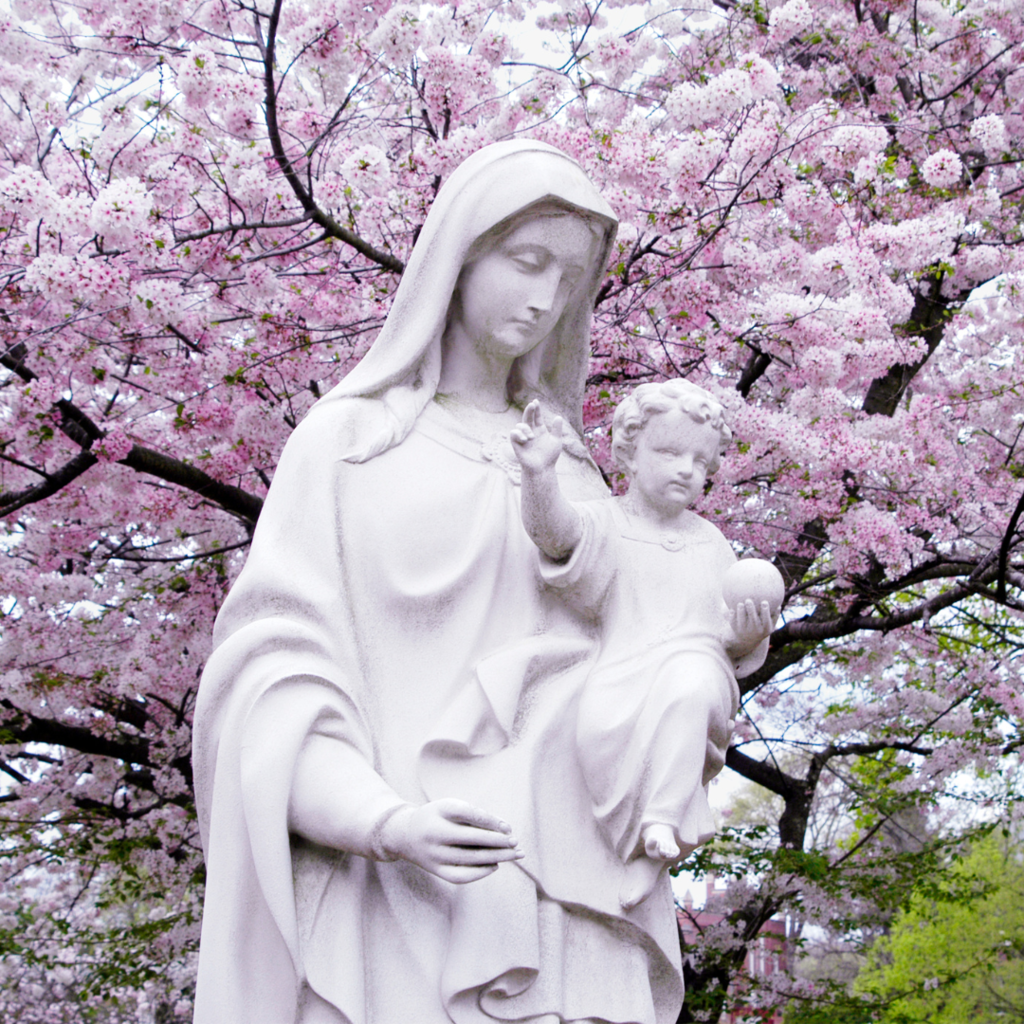 This week we celebrated the beautiful tradition of crowning our heavenly Mother Mary at St. Michael. St. Michael the Archangel is honored to carry on the once loved tradition celebrated at St. Mary's High School.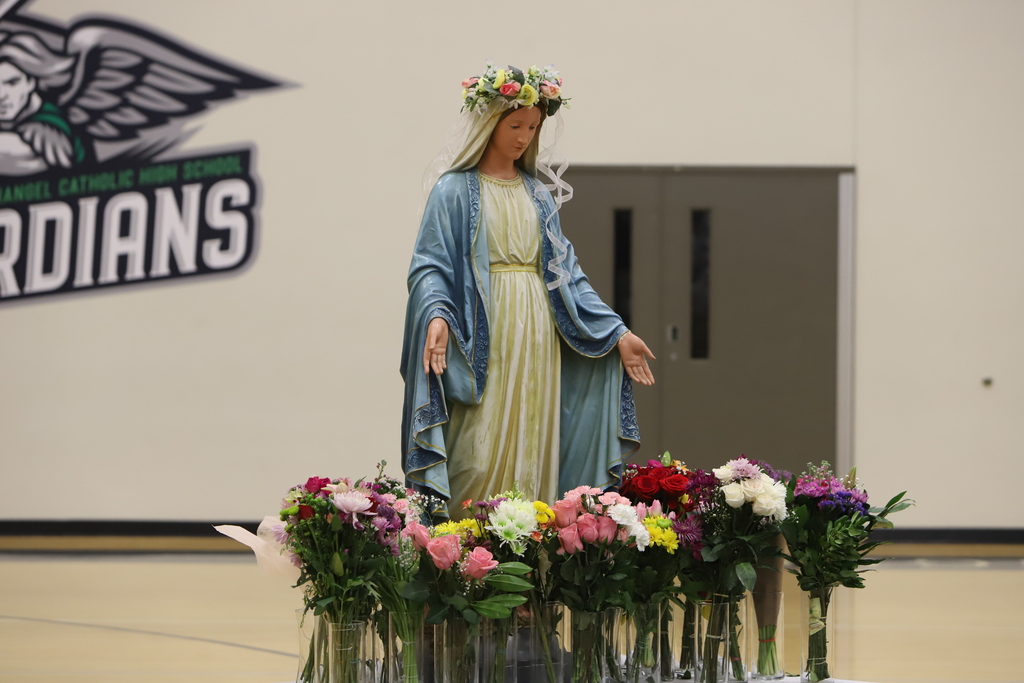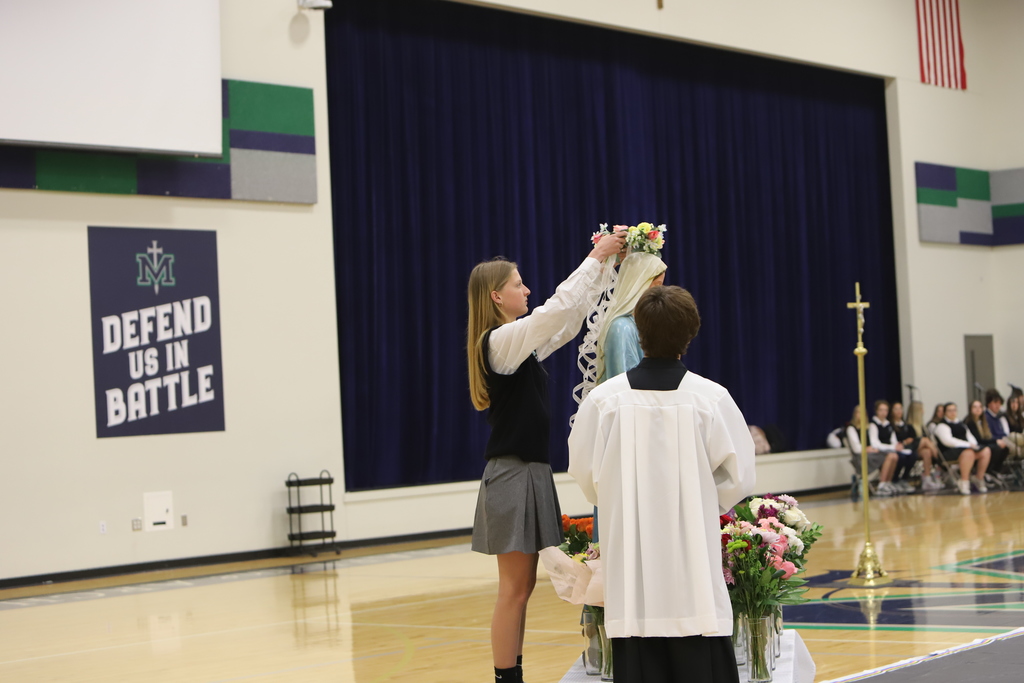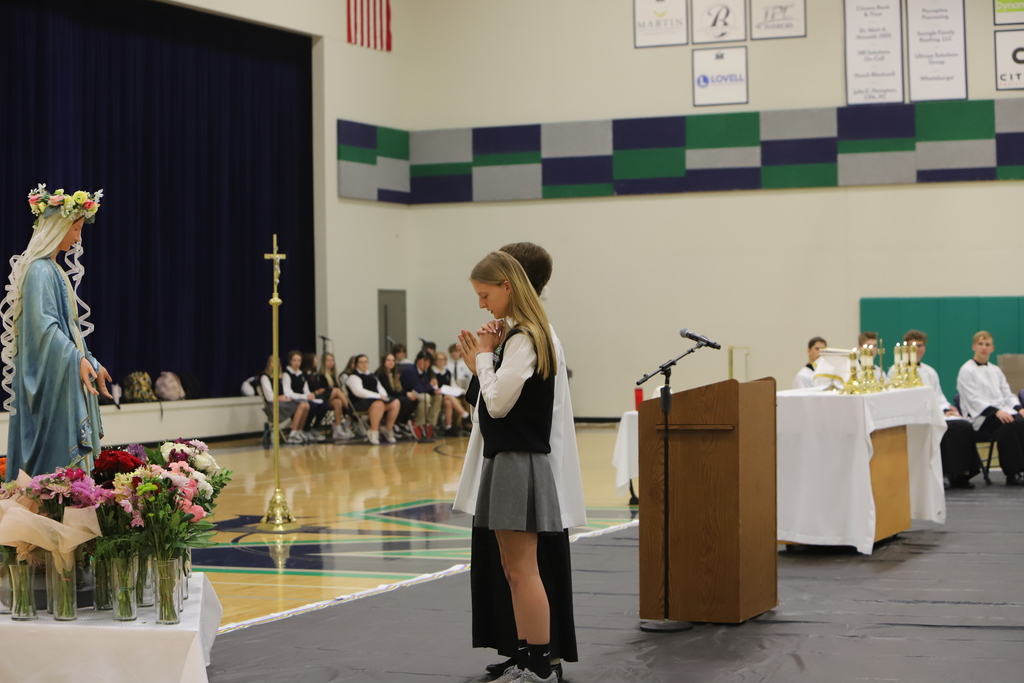 Congratulations to Mr. Kenny Wachter, this year's Lasallian Educator of the Year! Mr. Wachter is one who exemplifies the virtues of the patron saint of teachers, St. John Baptist de La Salle. These virtues include a teacher who deepens the faith life of students and faculty and models the Christian values of showing respect and concern of individuals. This teacher demonstrates school values and someone who serves the school community by going above and beyond to be helpful to other faculty members. The Lasallian Educator of the Year is truly professional in all interactions and behaviors. St. Michael is so blessed to have Mr. Wachter!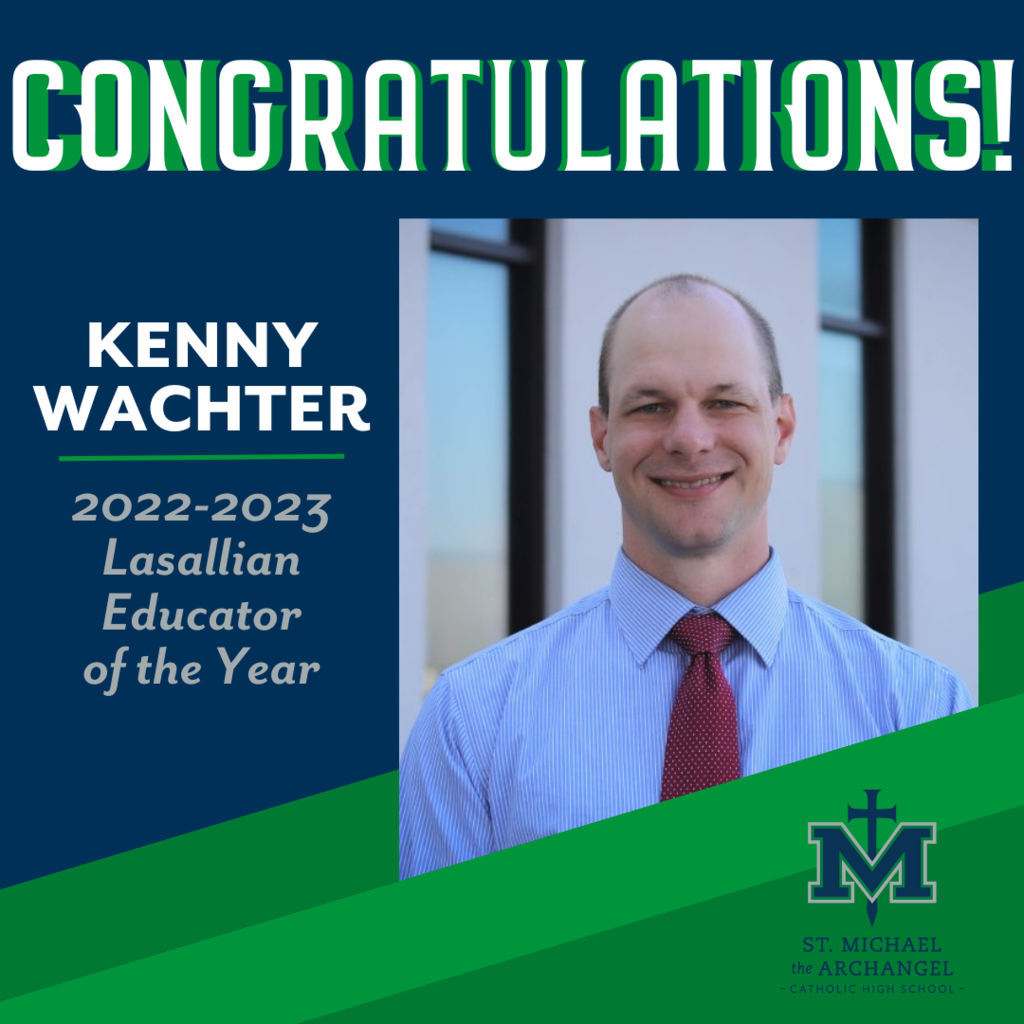 Last Encounter of the school year was amazing! Join us in the next school year for an evening of praise and worship music, Eucharistic Adoration, student witnesses, and Confession. All are welcome to pray with and for our school community!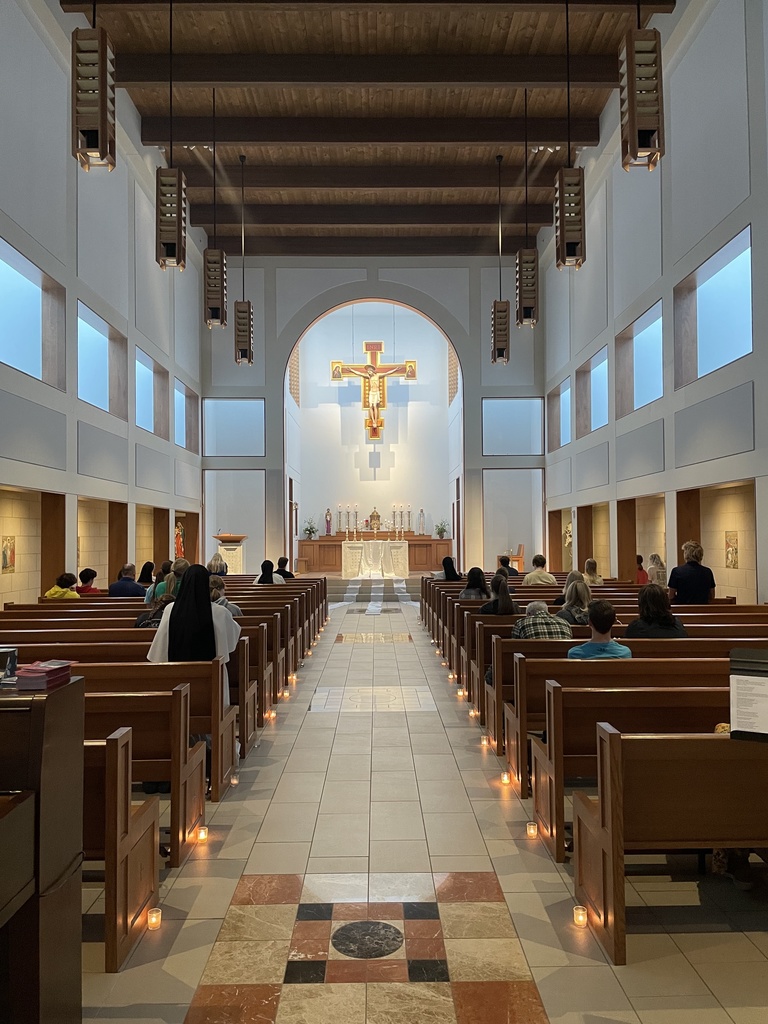 Happy Teacher Appreciation Week! This week, and throughout the year, we celebrate the amazing teachers that dedicate each day to their students. We appreciate ALL of you!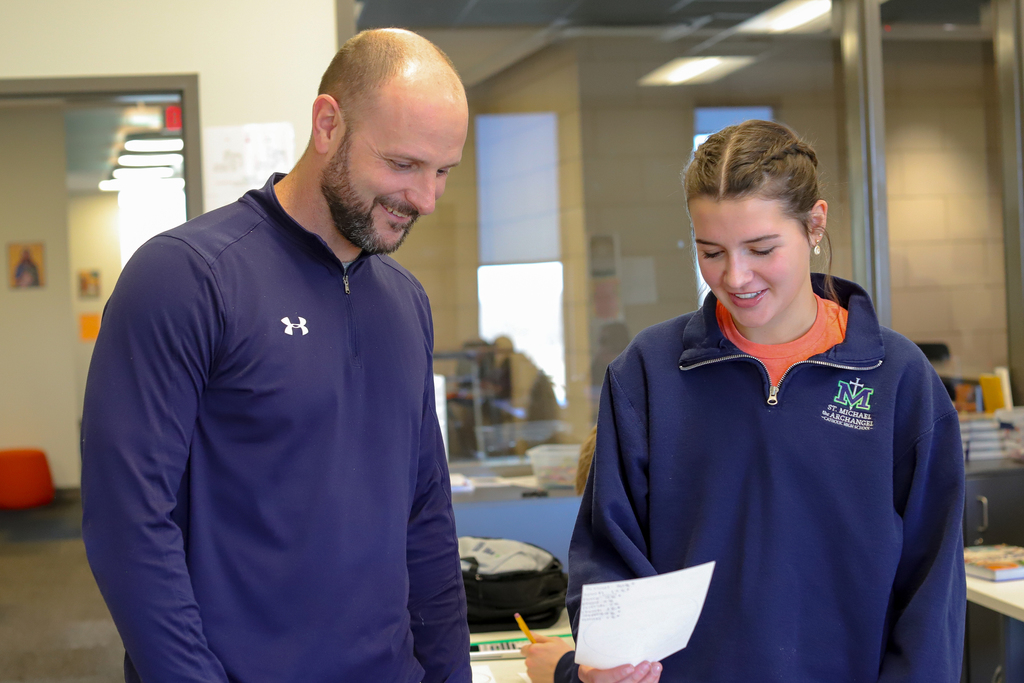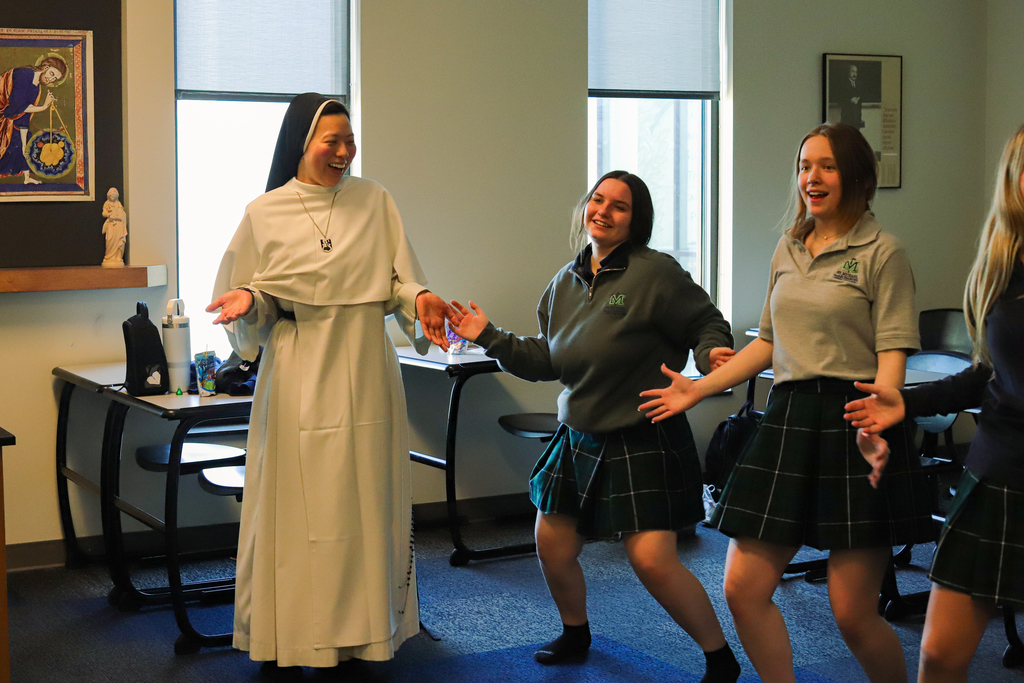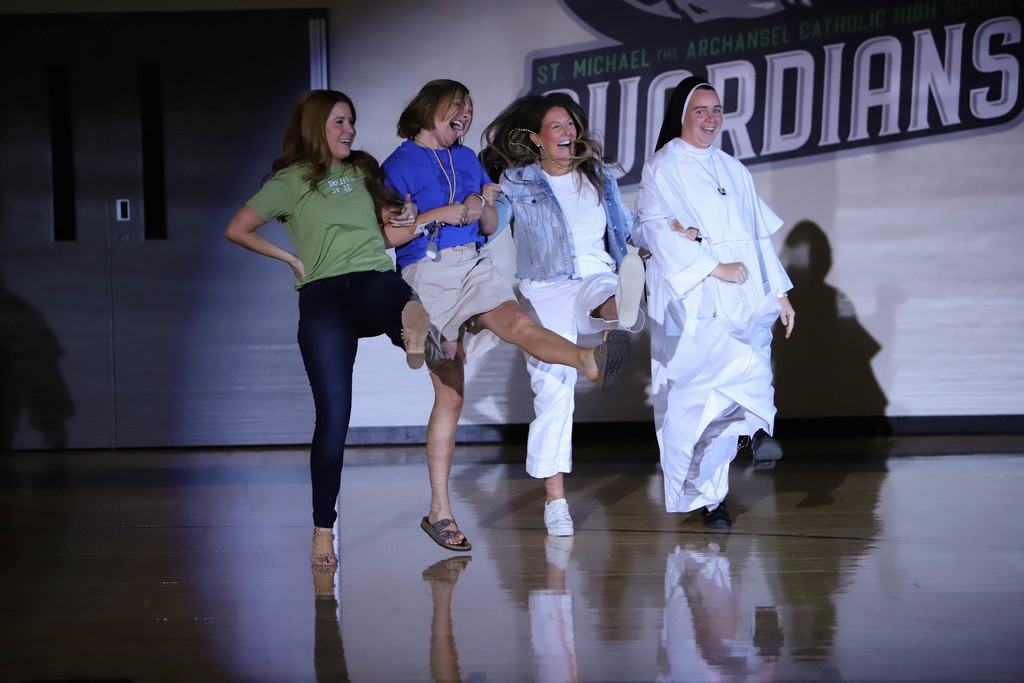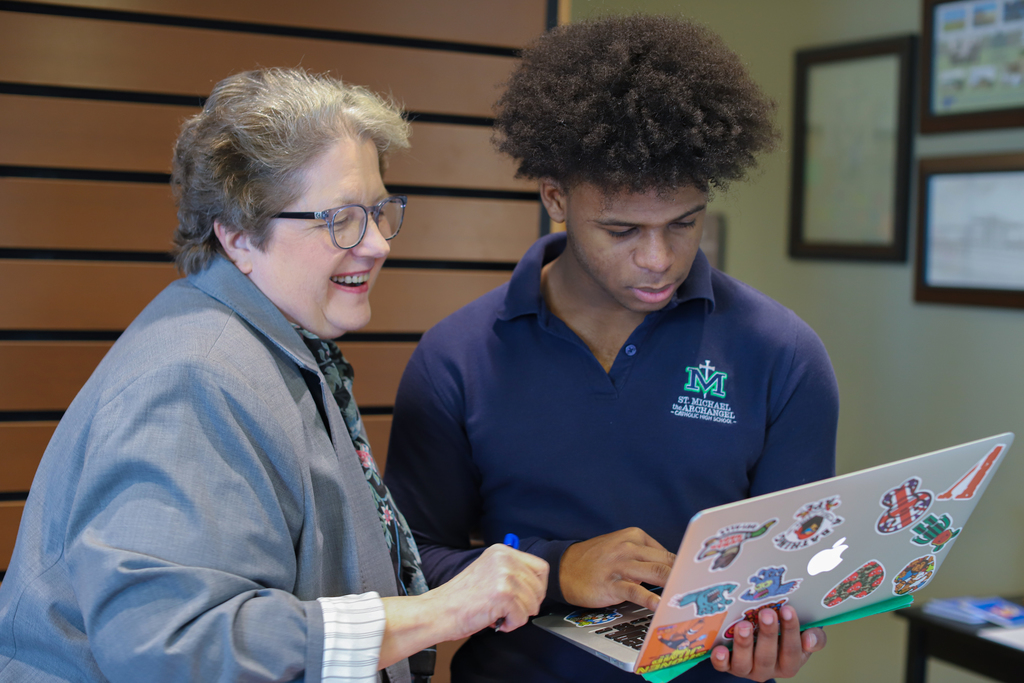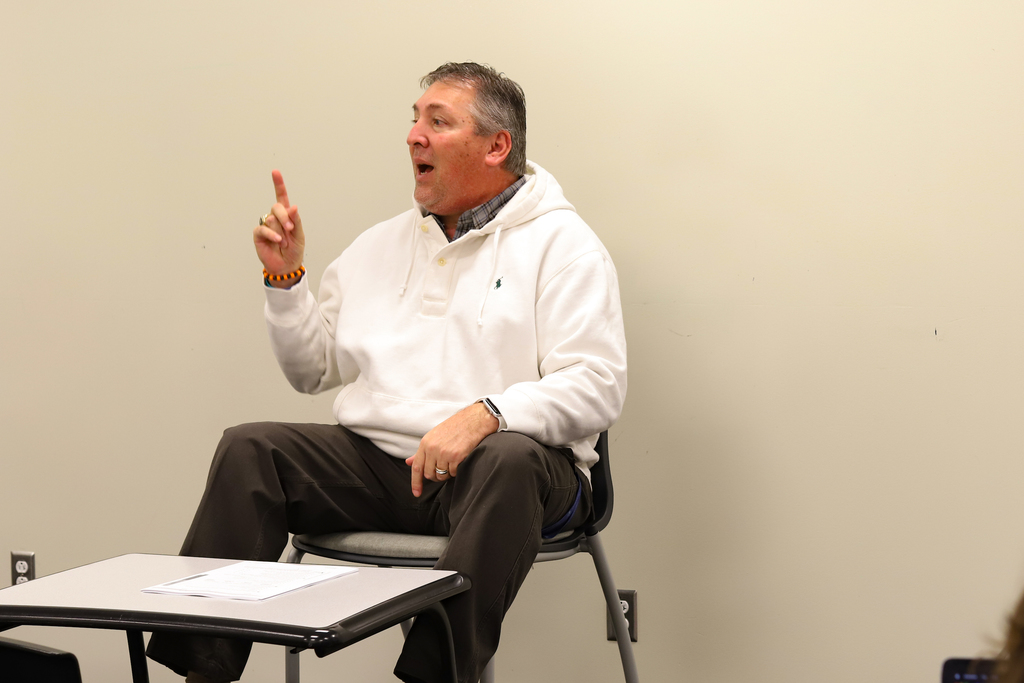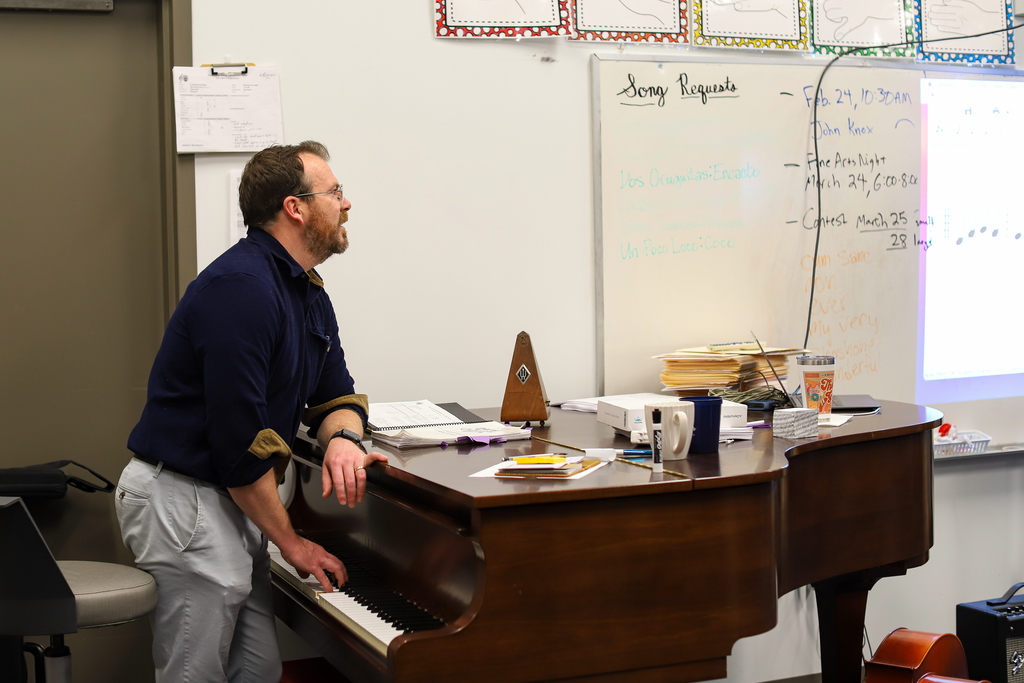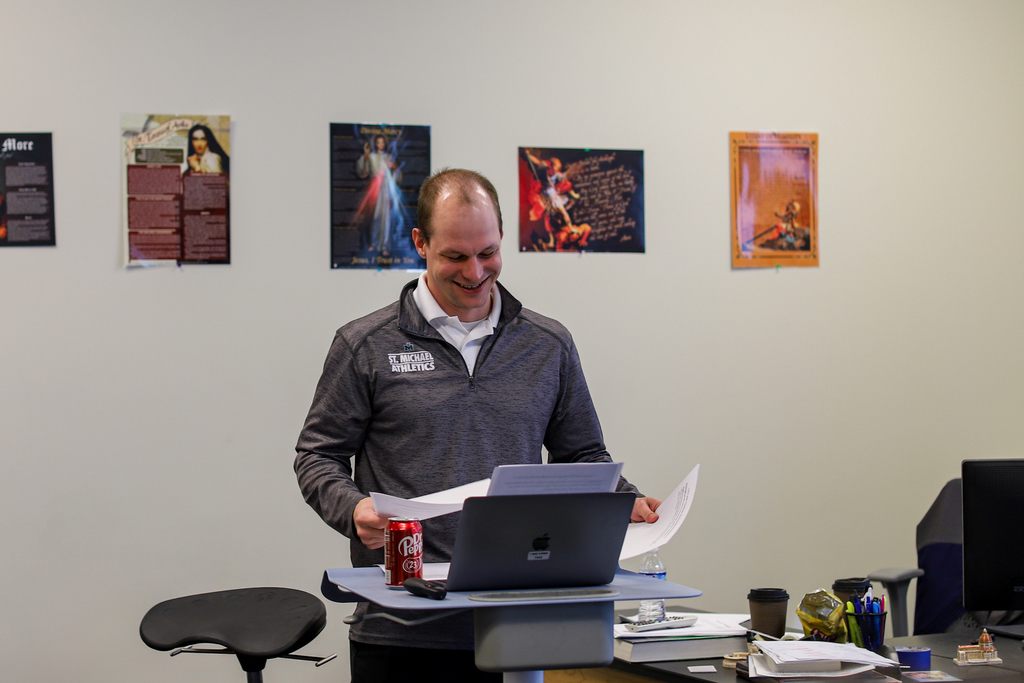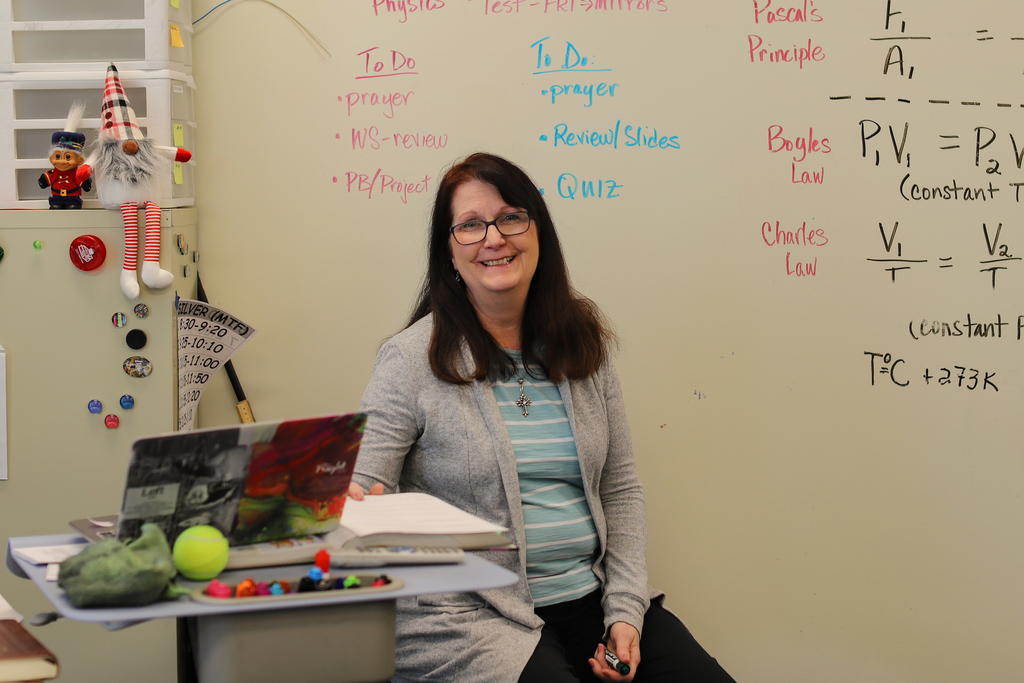 Finish strong, Guardians!!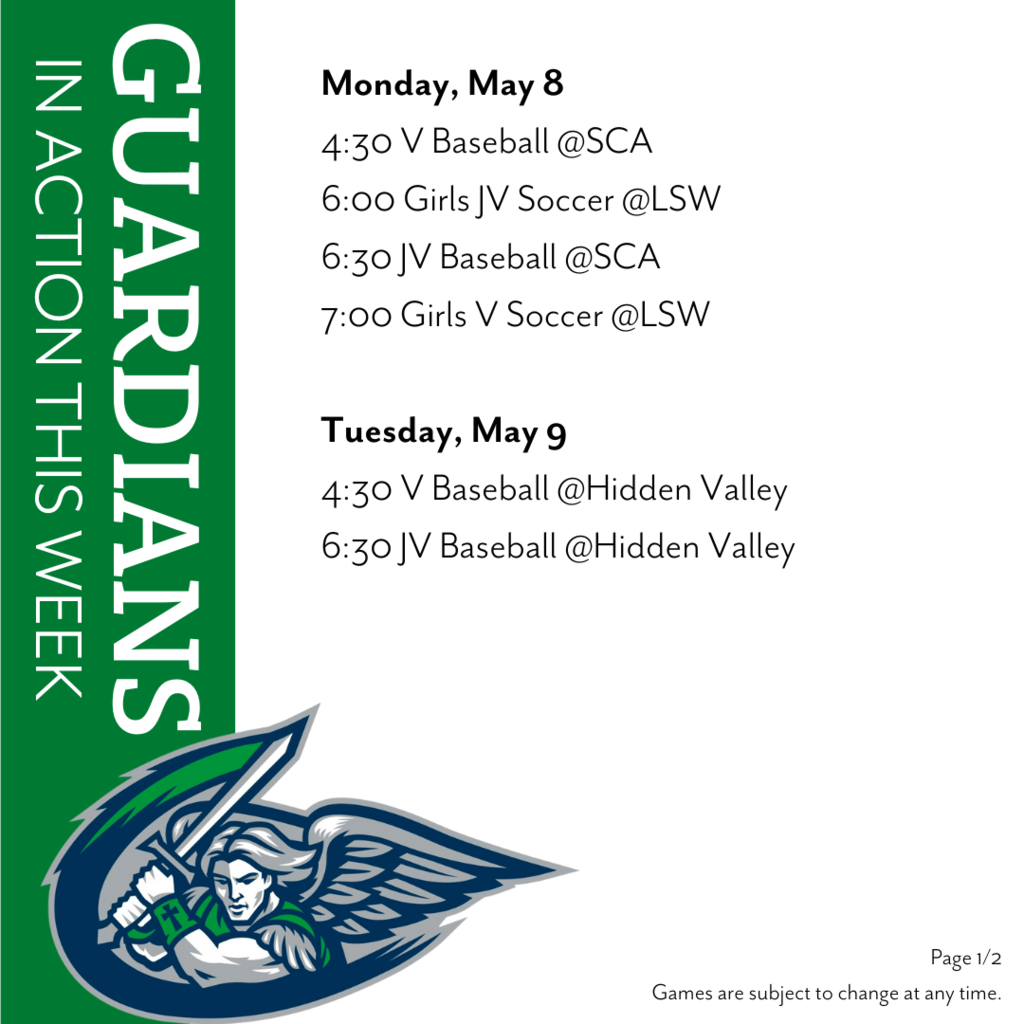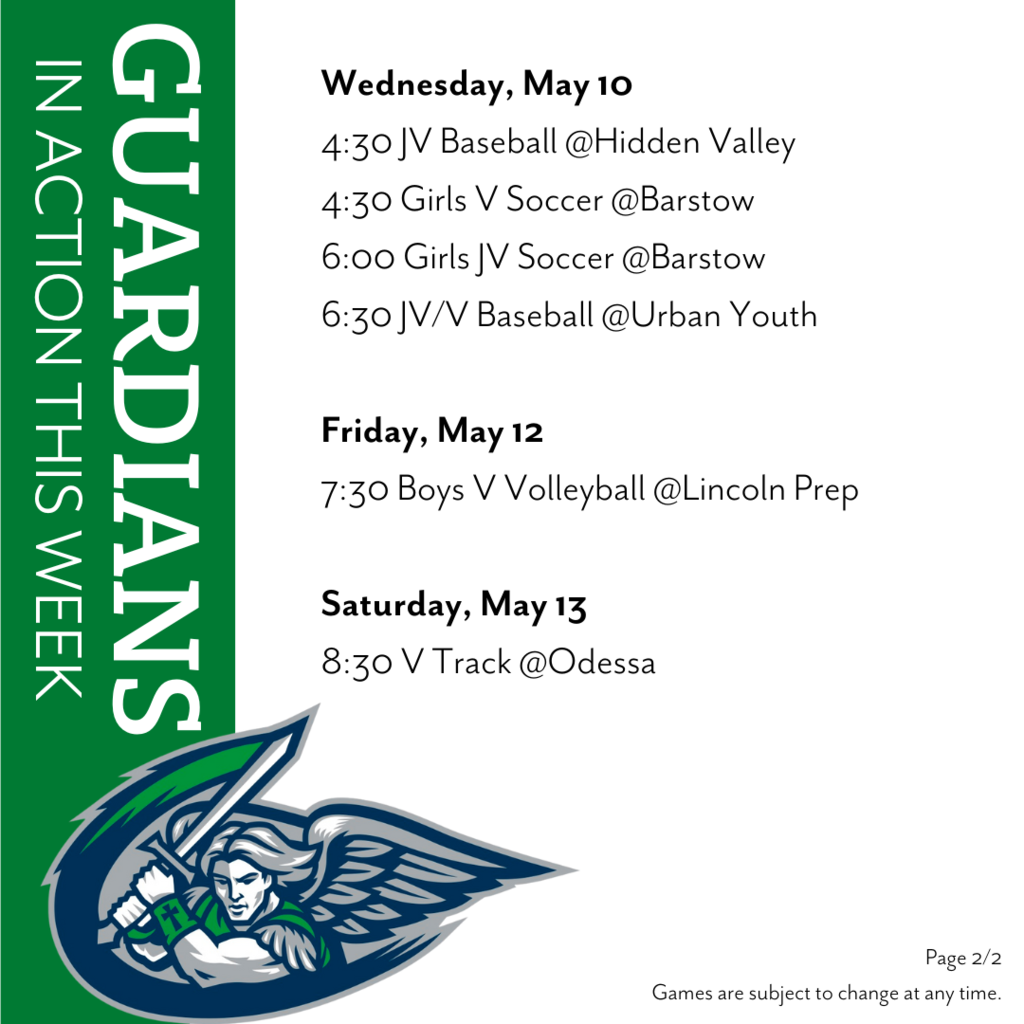 St. Michael the Archangel Catholic High School students were truly blessed to have a rare opportunity to see first-class relics from Blessed Carlos Acutis and Saint Manuel Gonzales Garcia. What is a relic? The term "relic" refers to physical objects of a saint, such as the bodily remain of a saint or an object associated with that saint. First-class relics are enclosed in an ornate box or enclosure called a "reliquary."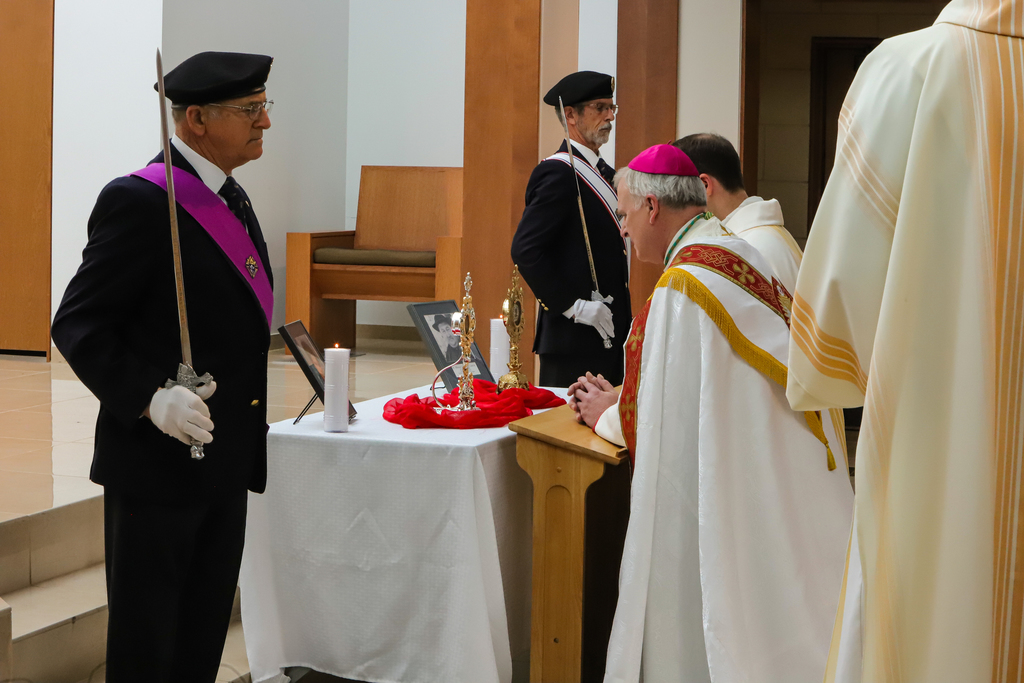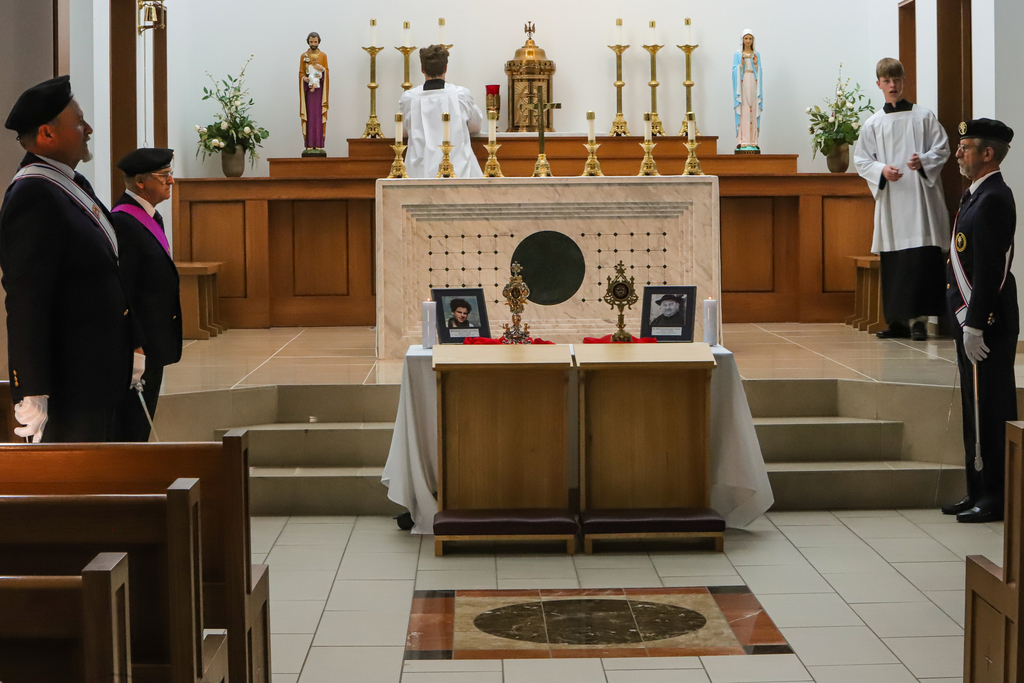 Congratulations Class of 2023! We are so proud of all your accomplishments and wish you great success. Once a Guardian, always a Guardian! Send your favorite graduation picture to
socialmedia@smacatholic.org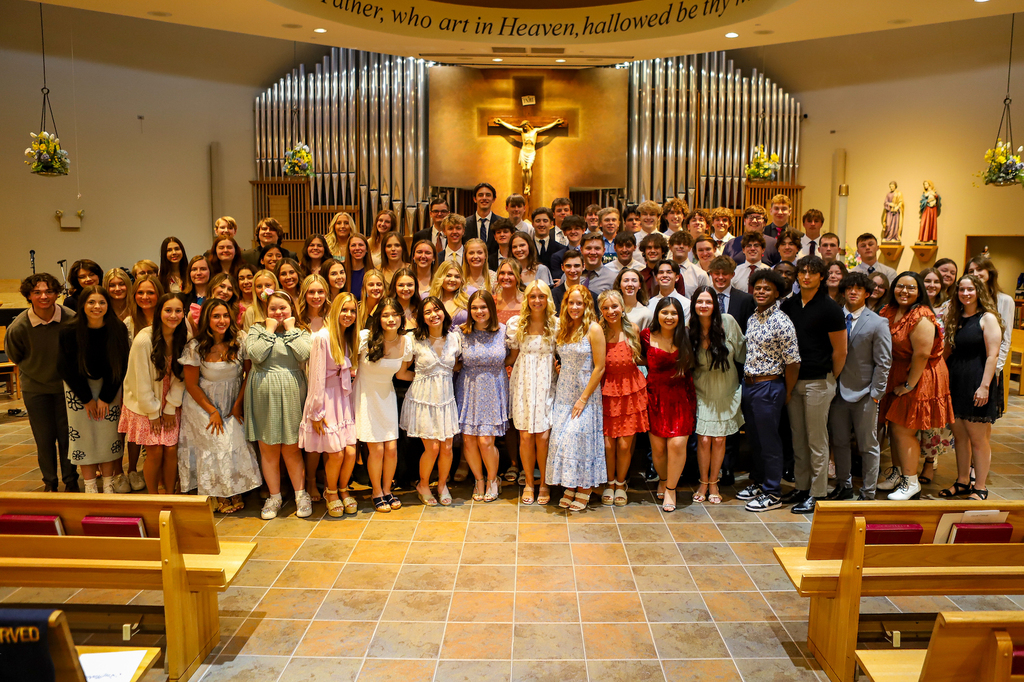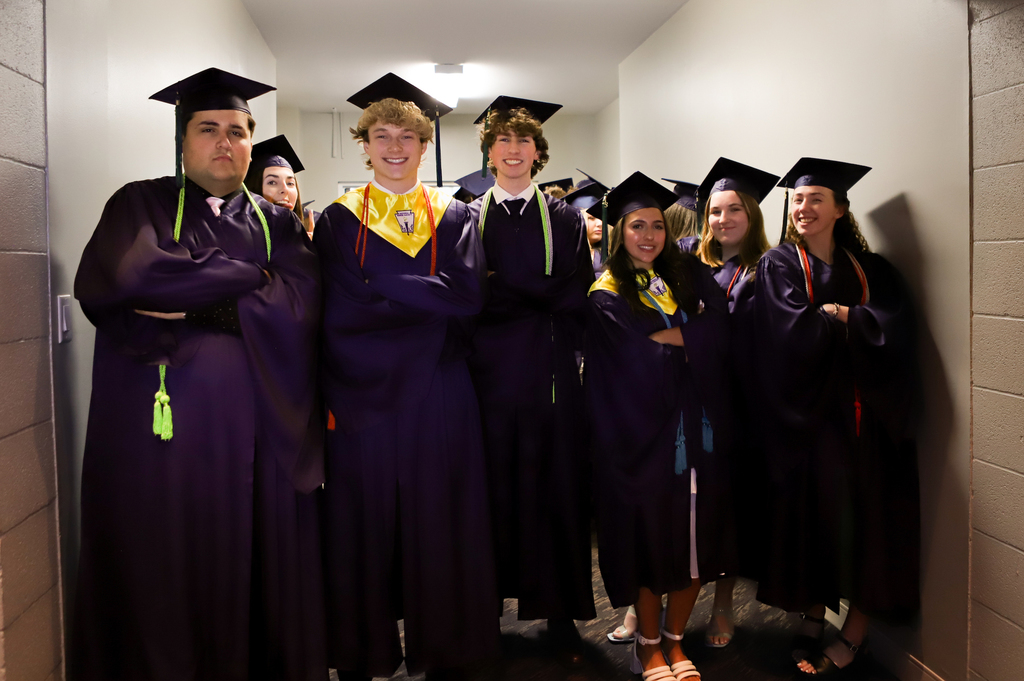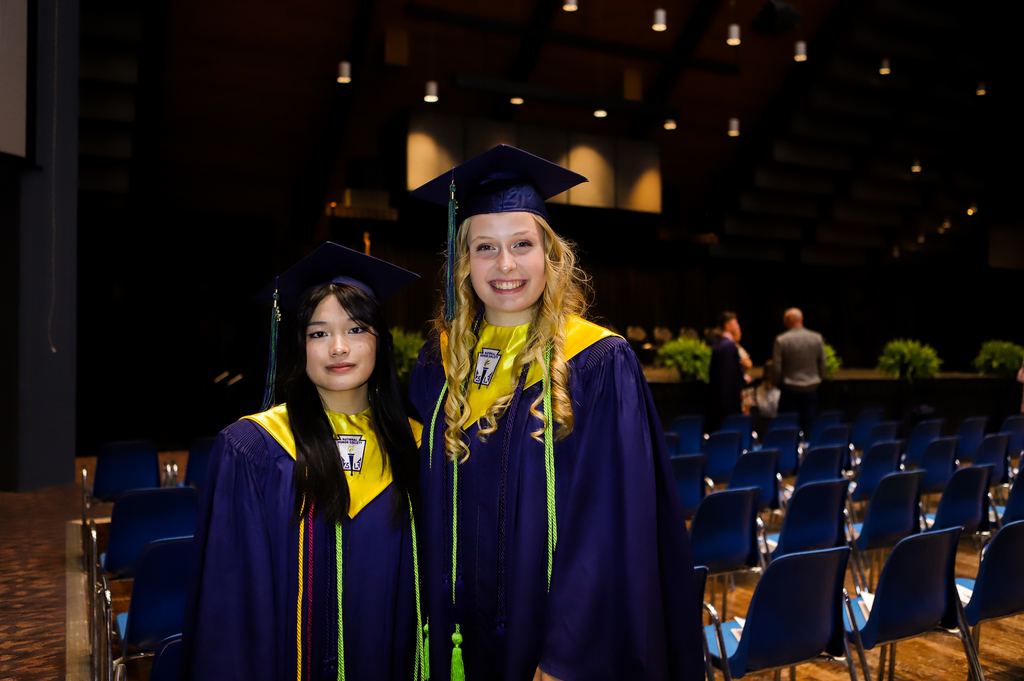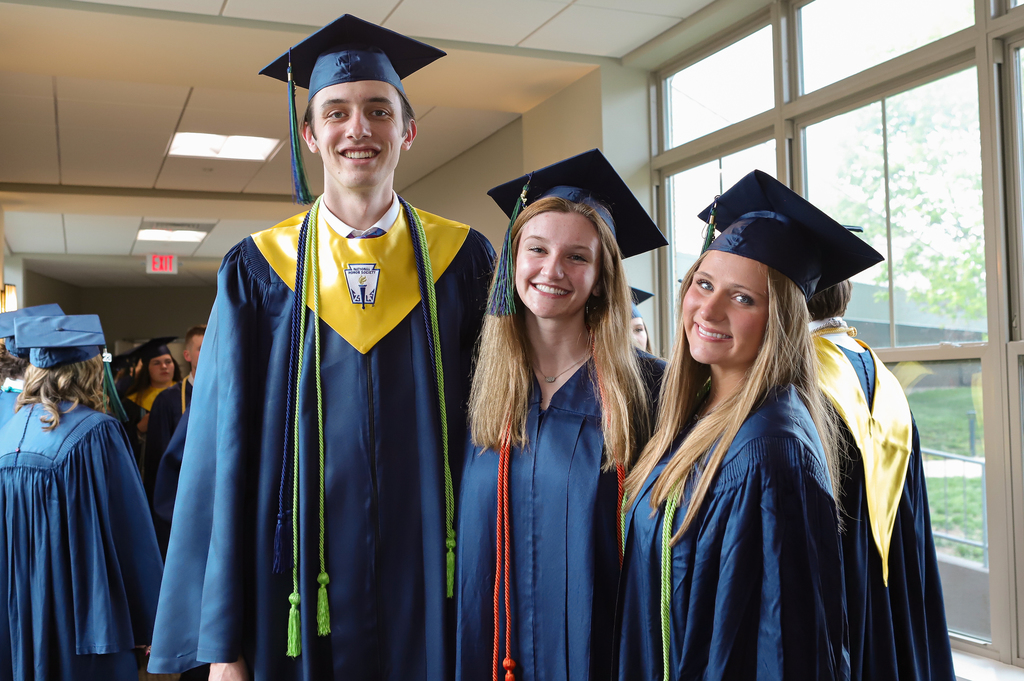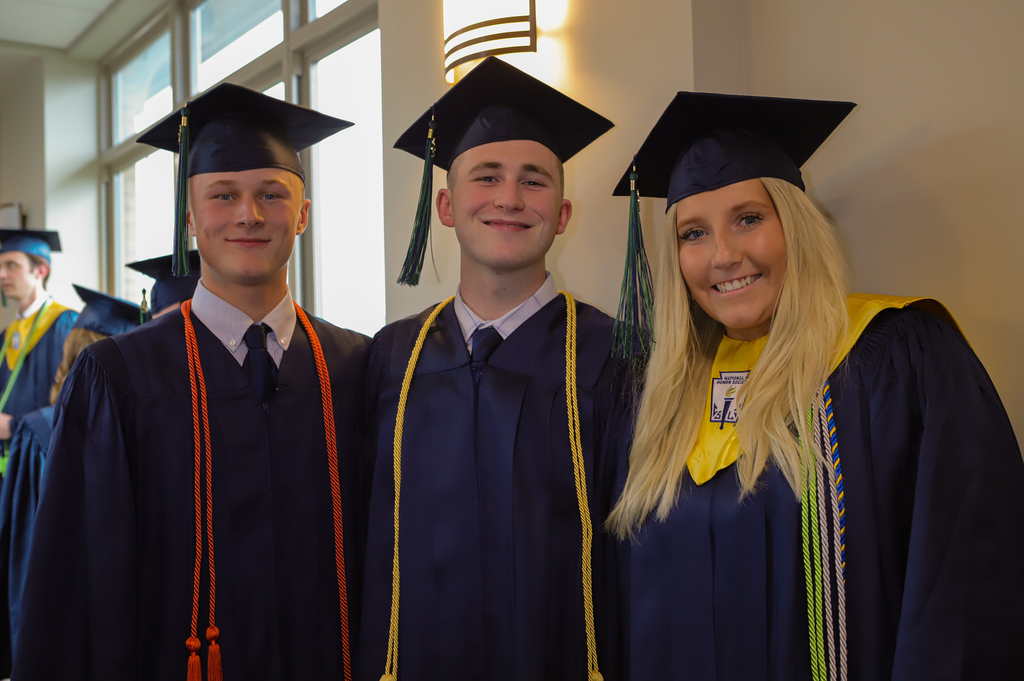 Congratulations Victoria Swingle! Victoria will be continuing her education at Rockhurst University while playing soccer. We can't wait to watch you succeed! #GuardUp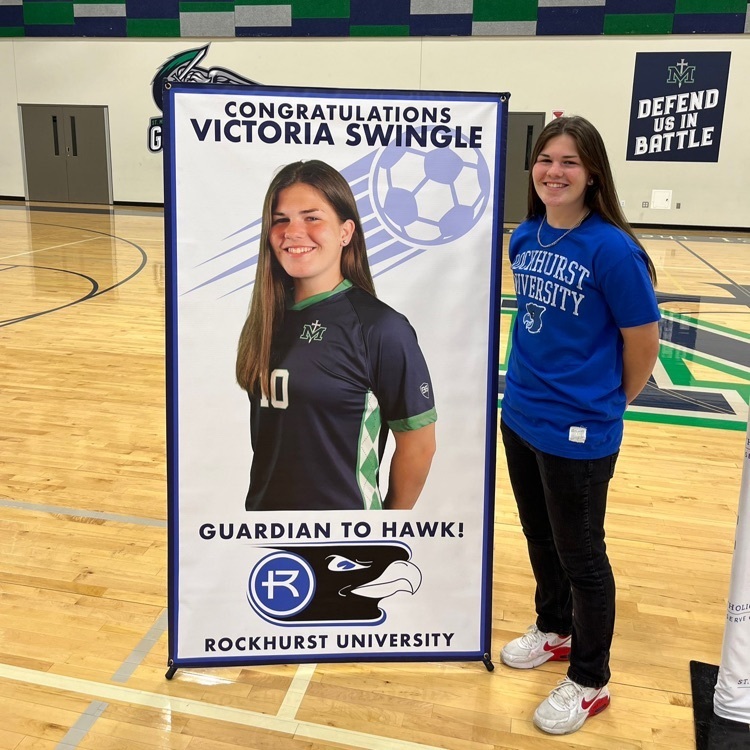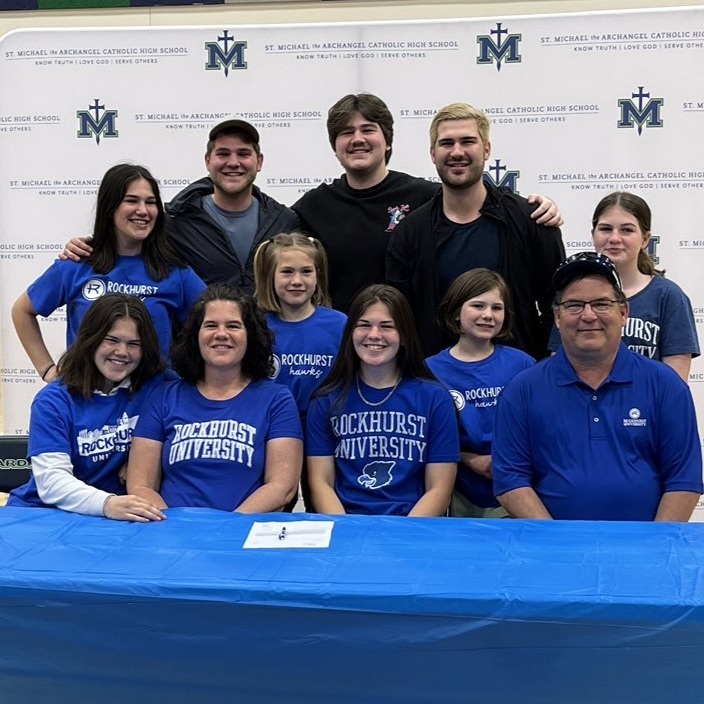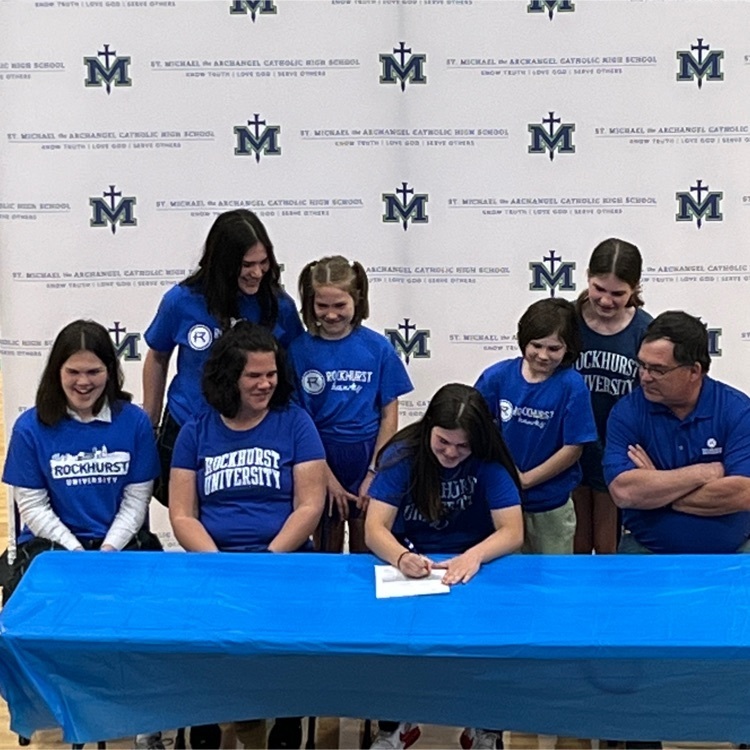 Today is National Principal's Day and we recognize the two women who share their wisdom, faith, compassion and love with our students every day. "Let us thank all those who teach in Catholic schools. Educating is an act of love; it is like giving life." - Pope Francis #ThankAPrincipal #WalkTogether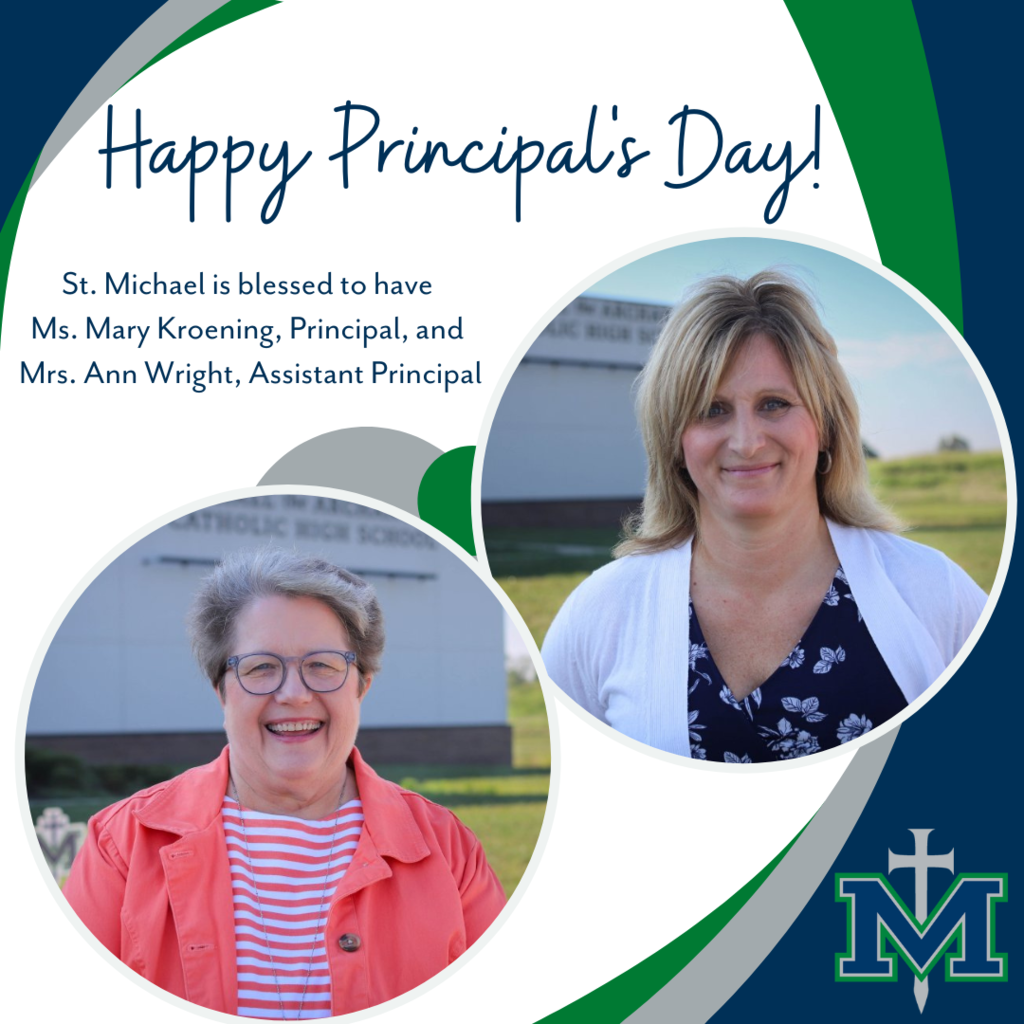 There's still time to catch a game and cheer on the Guardians!