We had a great weekend sharing what makes St. Michael the Archangel Catholic High School so special with friends at St. Mark's in Independence. Thank you for having us join you @St.Mark!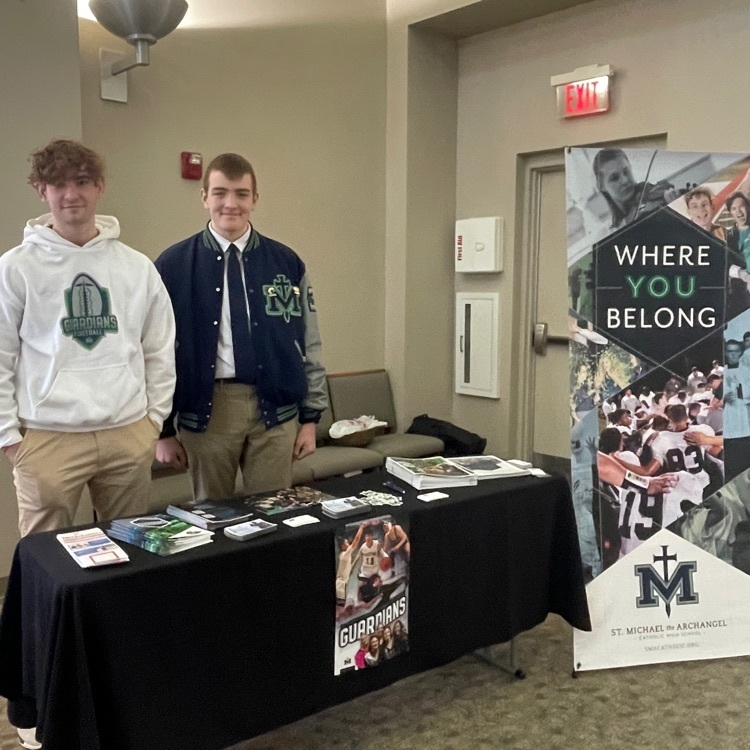 It's a great week to be a Guardian! #guardup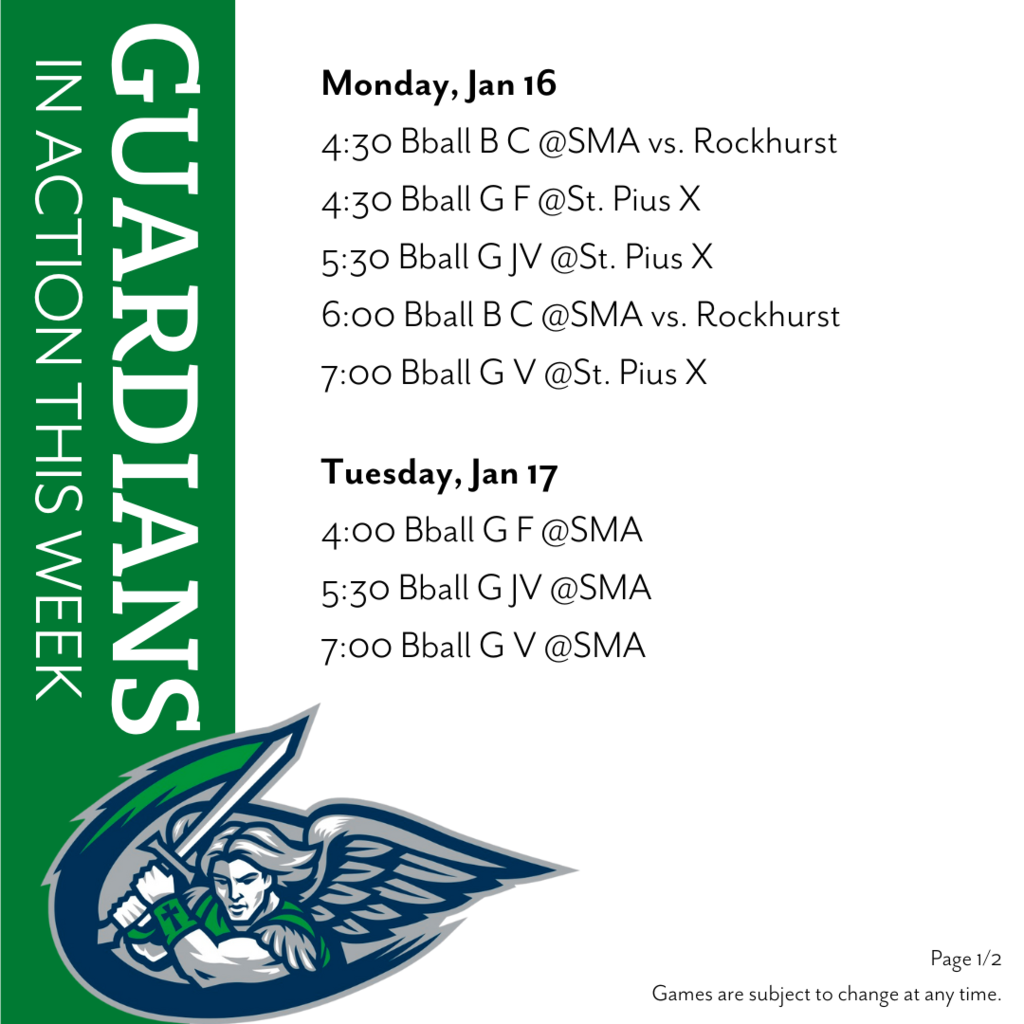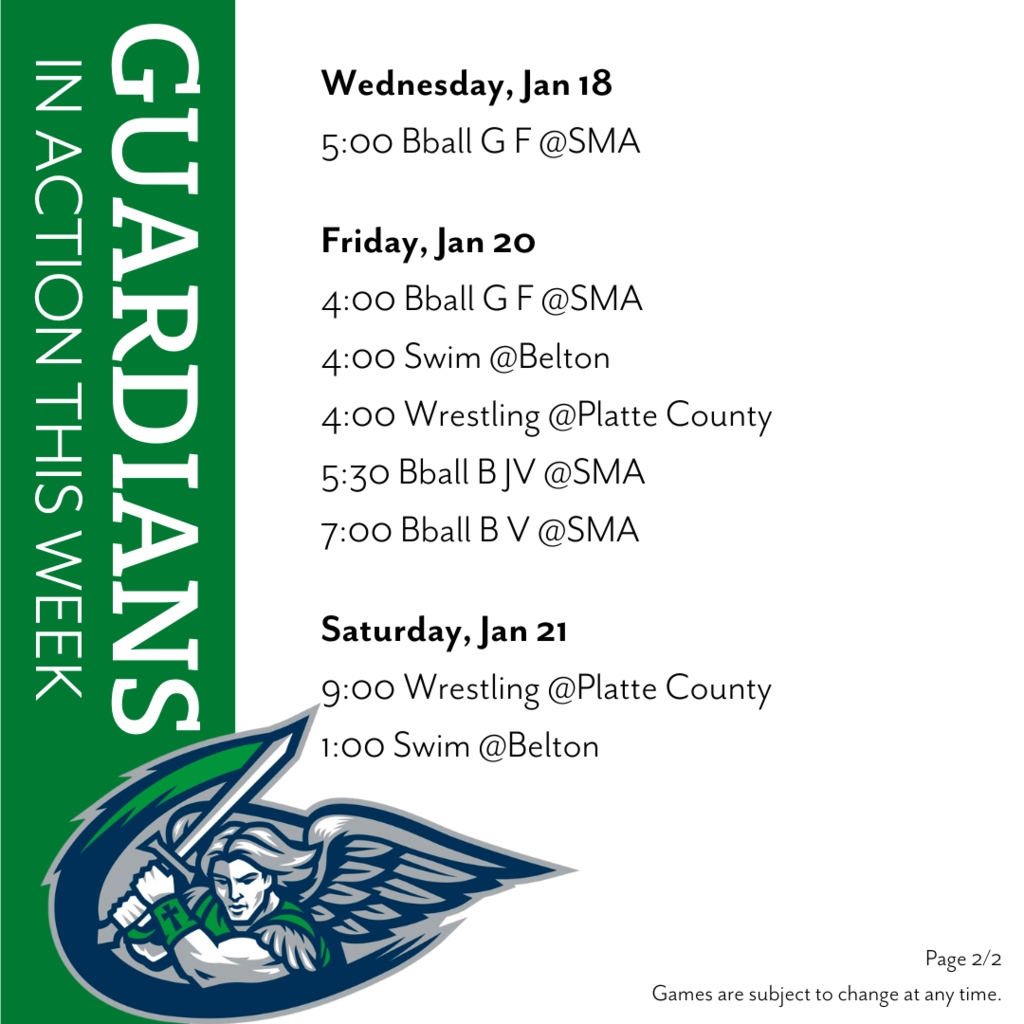 Today we celebrate the life of Dr. Martin Luther King, Jr. as a minister and activist. Dr. King led the U.S. civil rights movement while dedicating his life to achieving equality for people of all colors.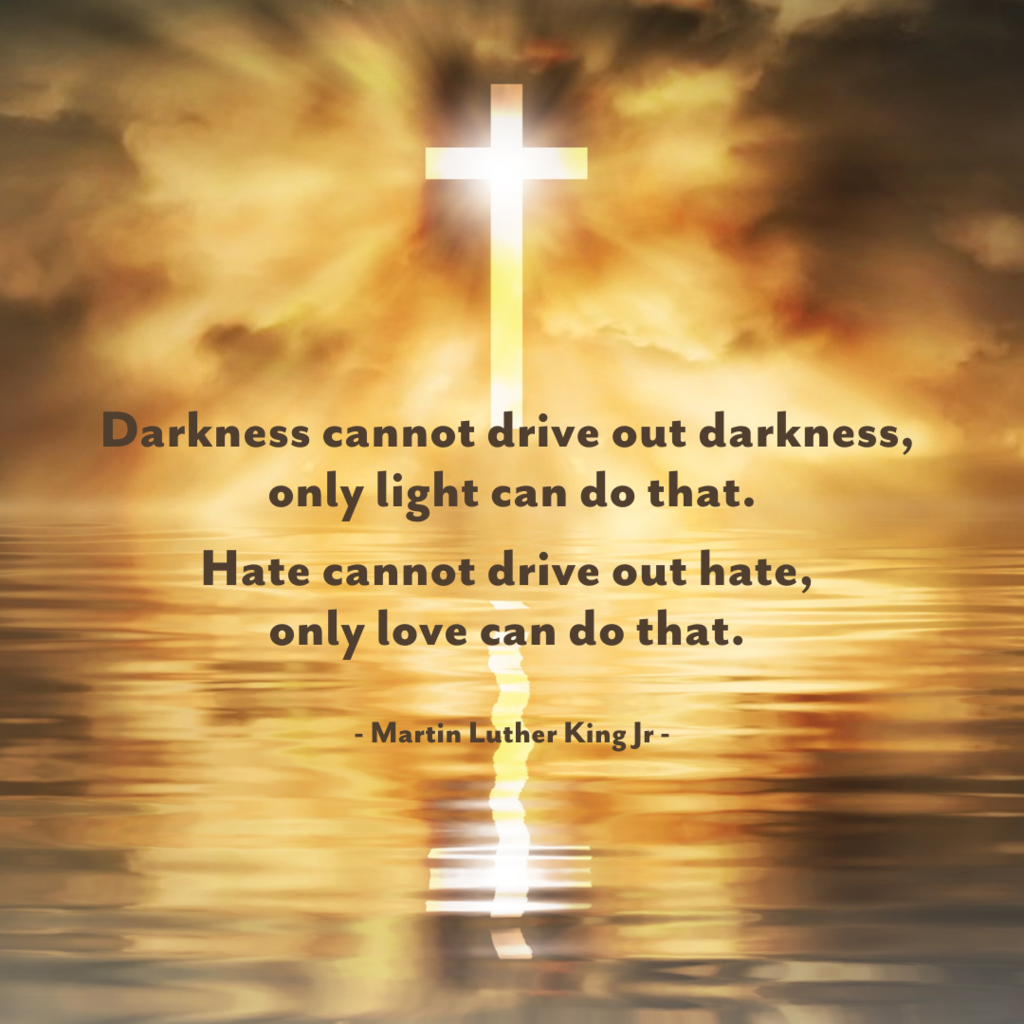 The countdown is on for St. Michael the Archangel's largest fundraising event! Buy your tickets now for our 6th Annual Guardian Bash - Miami Nights - on February 4, 2023. Find our Facebook Bash event, show you are attending, invite your friends, and wait for the exciting announcements to come rolling in with auction items and more! Visit smacatholic.org/bash for more details and to buy tickets!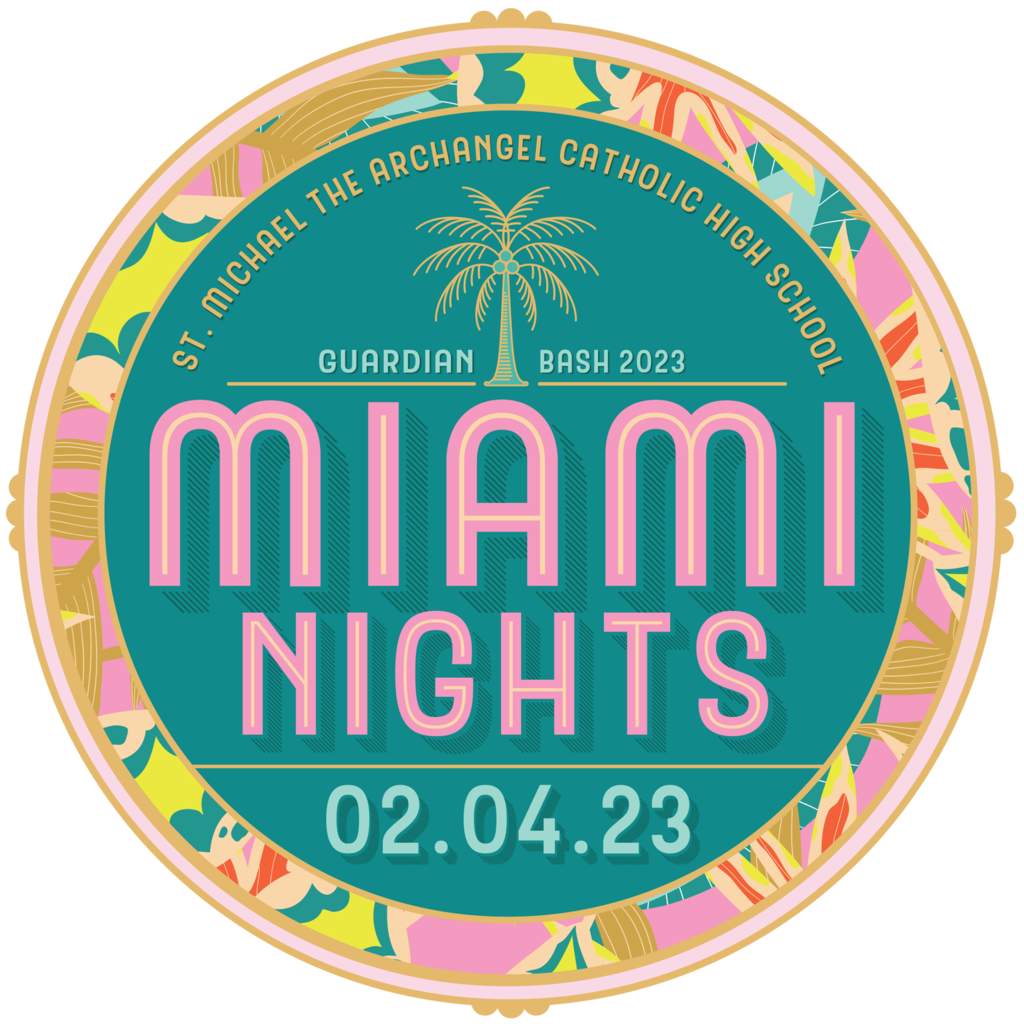 Only 3 meets left for the Girls Swim Team and this one is close to home! Cheer on our Guardian swimmers Tuesday, Jan 10 at Blue Springs Aquatic Center. Meet starts at 4:00 p.m. and relays are within the first 30 minutes! Come in your favorite luau attire.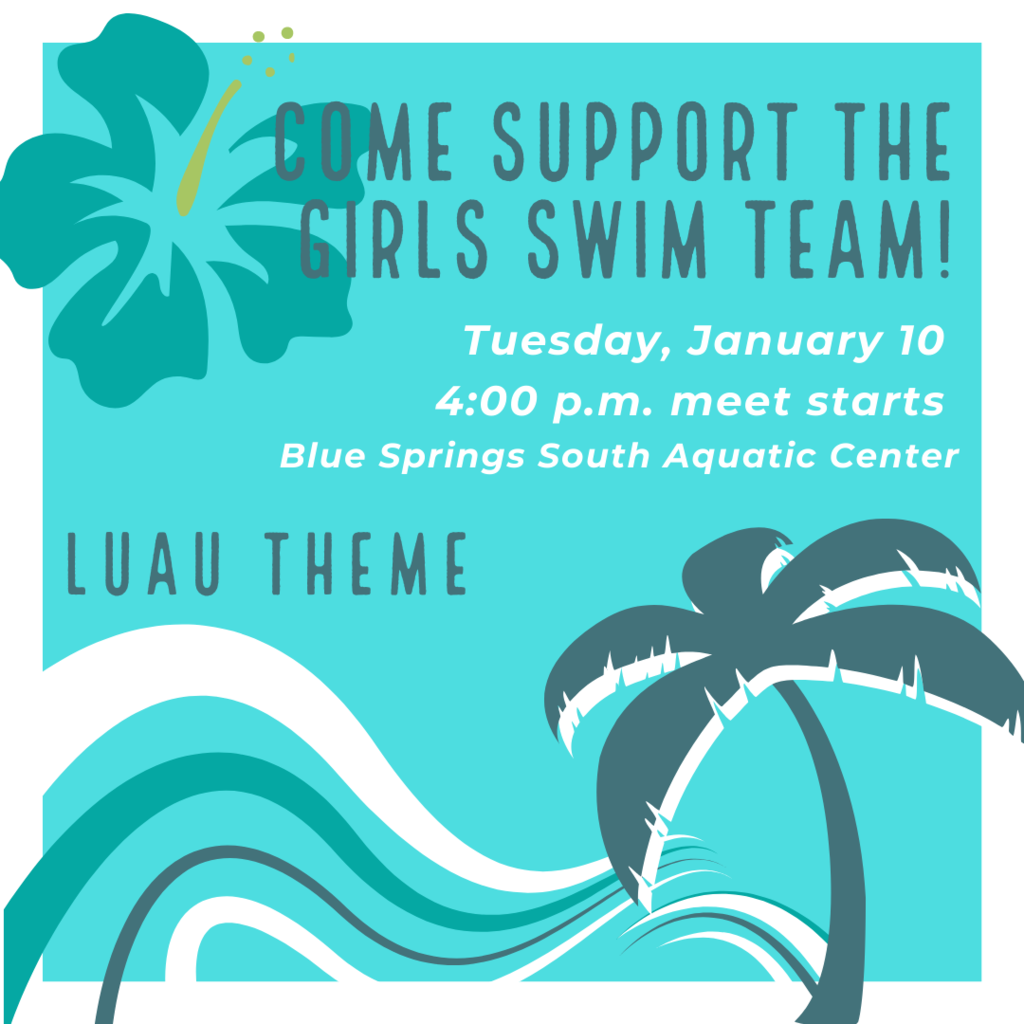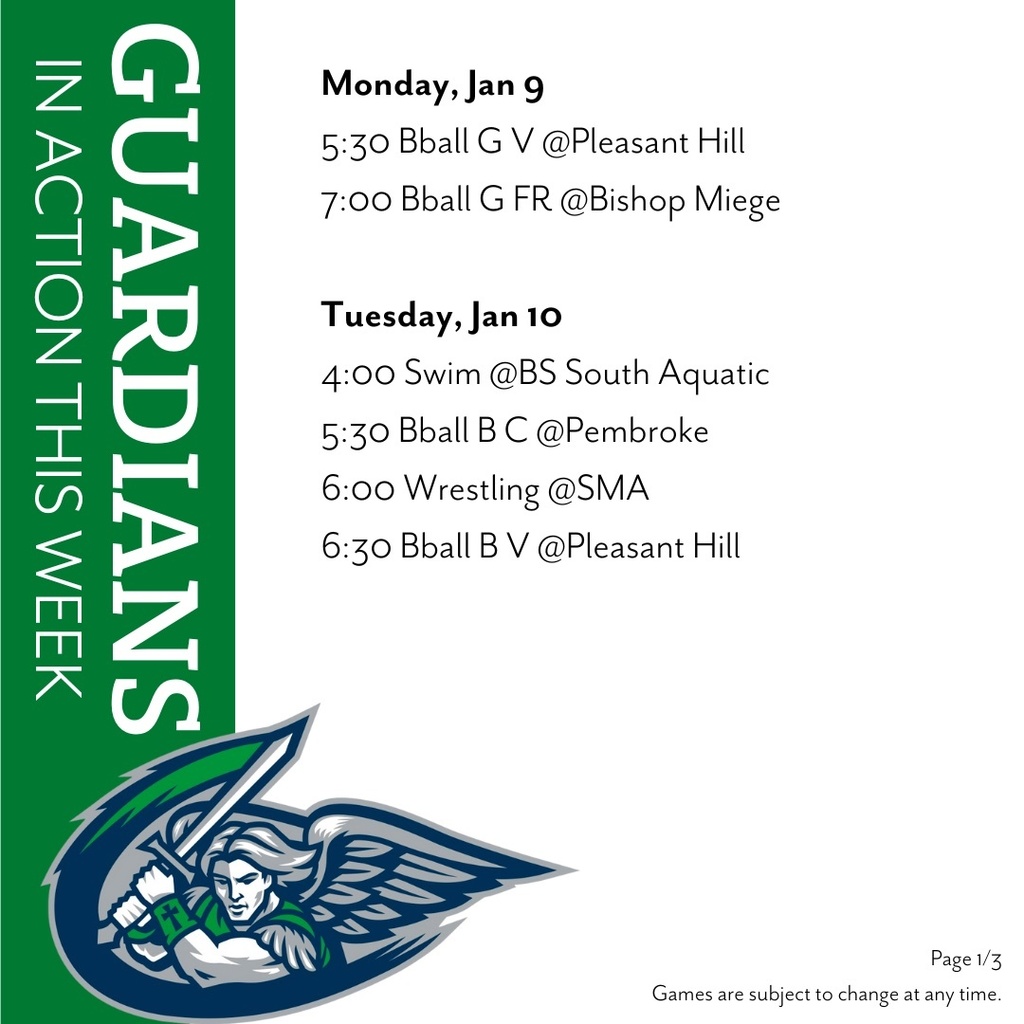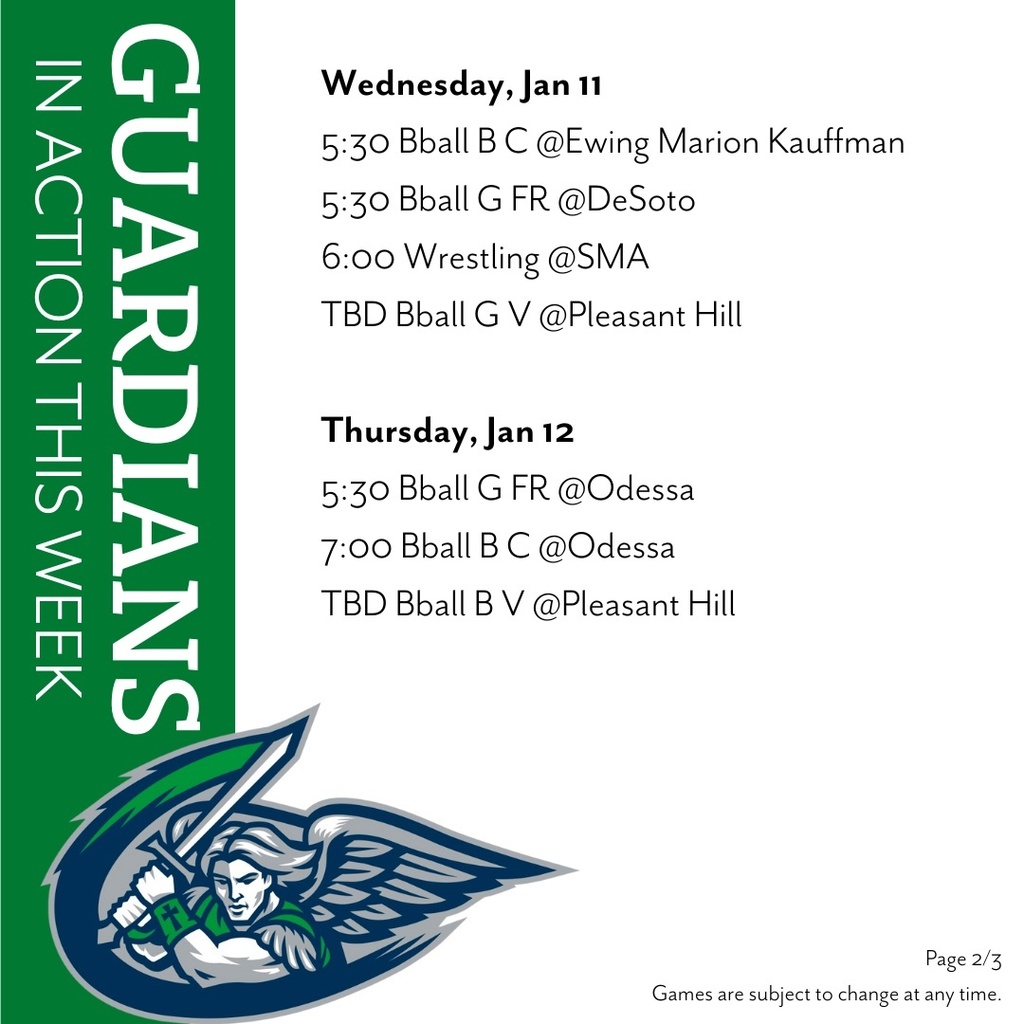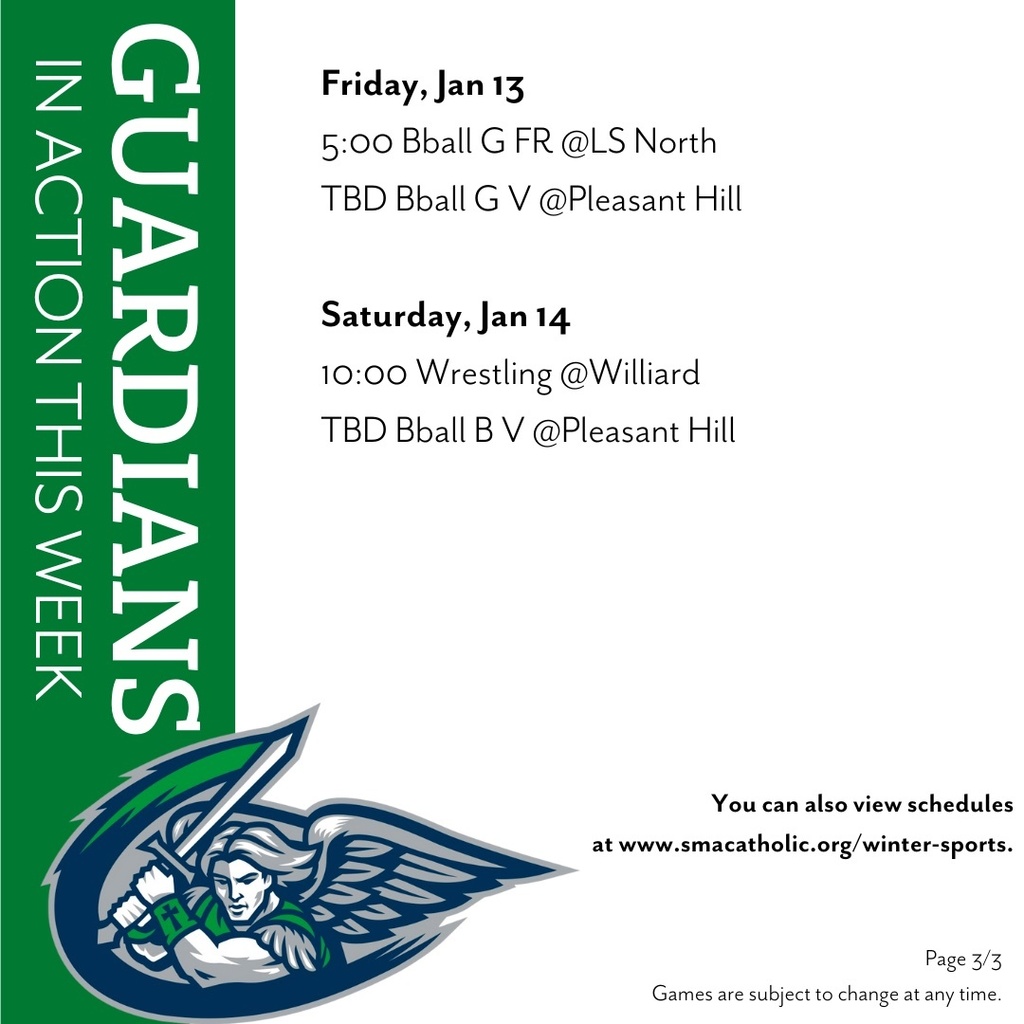 It's the first full week of classes in the new year and students are hard at work. What a blessing to have multiple work spaces for our teachers to utilize. This morning, our History students are taking advantage of our hallway, group spaces to work together on completing an assignment. If you are considering St. Michael the Archangel for your student, go online to learn more at smacatholic.org/admissionsevents. Applications are now open for the 2023-2024 school year and space is limited!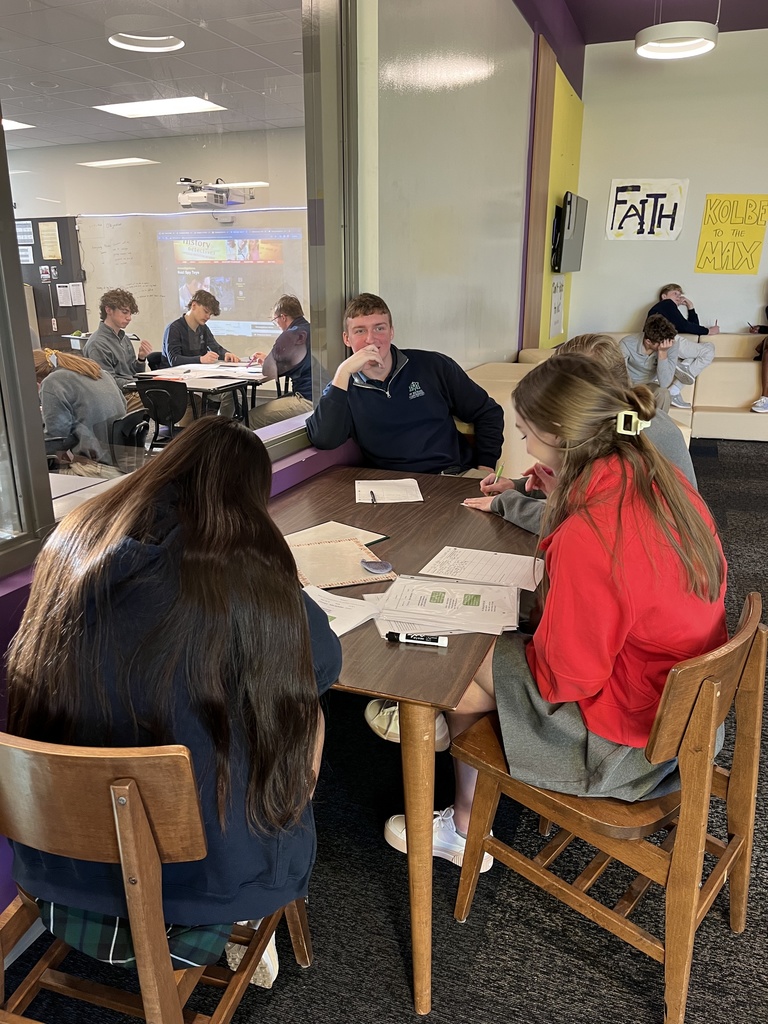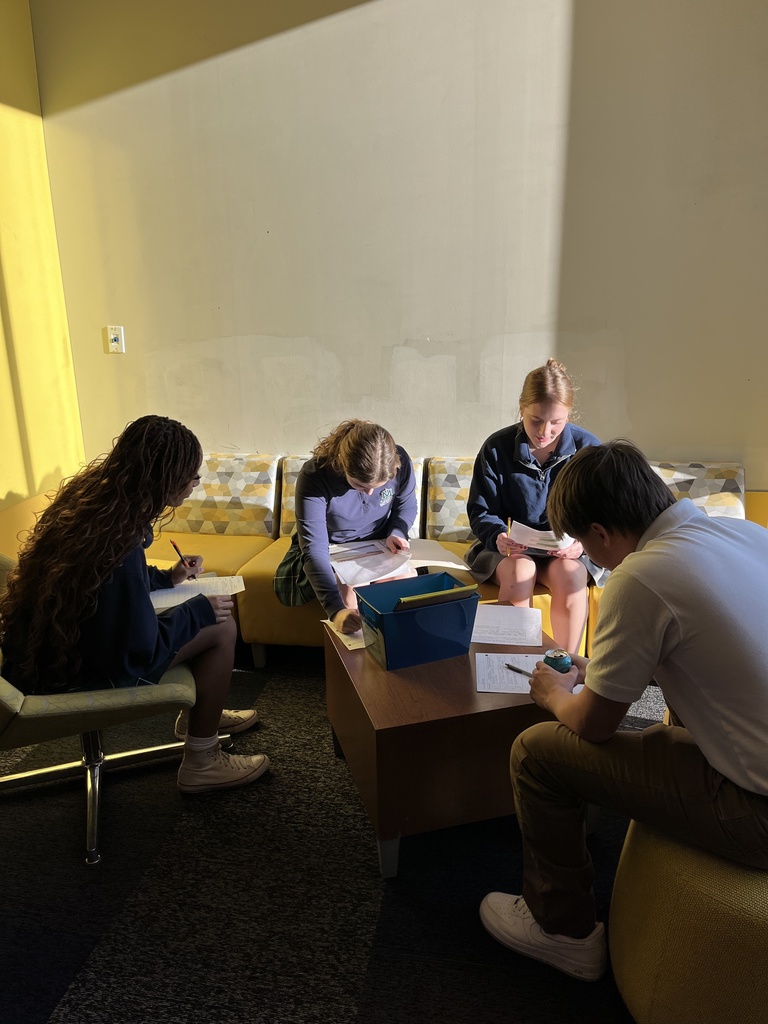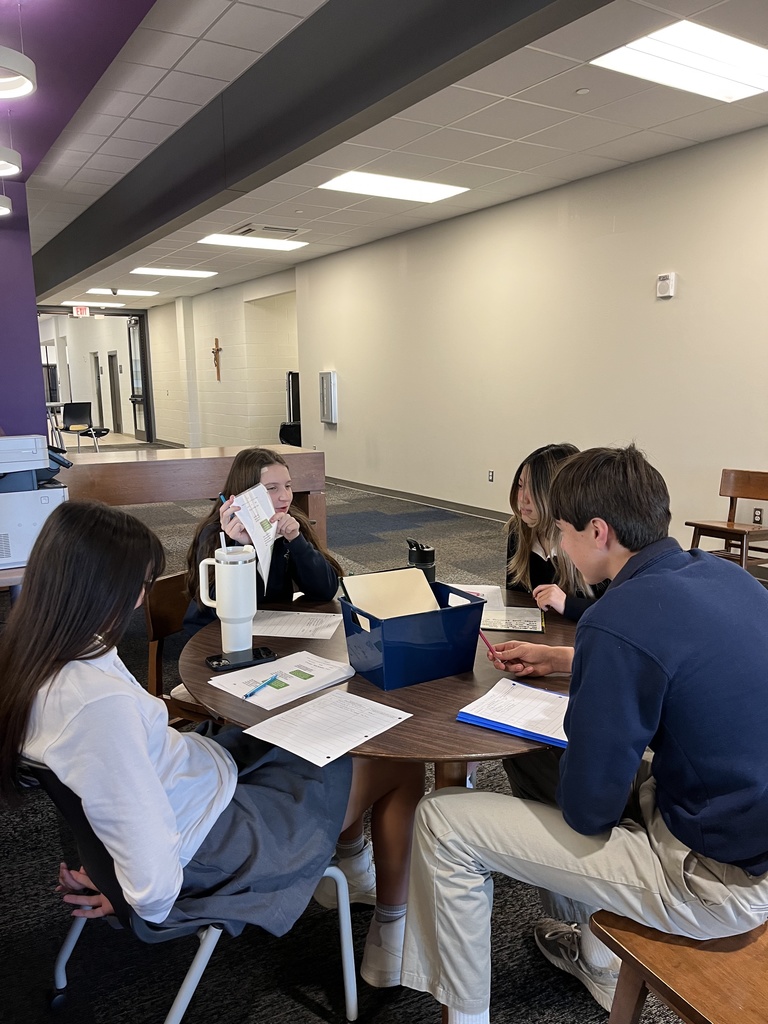 Congratulations Karli Allin! Karli will continue her education at Labette Community College where she will play softball as a Cardinal. Way to go Karli, best of luck!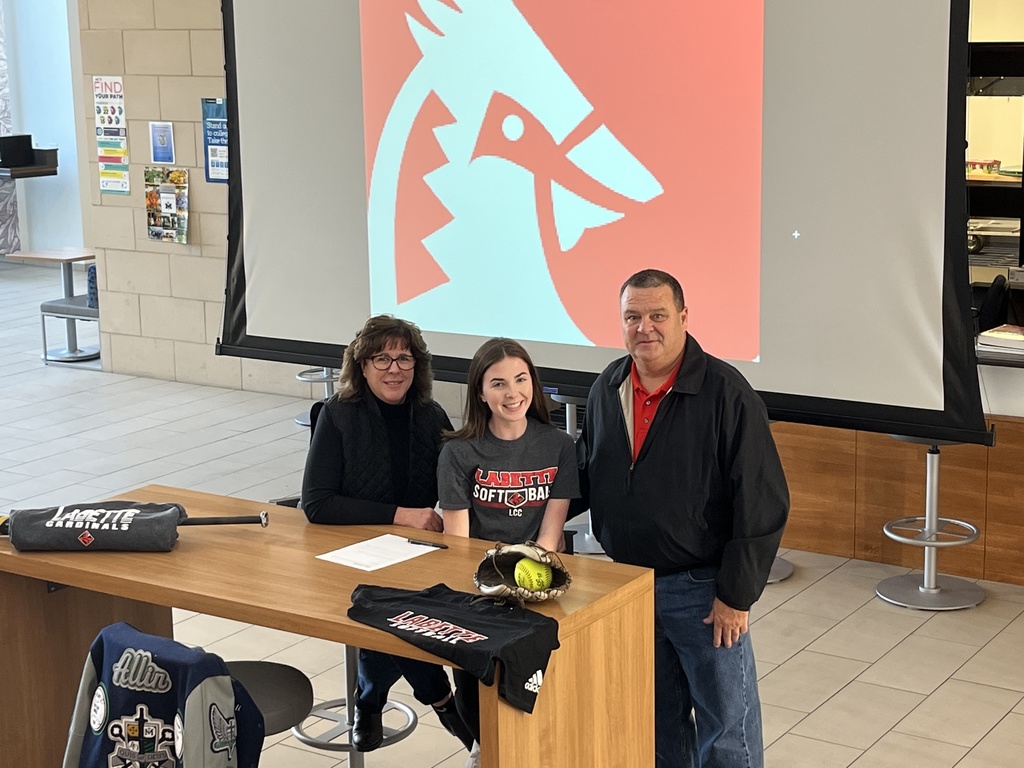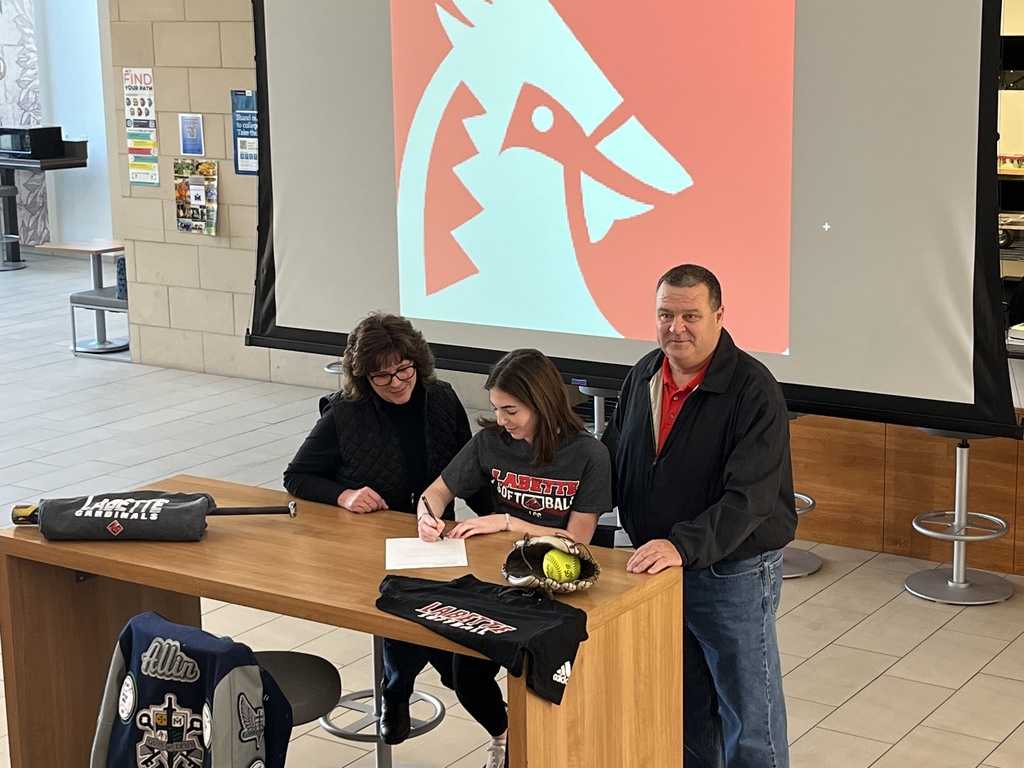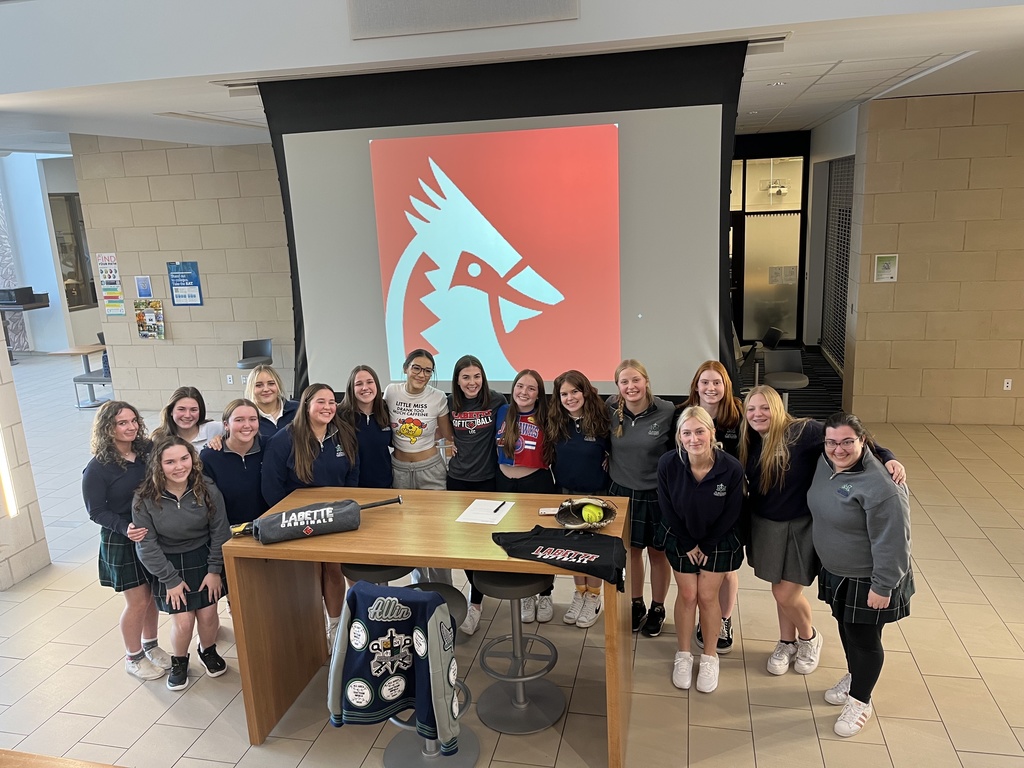 Our staff at St. Michael the Archangel Catholic High School is wishing you a Happy New Year! May this day and all the days ahead, hold many blessings for you and yours.

Wedding ring lost! If you were at St. Michael last night for the 7th/8th grade basketball tournament and found a wedding ring, please contact Ms. Mary Kroening,
mkroening@smacatholic.org
. Prayers to St. Anthony are needed!

Merry Christmas from St. Michael the Archangel Catholic High School. We send you warm wishes for a safe and healthy Christmas. May our hearts be joyful to know Christ our King is born. Special recognition to Brooklyn Cantrell, sophomore, for creating this beautiful artwork and graphic design by Sarah Smitka @pinkpear.kc.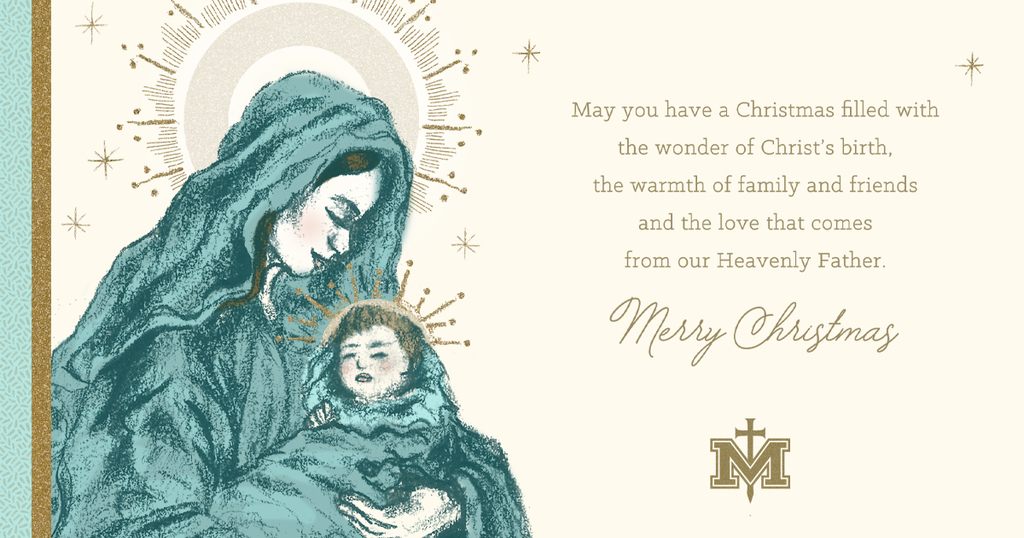 It's officially time for finals! Last night, over 100 Guardians took advantage of our Cookies, Cocoa and Cramming sponsored by the National Honor Society. Good luck students, finish strong! #GuardUp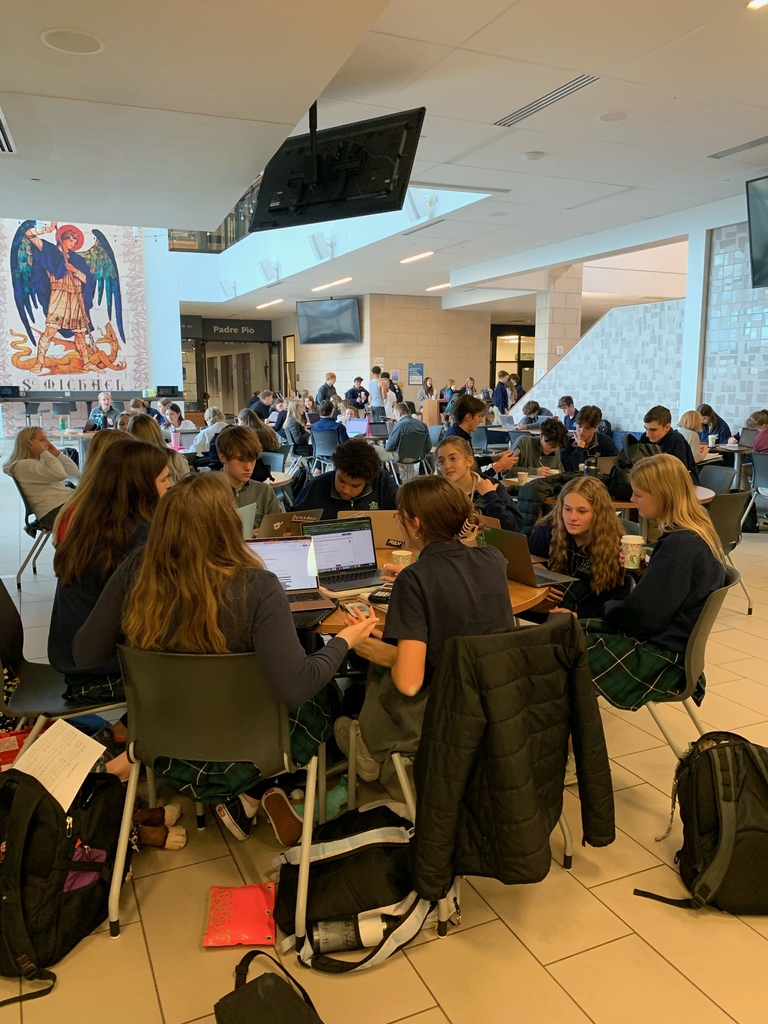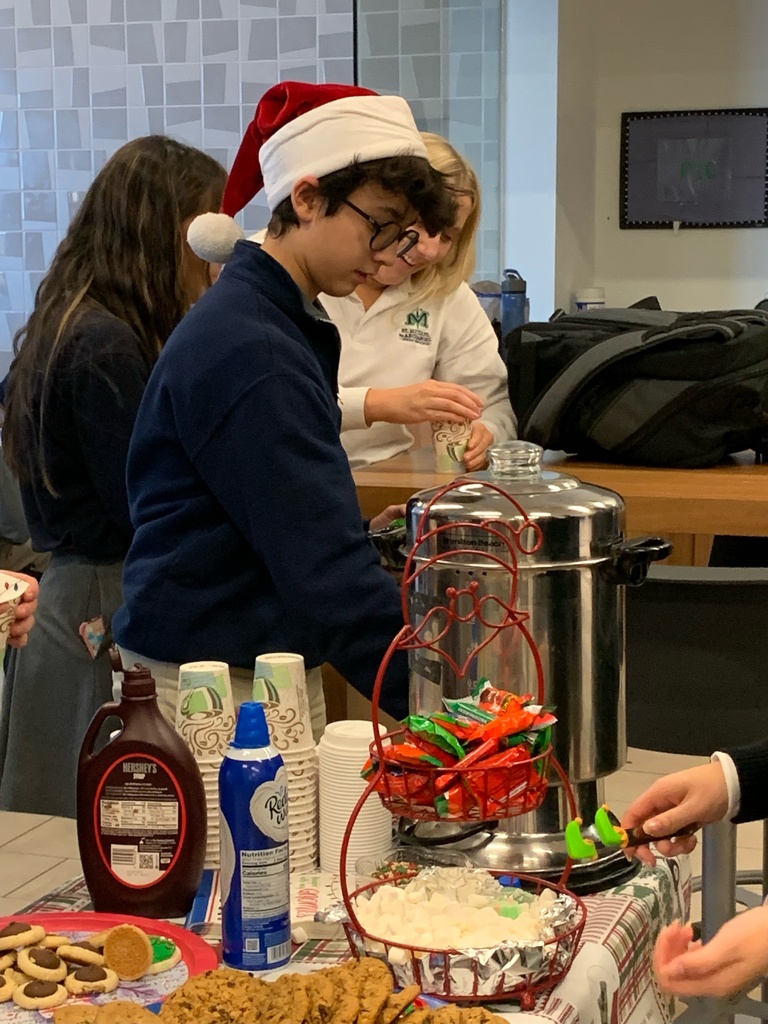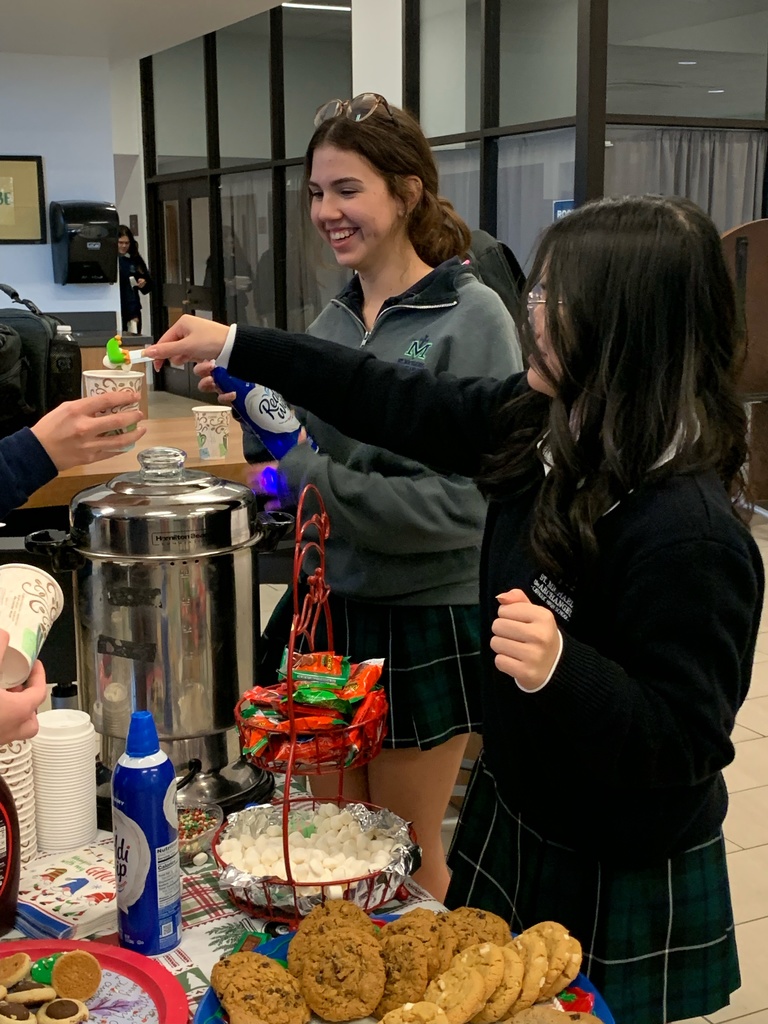 Modern Communications students are getting real-life experience as part of their final. Administrative staff and members of the Lee's Summit Chamber held mock interviews with students. We are so grateful for teachers, staff and community members who are helping to develop our students! #WalkTogether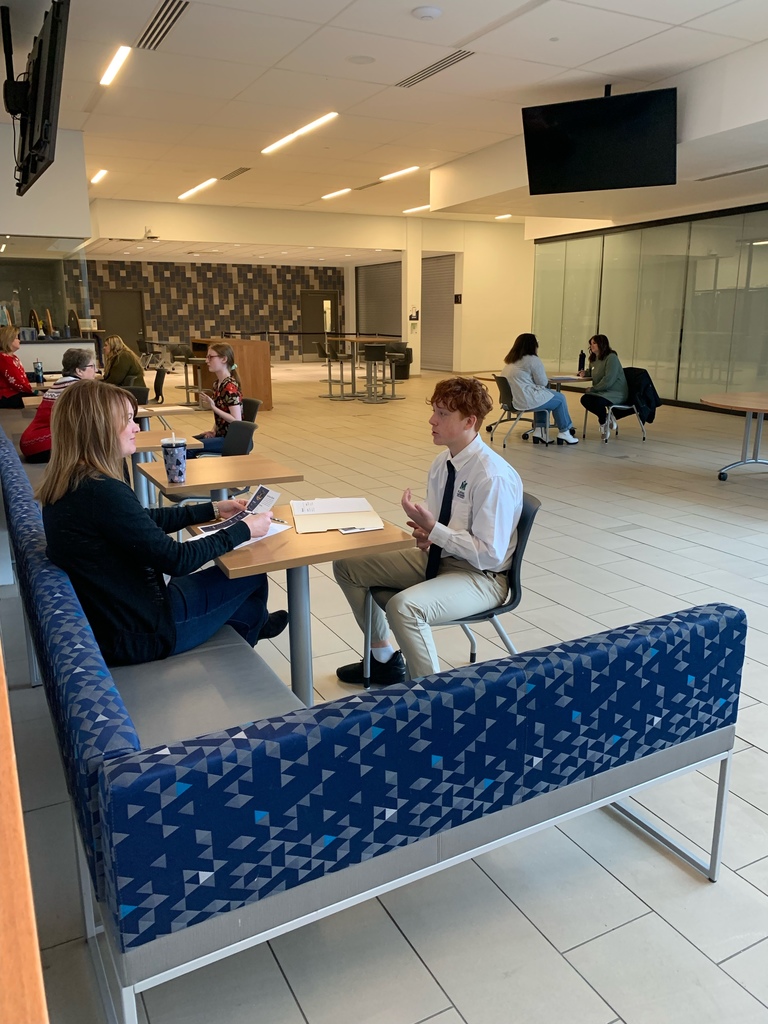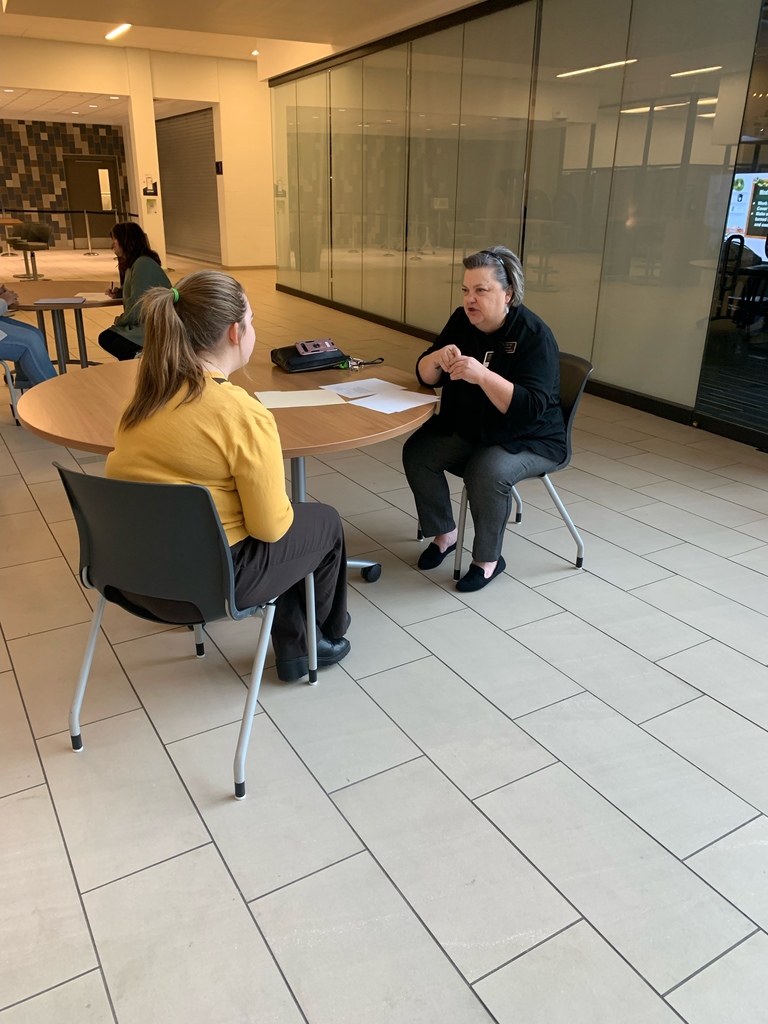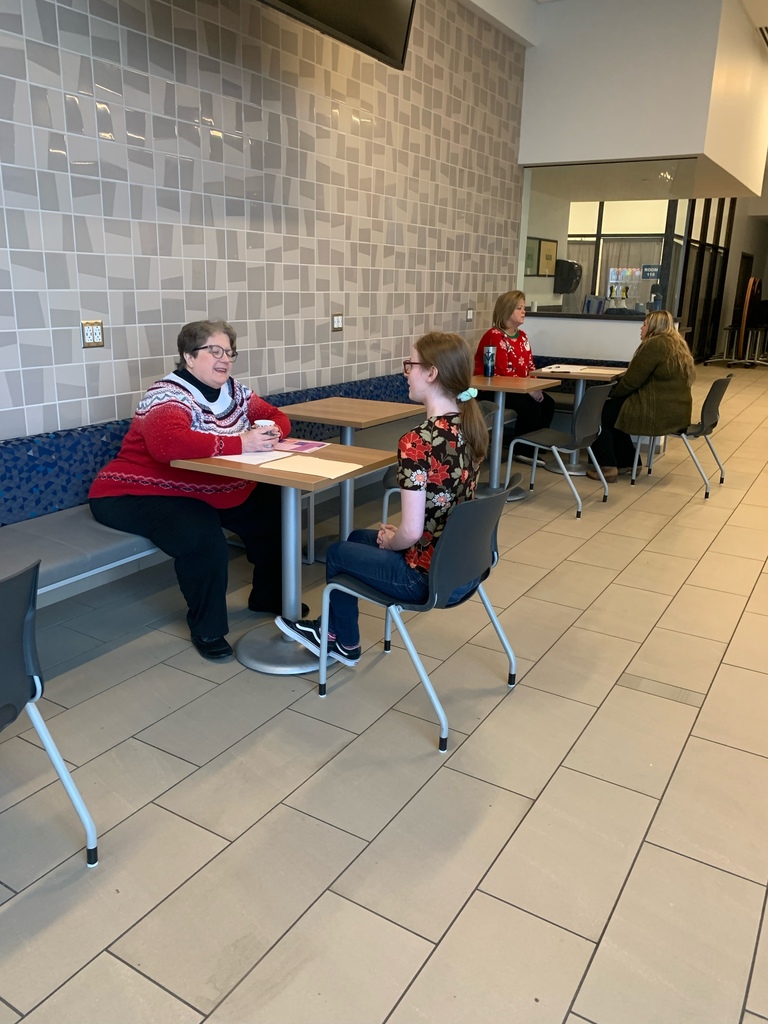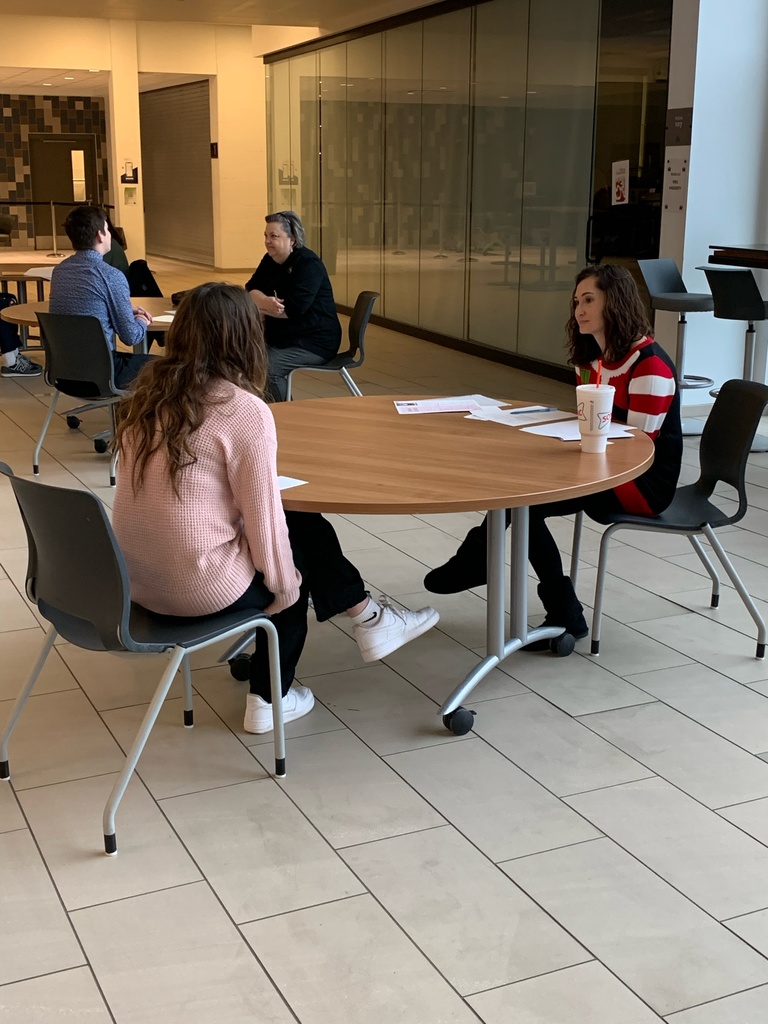 Congratulations to the Guardian Glitter Girls! They competed over the weekend (first in school history) and came back with a couple of trophies to start their collection. 1st place Division 1 Mix 2nd place Division 1 Hip Hop Way to go Glitter Girls!!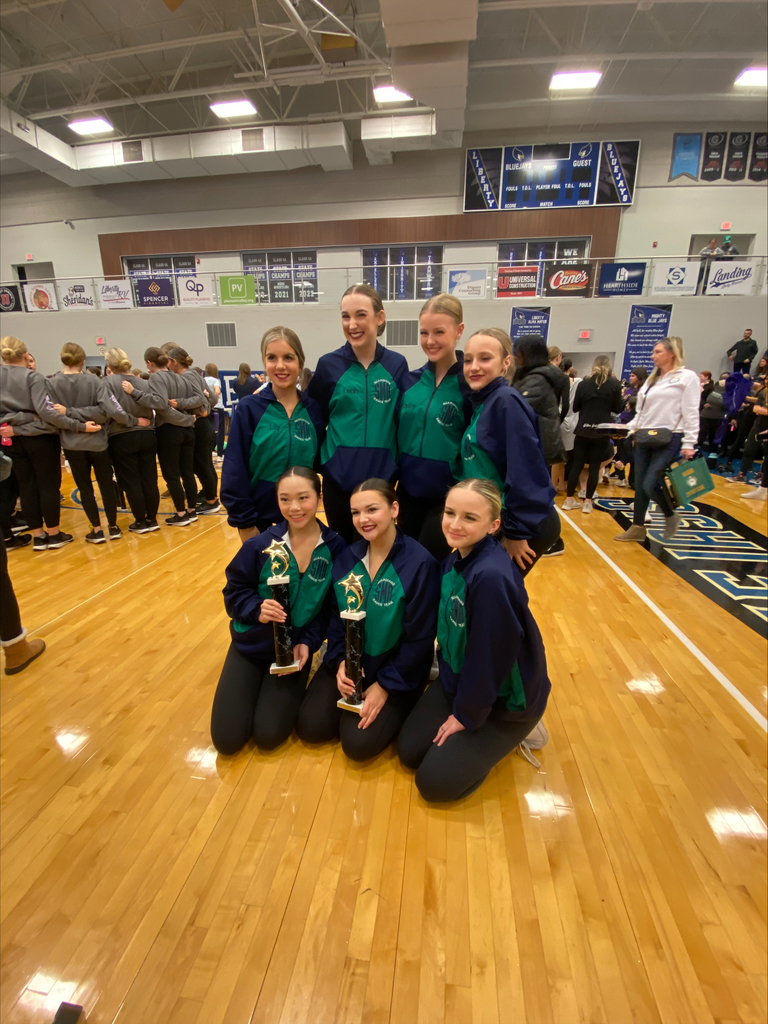 Another week of winter sports for the Guardians! #GuardUp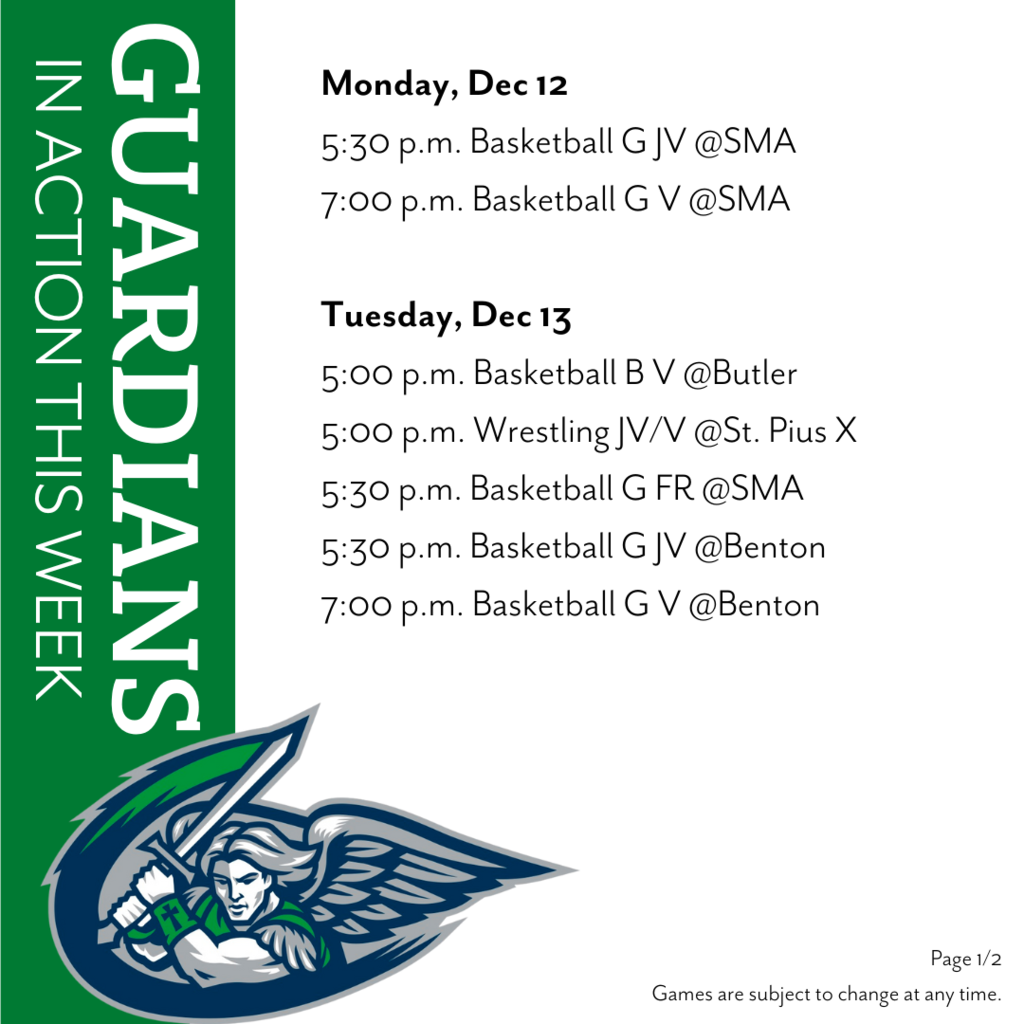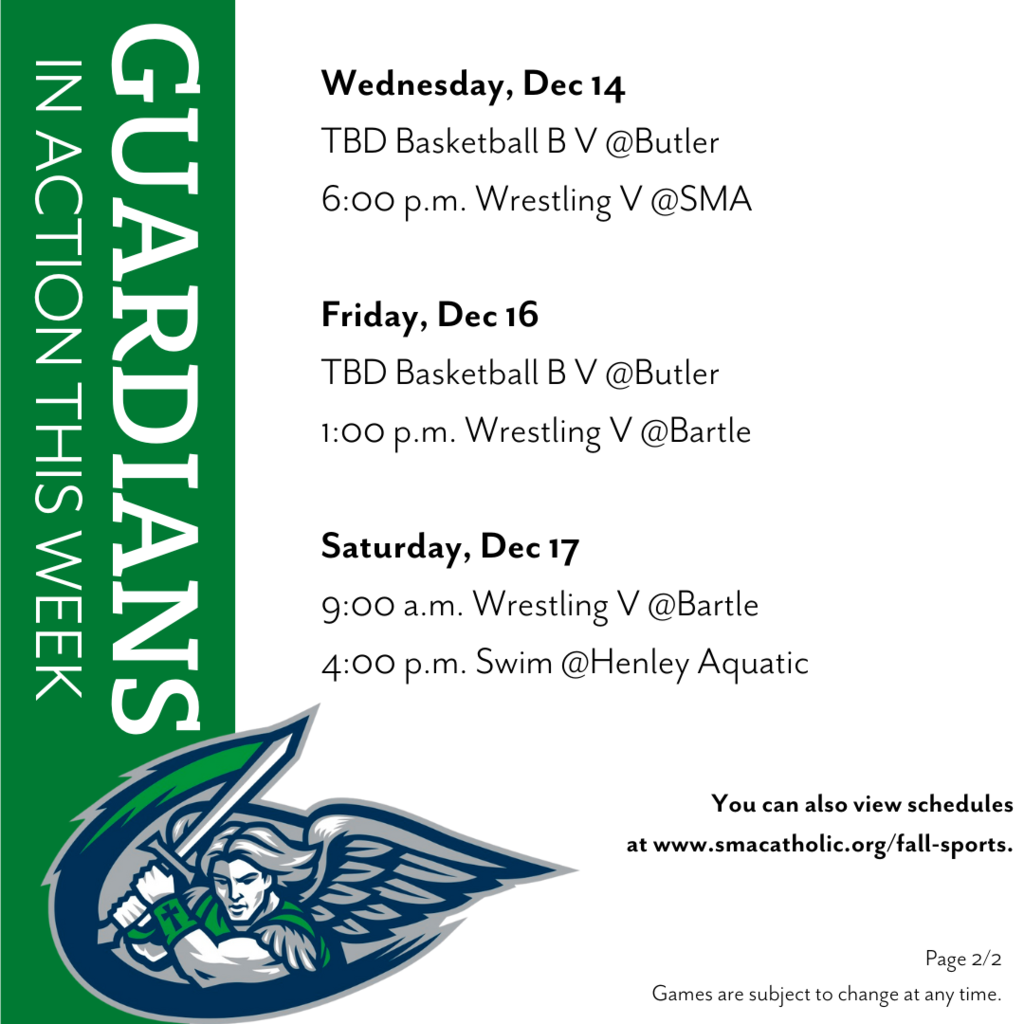 The annual tradition of Cookies, Cocoa and Cramming is sponsored once again by National Honor Society. Gather in the Commons on Wednesday, December 14 from 3:30 - 5:00 p.m. #WalkTogether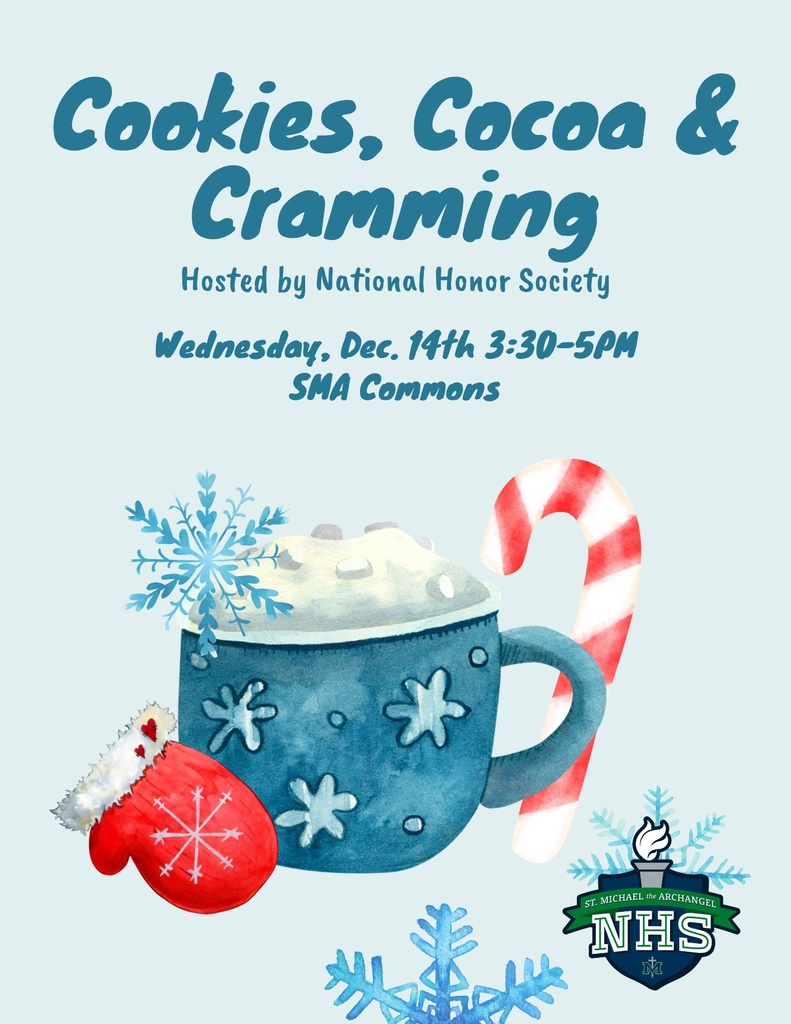 St. Michael students enjoyed donuts this morning as a thank you from @firefoundationkc for recent raffle ticket sales. What a great way to start our morning! #InclusionMatters #InclusionRevolution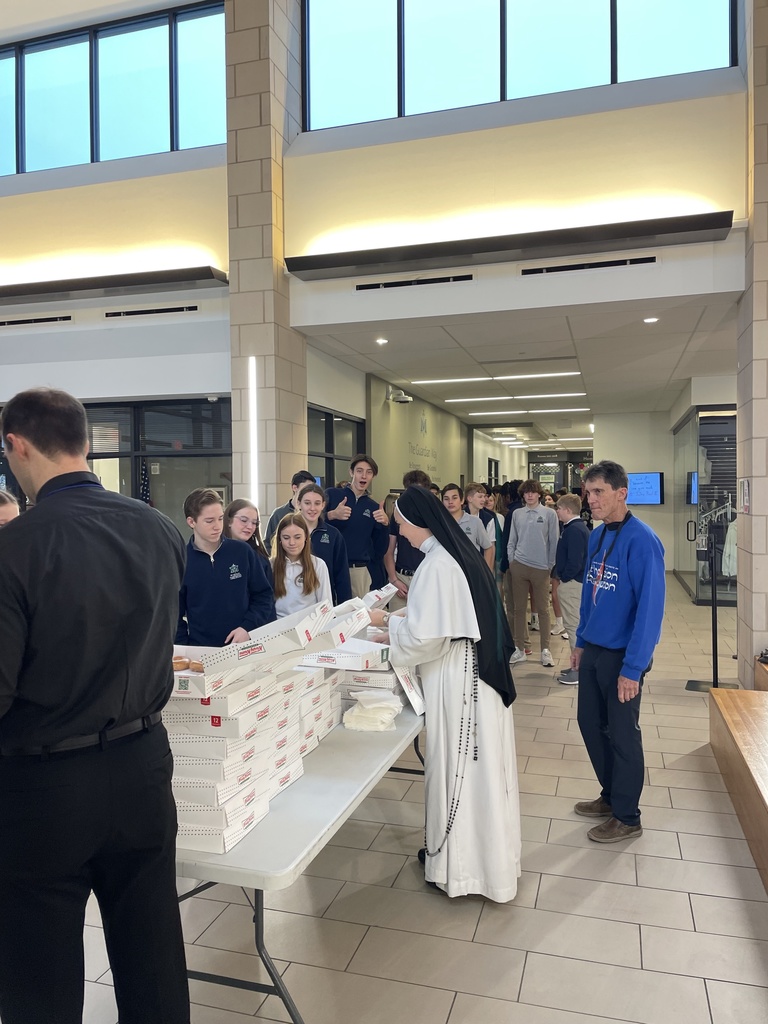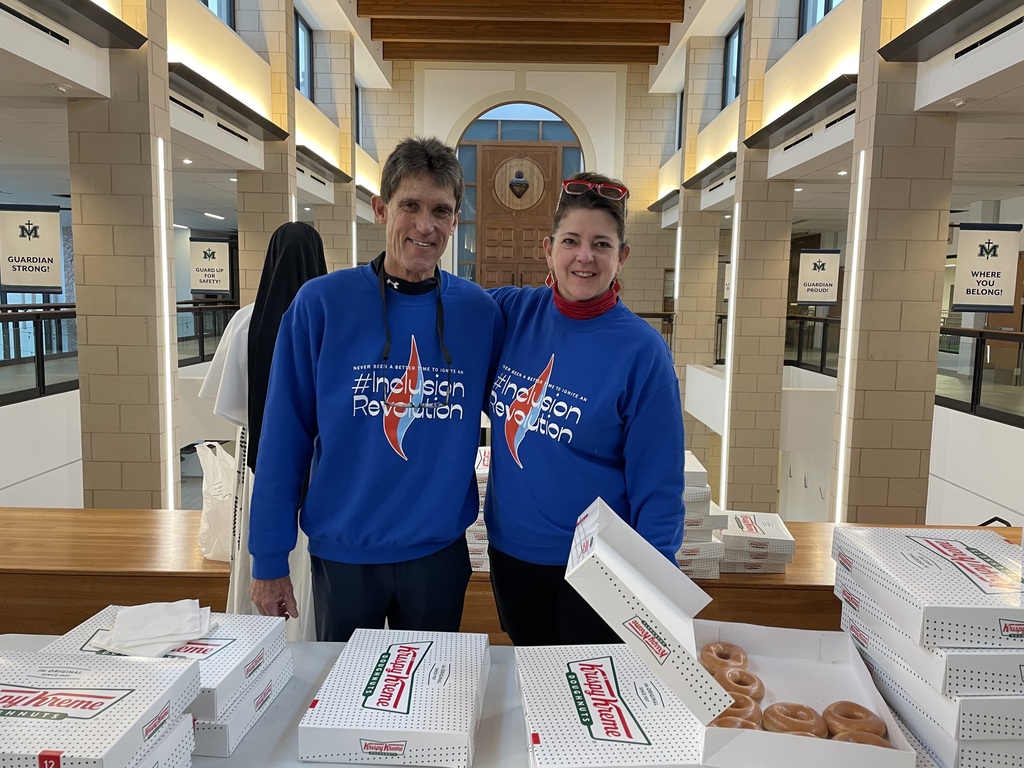 St. Michael students were so incredibly blessed to have Immaculée Ilibagiza as a special guest speaker this morning. @ilibagizaimmaculee is the author of Left to Tell: Discovering God Amidst the Rwandan Holocaust. Many of our students have read this autobiographical work detailing how she survived, with the help of prayer, during the Rwandan genocide. She is an inspiration and our school captains were fortunate to speak privately with with her after the presentation. #WalkTogether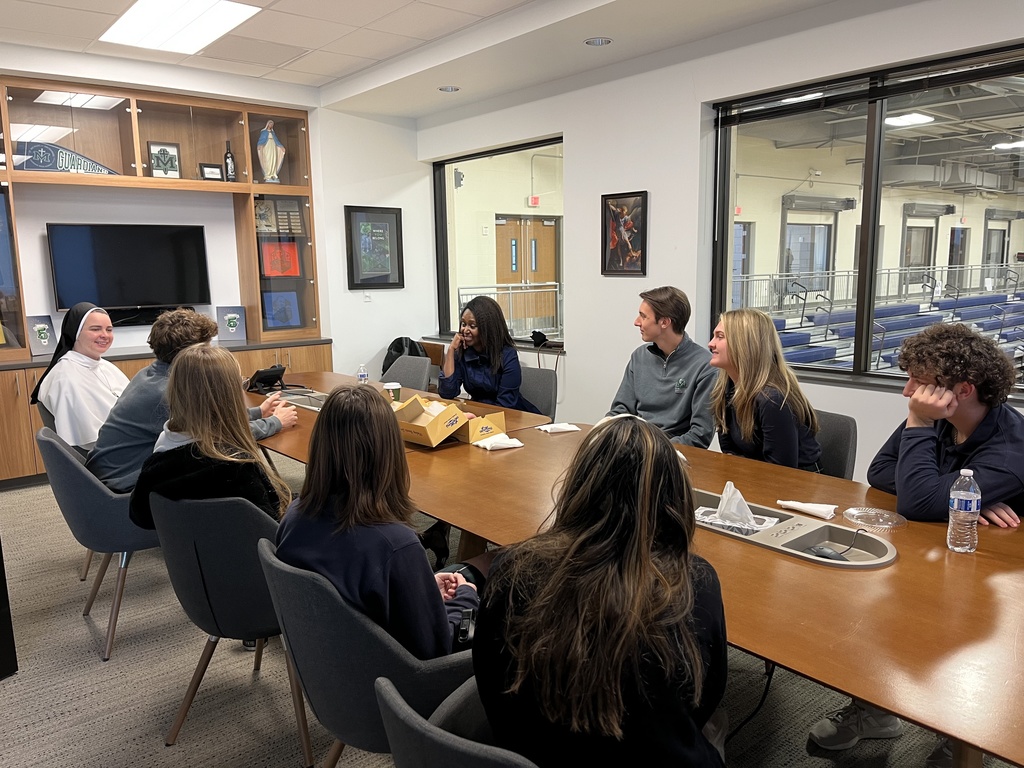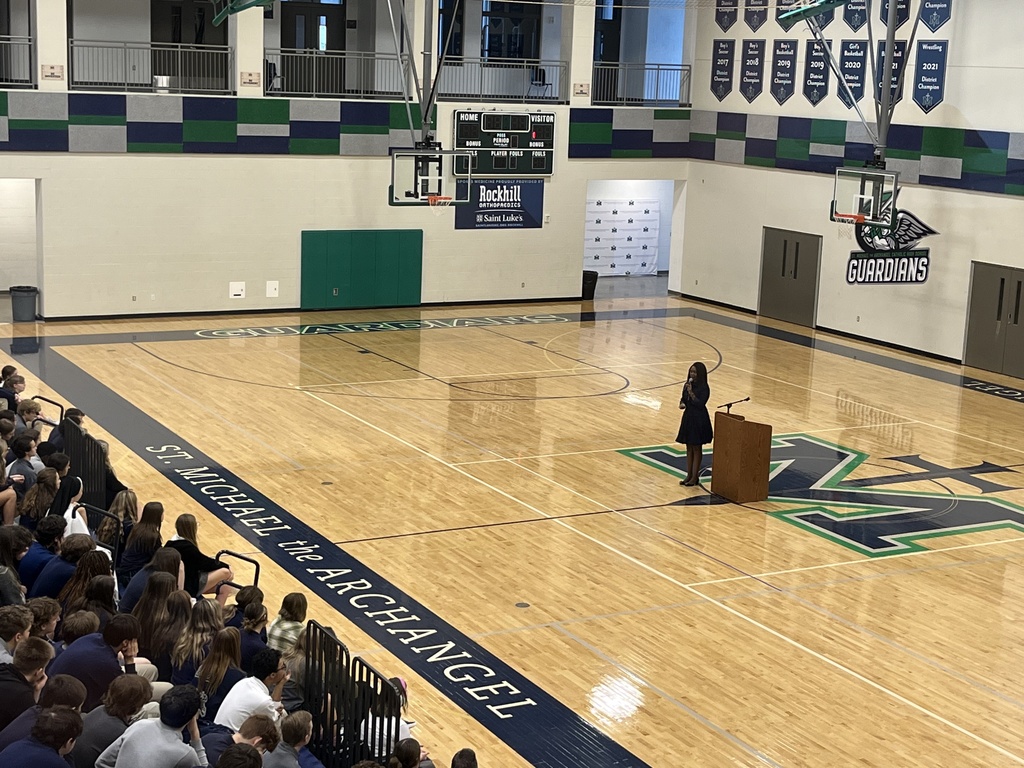 All freshmen girls basketball games are canceled for the week. Check back next week!