During Catholic Schools Week, our students participated in Eucharistic Procession. This activity is a beautiful expression of our love for Jesus and reminds us of our spiritual journey toward eternal life with God. We are celebrating all the reasons why being at a Catholic School is so special. "SMA has soul. You feel it the minute you walk in the door. It emanates from the chapel in the middle of the school, thrives in the faculty and staff and lives in the students. As a parent of students there, this is the type of faith-based environment I want my children to learn and thrive in." - Rob Rastorfer, SMA Parent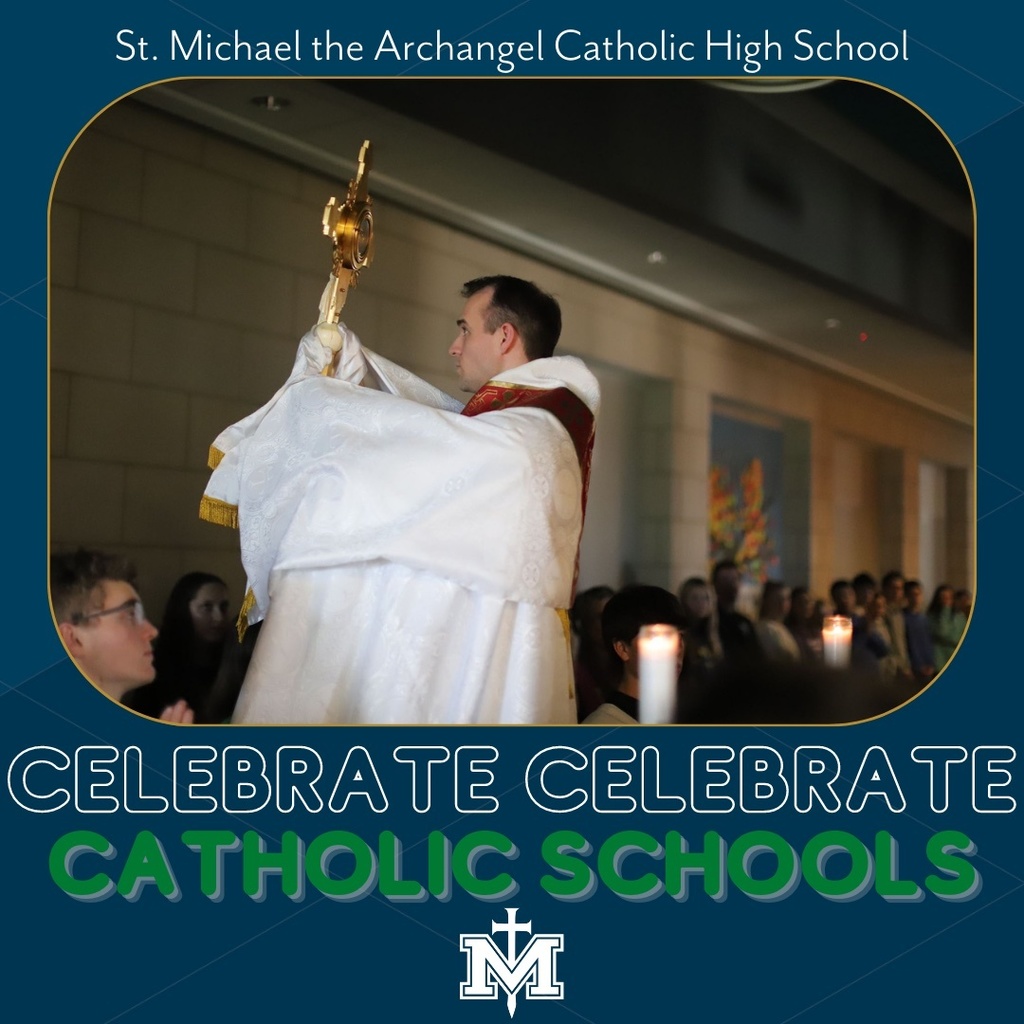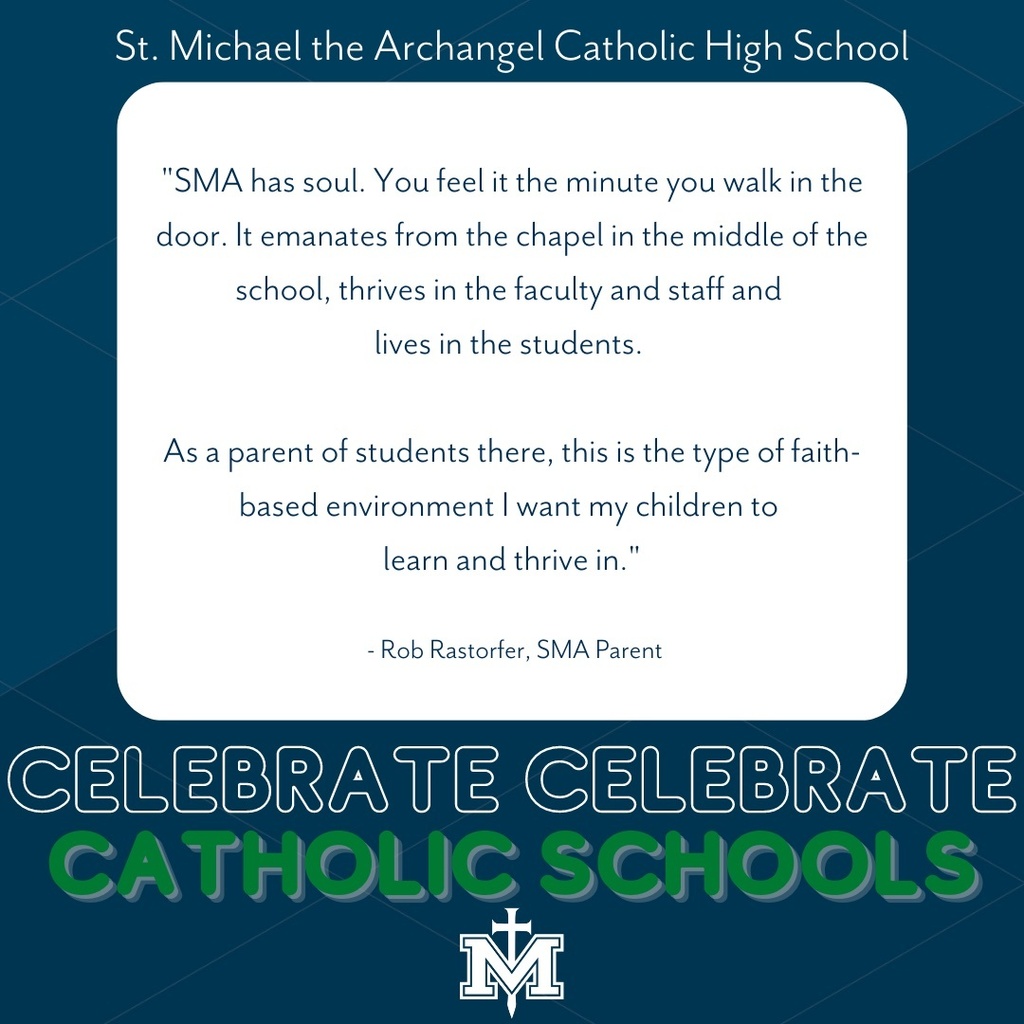 Celebrate Catholic Schools Week with our Annual Fun Night including Dodgeball for Diapers and Mr. Guardian Contest! Start the evening off with our Chipotle fundraiser which can be carried into the Commons area before the festivities kick off. It's sure to be a good time!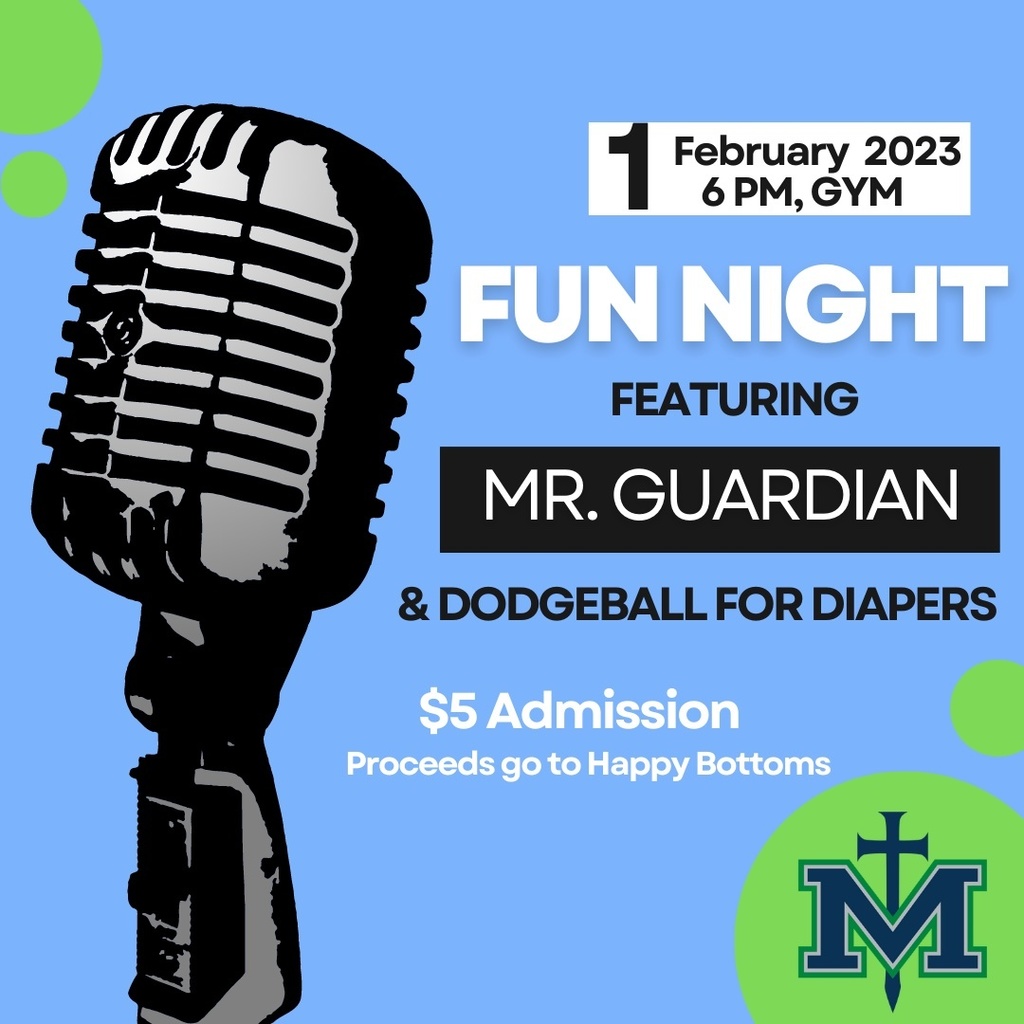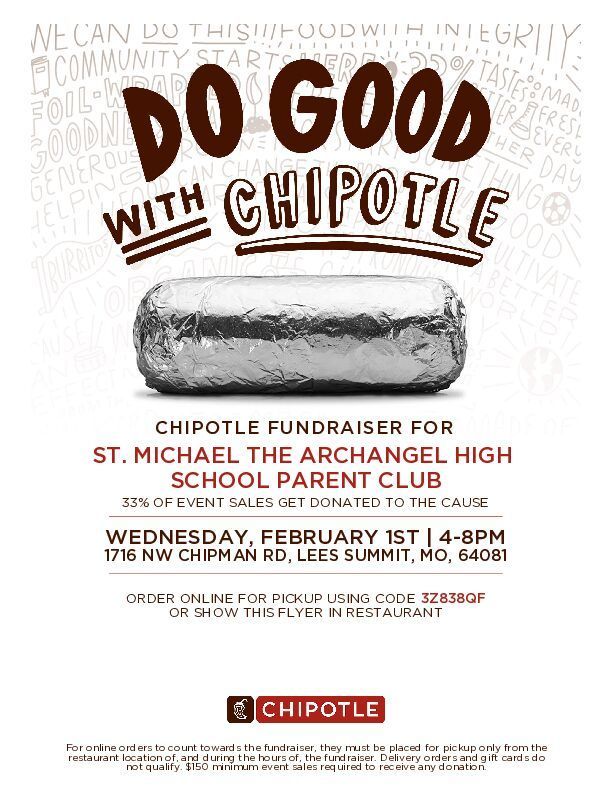 GIVE BIG! Our online auction is NOW OPEN! Check out these amazing silent auction items - autographed memorabilia, golf packages, home goods, restaurant gift cards and so much more! Use this link to start bidding NOW: casbid.com/info/smhs #GuardianBash #GiveBig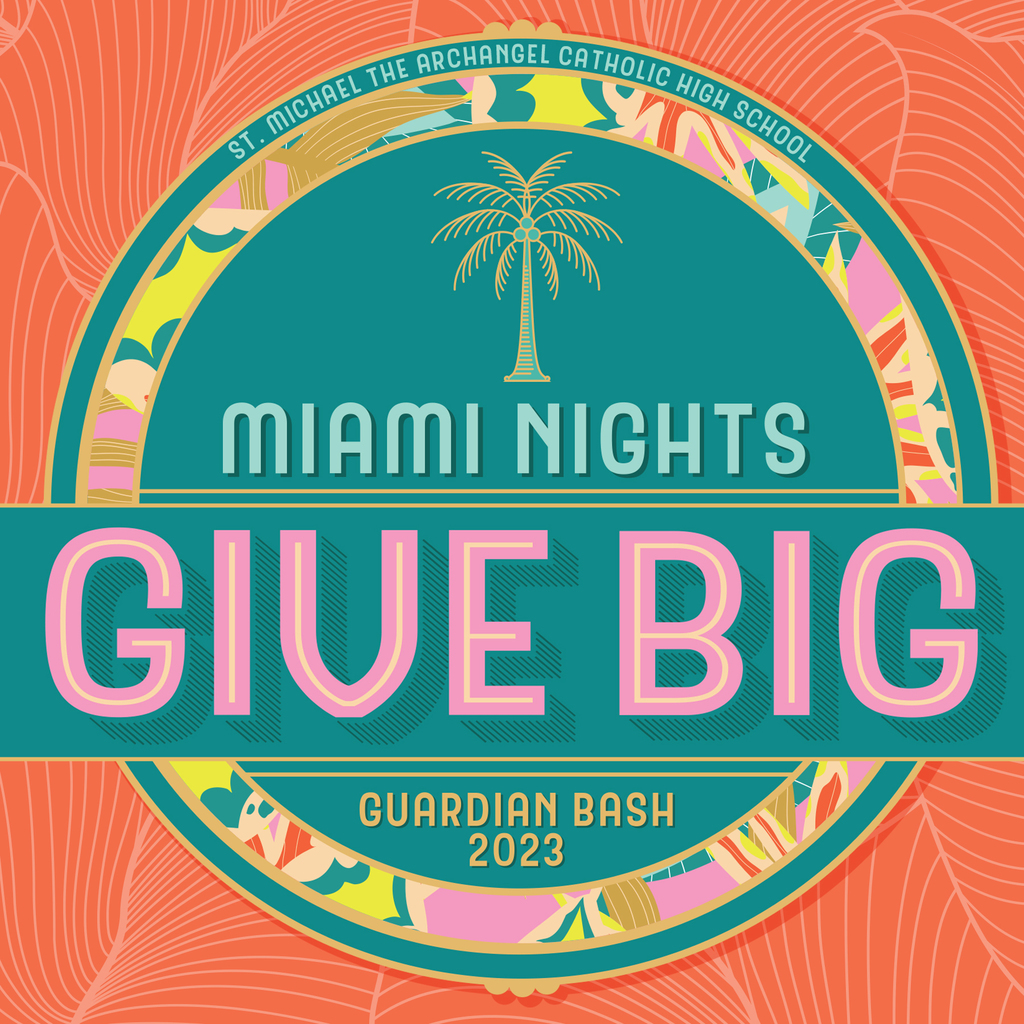 What a way to kick off Catholic Schools Week! Thank you to The Guard, SMA Booster Club, for treating our students and staff to a Chris Cakes pancake lunch! "Of all the spirit weeks that happens in a school, Catholic Schools week is by far my favorite week! One of the best gifts my parents gave me and my siblings was the sacrifice to send us to Catholic schools. Being challenged academically while growing stronger in my Catholic faith, is something that I do not take for granted." – Ms. Kroening, Principal #CSW23 #CatholicEducation #walktogether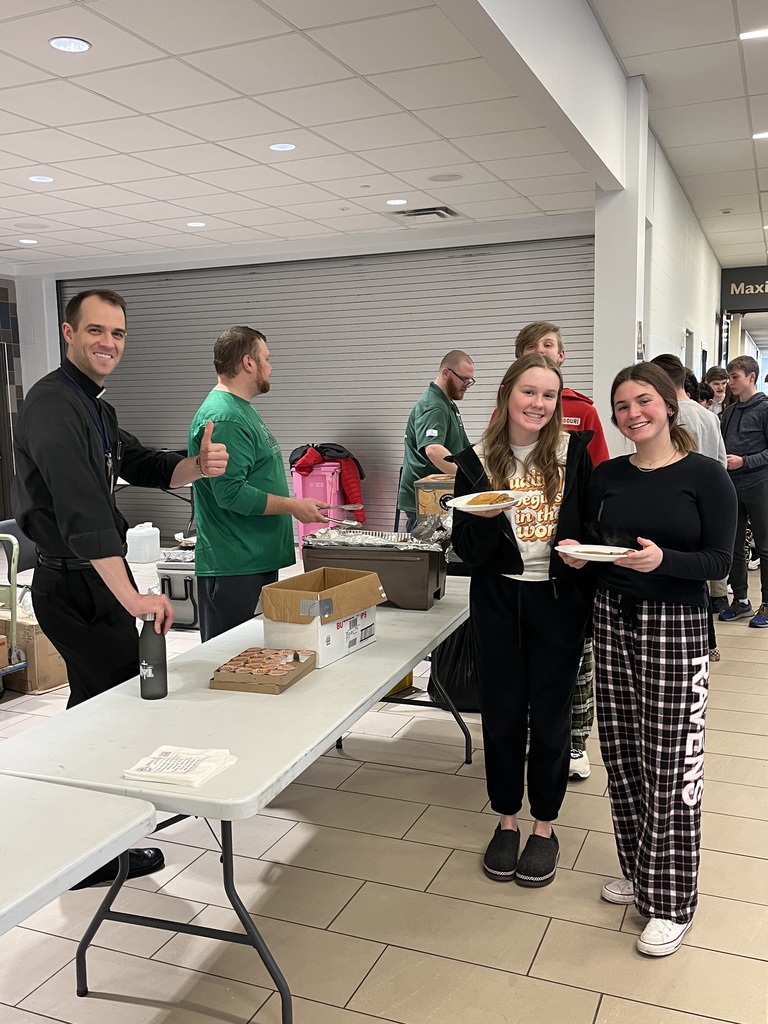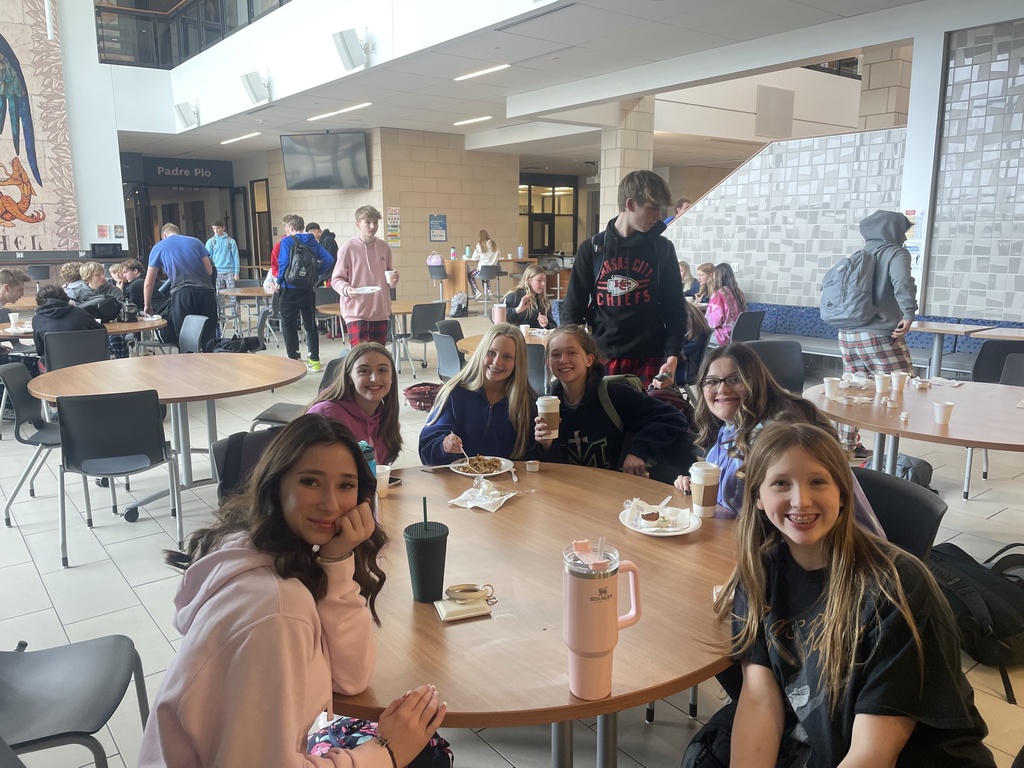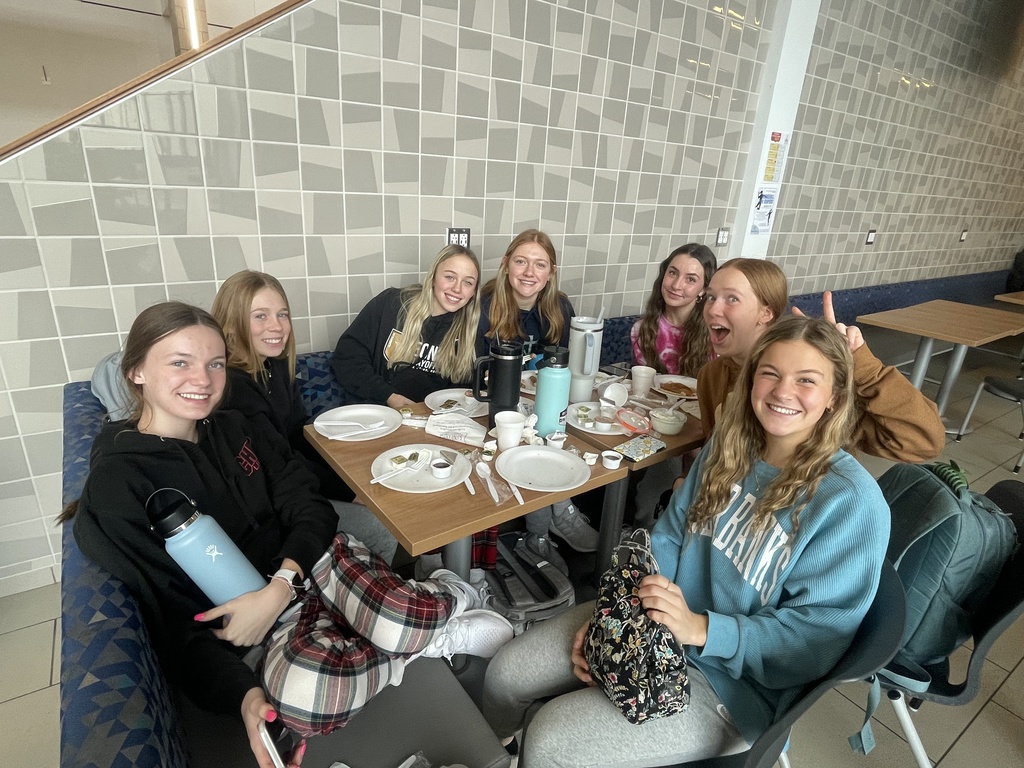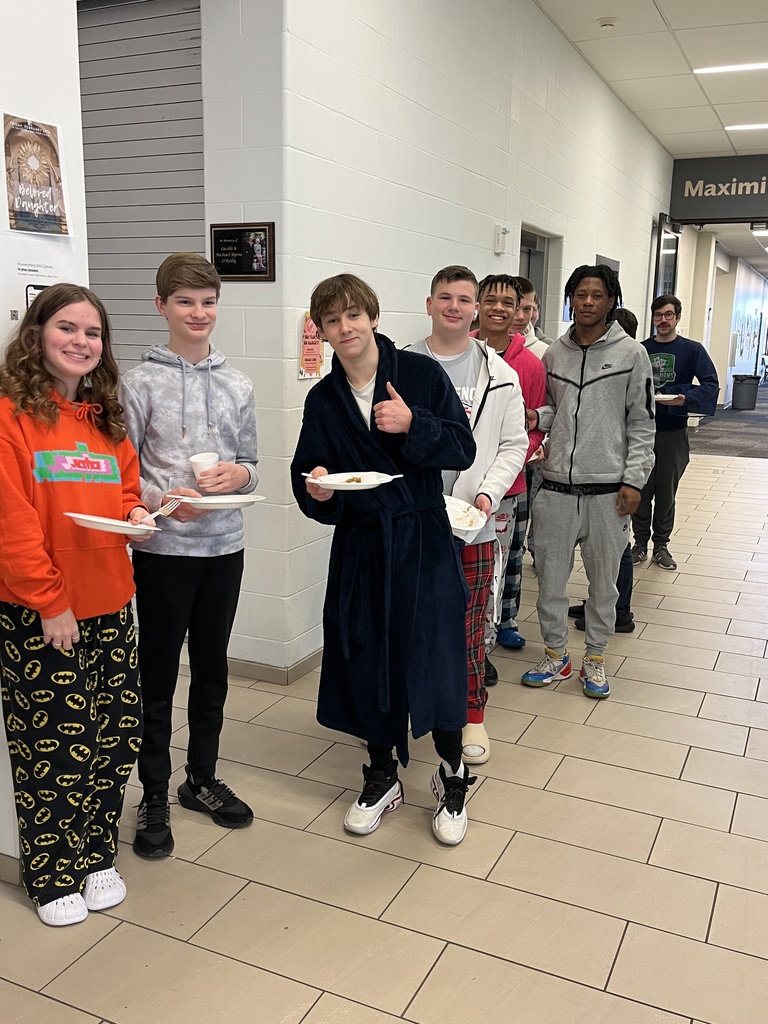 LIVE AUCTION SPOTLIGHT - Who will win our St. Michael "traditions" live auction items this year? Reserved Parking Spot Running late for school, sports or a meeting and the only parking spaces available are in the outer lot? Let that long, often windy trek be a thing of the past and bid on this VIP reserved parking space with a personalized sign for the 2023-2024 school year. Graduation VIP Package Calling all Senior parents! Take the worry out of finding graduation seating and parking with this VIP package to see your graduate cross the stage. Includes a reserved front pew at the 2023 Baccalaureate Mass, front row seating for 10 at the graduation ceremony, and 3 reserved VIP parking spaces both nights. Also included is a Grandma's Catering package for 15, an 8" cake from Nothing Bundt Cakes, and a custom 4' x 6' digitally printed banner featuring your special graduate! Courtesy of Nothing Bundt Cake; Grandma's Office Catering; Dynamic Displays Dinner with the Sisters at Summit Grill Want to break bread with our Dominican Sisters? Bid on this package to enjoy a private dinner for 10 with SMA's four Sisters at Summit Grill & Bar. It's sure to be an enjoyable evening, so put your paddles up and bid! Valid Monday - Thursday only. Must be mutually agreed upon date. Courtesy of Summit Restaurant Group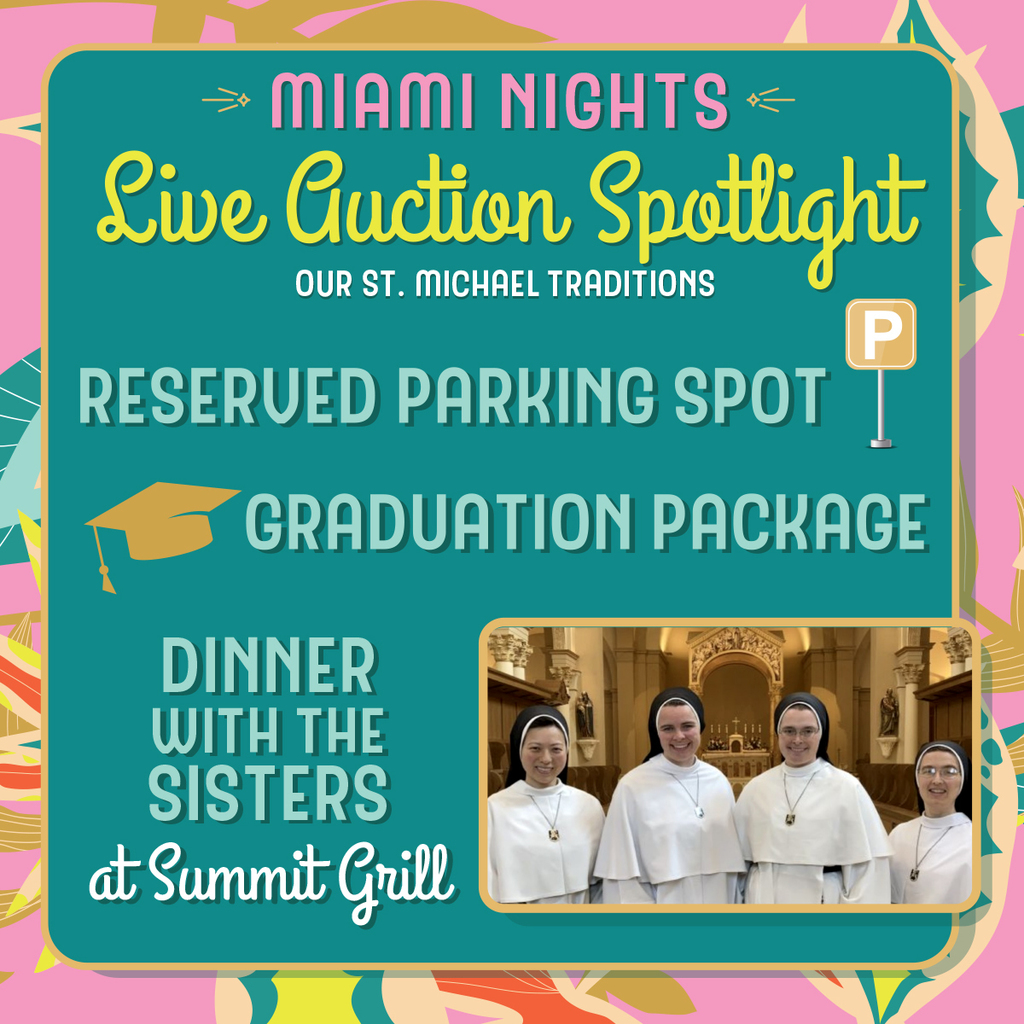 We will be celebrating Catholic Schools Week with fun activities at SMA. Kick-off the week by wearing something SMA to Mass this weekend.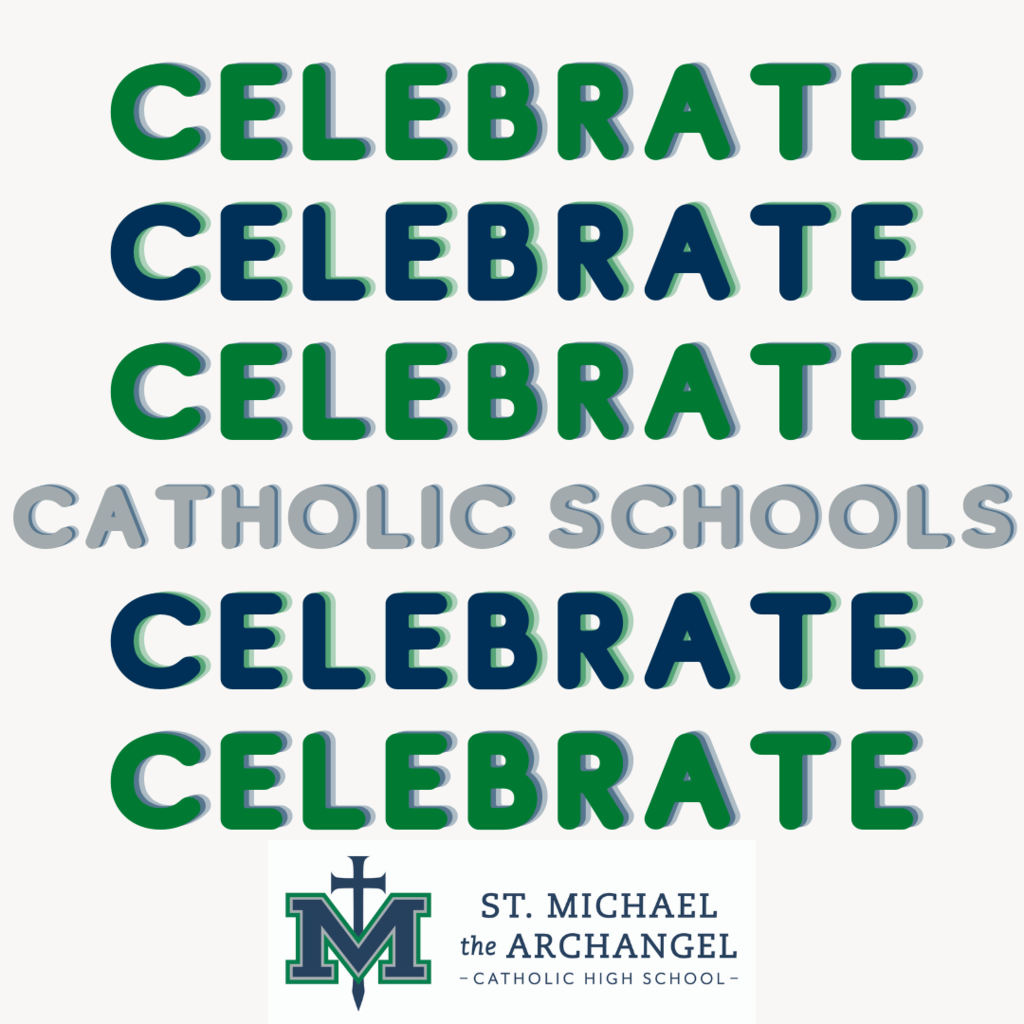 NEW RAFFLE ITEM ADDED! How about those Chiefs? In celebration of Red Friday, we have added an Andy Reid autographed football to the Guardian Bash raffle. Andy Reid is in his 10th season as head football coach of the Kansas City Chiefs and looking for another Super Bowl win for 2023! Enter today for your chance to win this Chiefs football autographed by one of the most successful coaches in professional sports! smacatholic.org/bash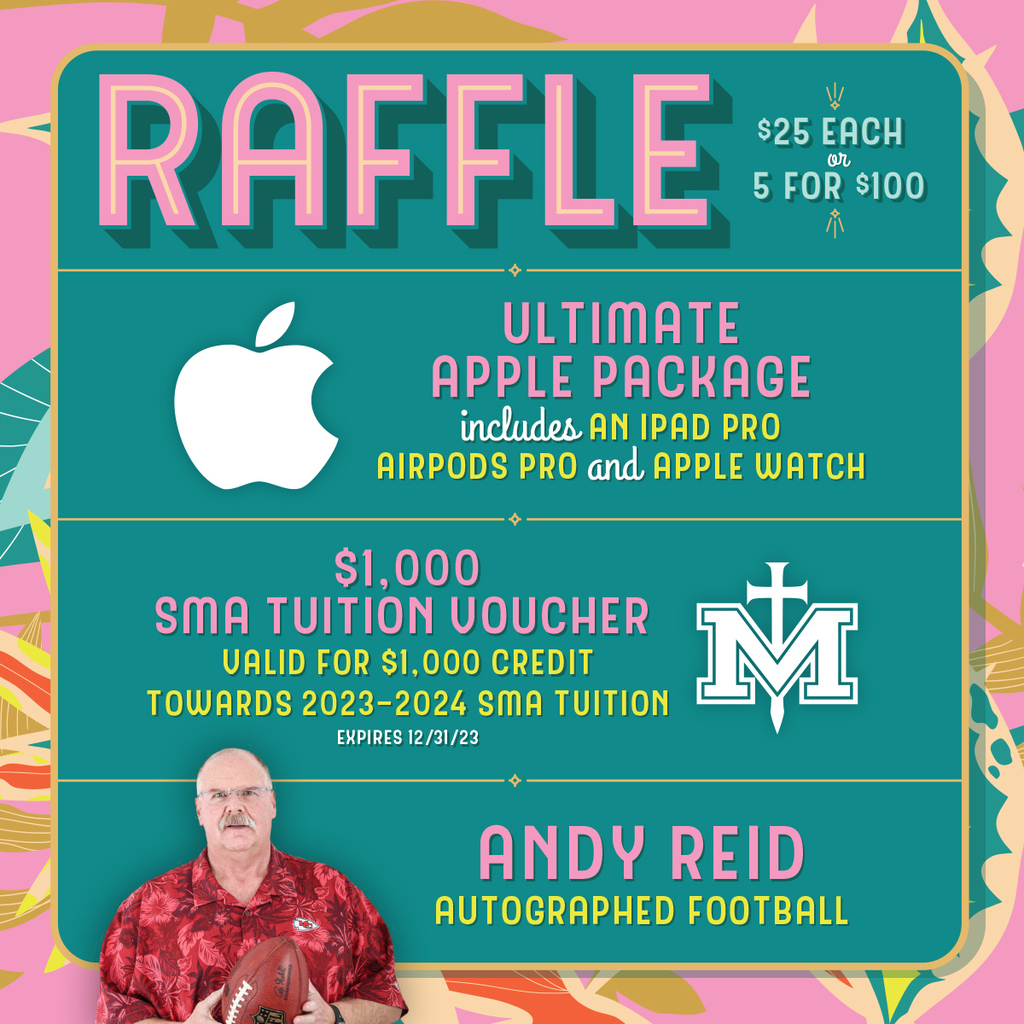 A group of Guardians attended the Ignite Rally and March for Life in Topeka, Kansas this week. They listened to speakers sharing their stories and insights about the pro-life movement, then celebrated Mass together before marching to the capitol building where they heard from legislators. Ms. Eilerman, who attended with the students, said "it was a great day standing up for life in our area!"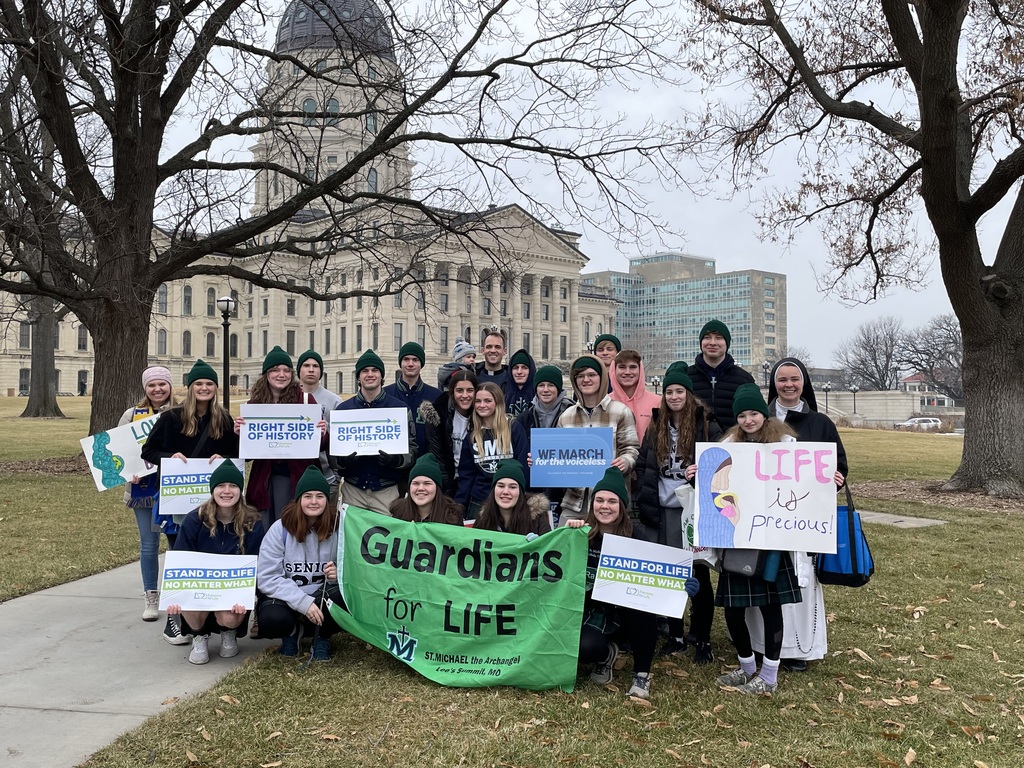 LIVE AUCTION SPOTLIGHT - Miami Nights Guardian Bash! Day at The K with Ms. K Here's your chance to skip school with the Principal! You and 6 friends will enjoy a memorable day at The K with Ms. Kroening in Crown Club seats behind home plate, all while enjoying complimentary food and beverage service. Subject to mutually agreed upon 2023 regular season day game. Courtesy of CommunityAmerica Credit Union & Lisa Ginter Wiffle at the Hollow with Father Sappington Batter up! Gather your friends, family or classmates and join Fr. Sappington for this unique Wiffle ball experience for 20. Located near Loose Park on the famous Ungashick property, this has become the crown venue for KC Wiffle having hosted many Royals, Chiefs and Sporting KC players. After the game, enjoy a catered meal as you take in the beauty of this front yard turned "Field of Dreams." Start practicing your swing and get ready for some friendly competition! Subject to a mutually agreed upon date in May through September. Courtesy of Joe & Mark Ungashick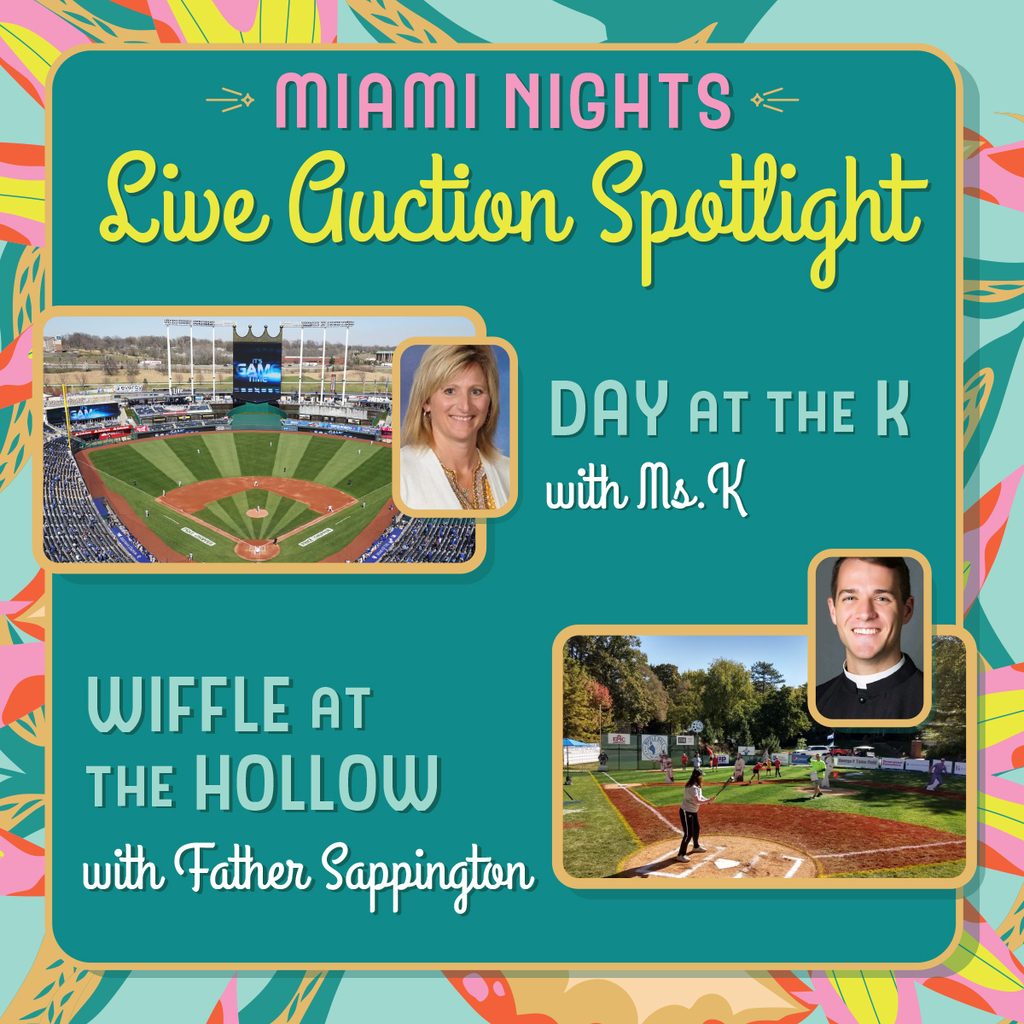 LIVE AUCTION SPOTLIGHT - Miami Nights Guardian Bash! Mahomes Signed Jersey A piece of "Mahomes Magic" can be yours with this autographed Patrick Mahomes Chiefs Jersey. He's already our 2023 NFL MVP! Chiefs Home Opener No better way to start the 2023/2024 Chiefs football season than with 4 Opening Day suite tickets and pre-game VIP field passes! You and 3 guests will enjoy a game day experience like no other. Feel like a star as you walk through the tunnel and step onto the field to catch an up close, sideline view of warm-ups. Then head to the suite where you'll enjoy food, beverages and an amazing view of the game. Parking pass also included. You'll be a VIP with family and friends as the winning bidder of this one-of-a-kind fan experience! Royals Suite You'll hit it out of the park with this suite experience for 20 at The K. Treat family and friends to game day in the All Star or Hall of Fame suite where you'll enjoy both indoor and outdoor seating, complete with all-inclusive food and soft drinks. Valid for all April games, excluding Opening Day and April 14, as well as Aug. 28 and Sept. 17 or 18. Let's go ROYALS!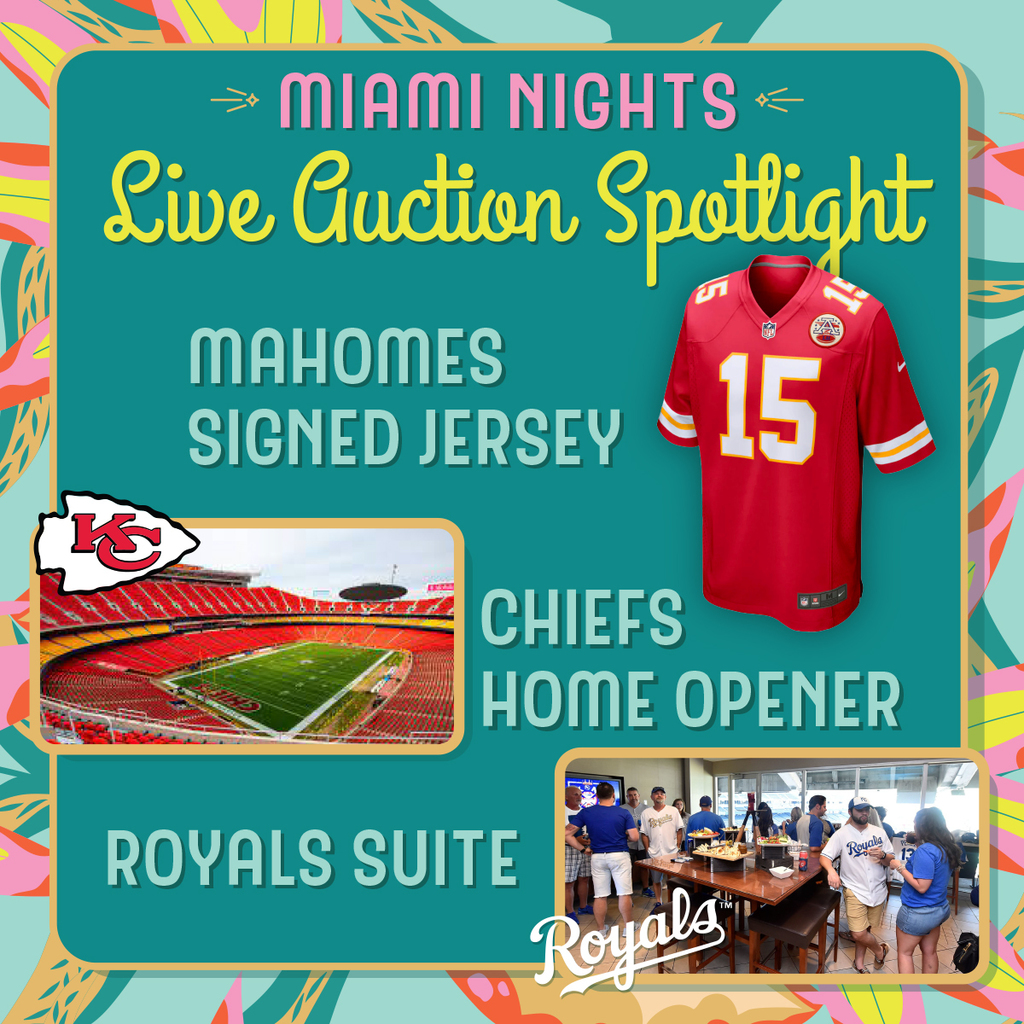 Today is the final day to register for the 3rd Annual Parent Club Trivia Night! Mark your calendars for Saturday, January 28 starting at 7:00 p.m. and join the fun! smacatholic.org/page/trivianight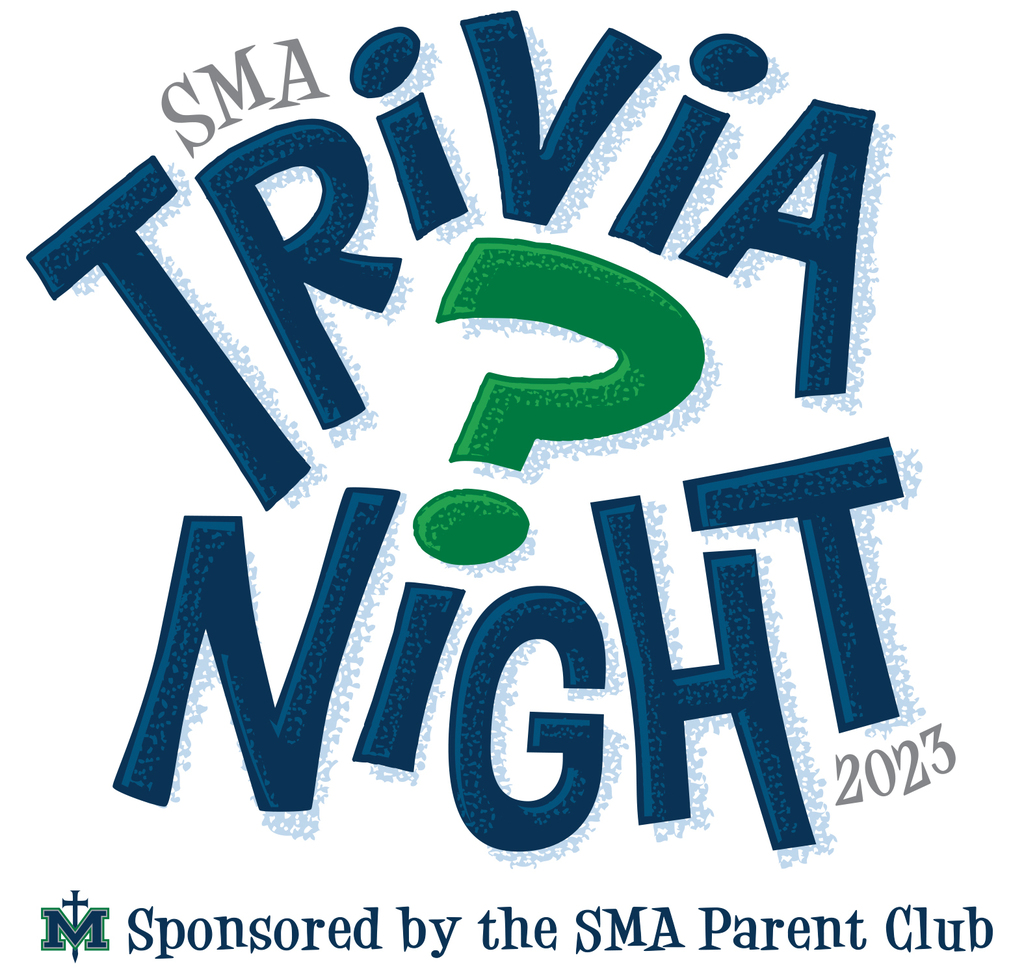 Due to inclement weather, St. Michael will be closed today, Wednesday, January 25. Enjoy a snow day and be safe!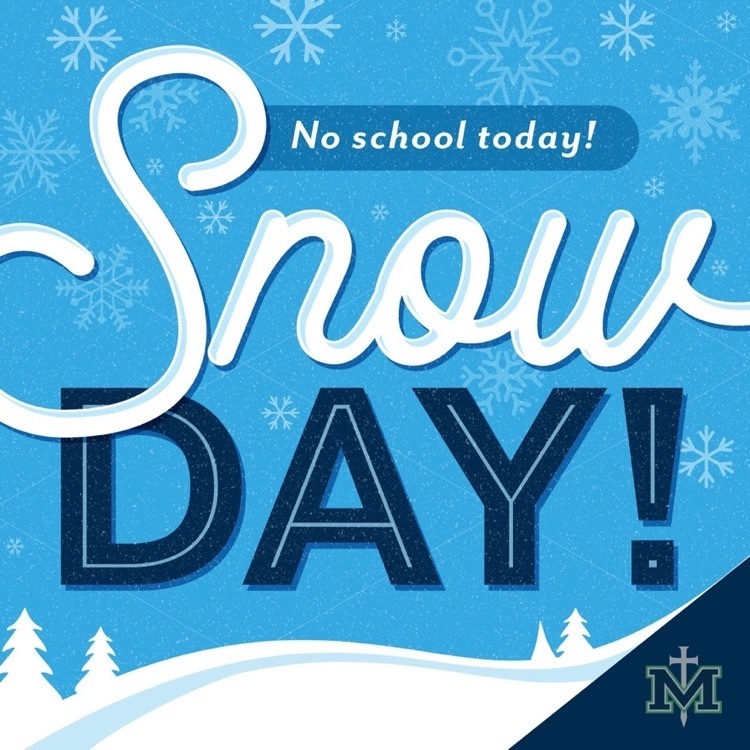 St. Michael students present at Lee's Summit Rotary! What an honor to share the good news of St. Michael the Archangel to local businesses. Students presented information about what makes us so unique - our Community System, SMILE Zone, academics, athletics/activities, and of course our faith! The recording of our students is housed on St. Michael the Archangel Broadcasting youtube channel.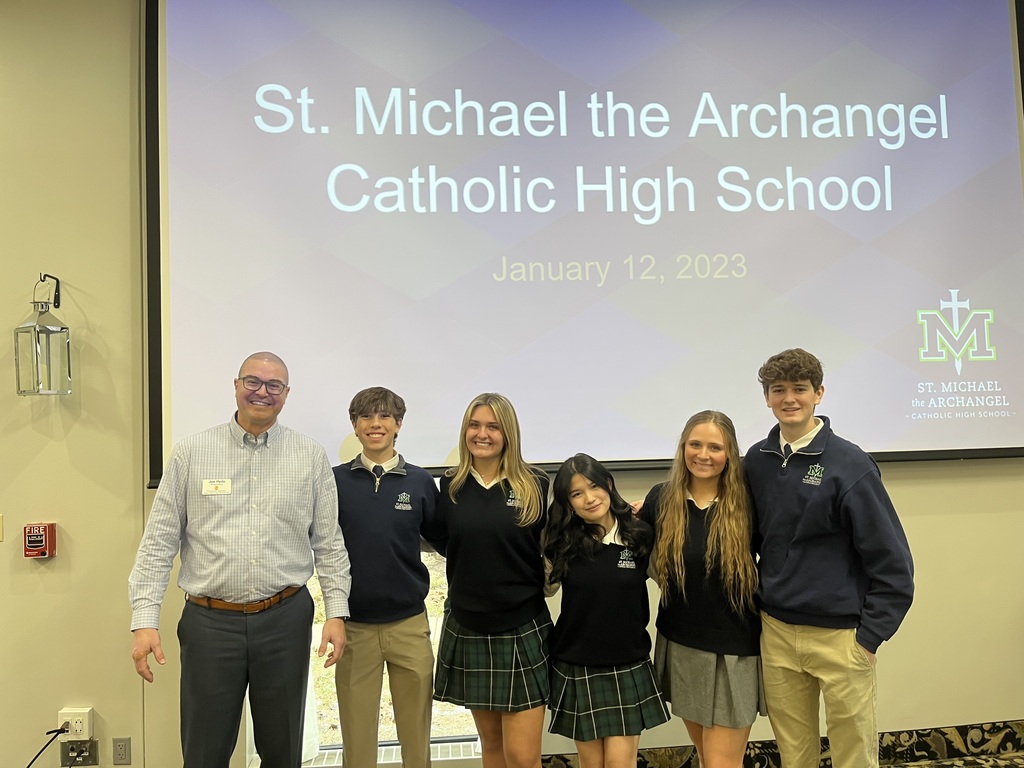 St. Michael Prayer Warriors - Let's Help Wrestling Coach Travis Groepel Coach Groepel has been a volunteer coach for SMA Wrestling the last 3 years and suffered a stroke mid December. He is out of ICU and moving into a rehab facility. Battle Gear has an online store set up with all proceeds going to help the family. The store closes on Wednesday, January 25:
https://fightlikegroep.itemorder.com/shop/home/
You can follow his recovery journey and make donations on the family's Facebook page: Fight Like Groep #walktogether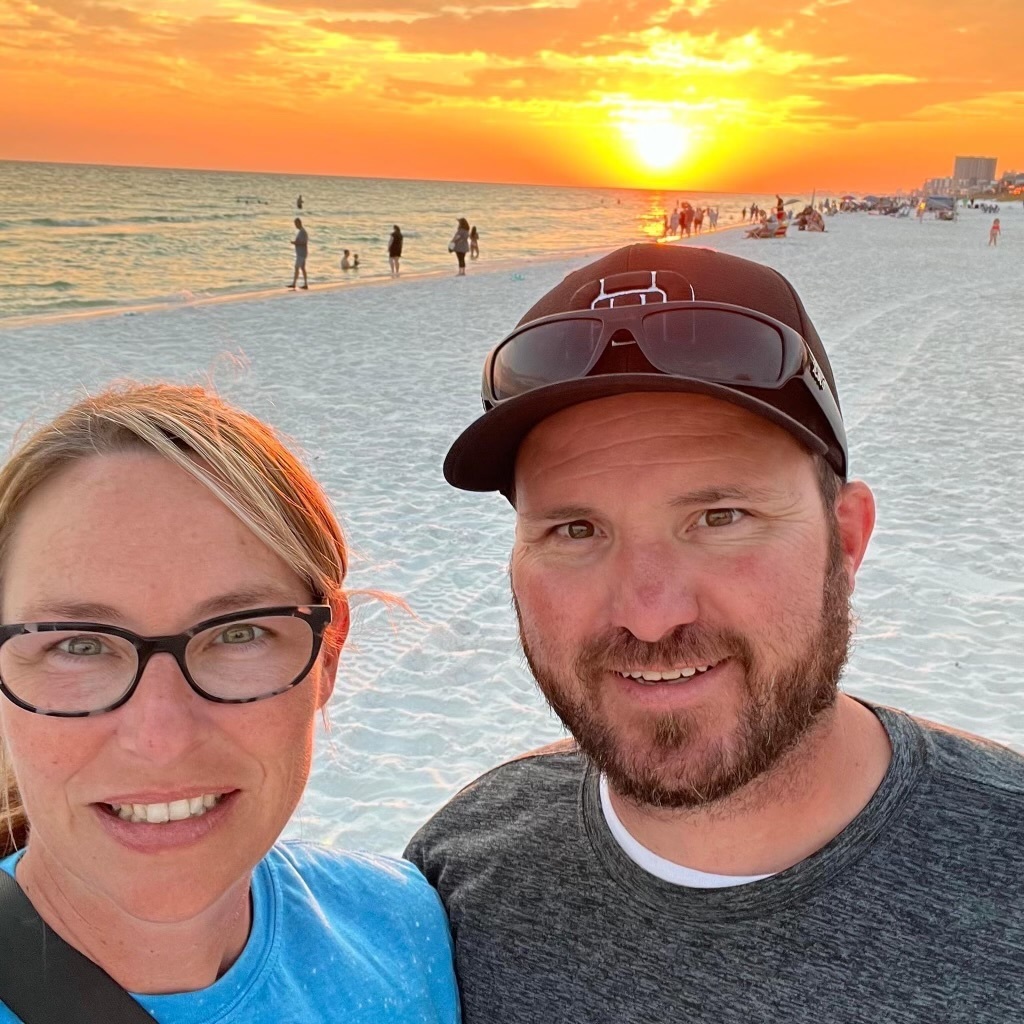 Catch the Guardians in action this week! #guardup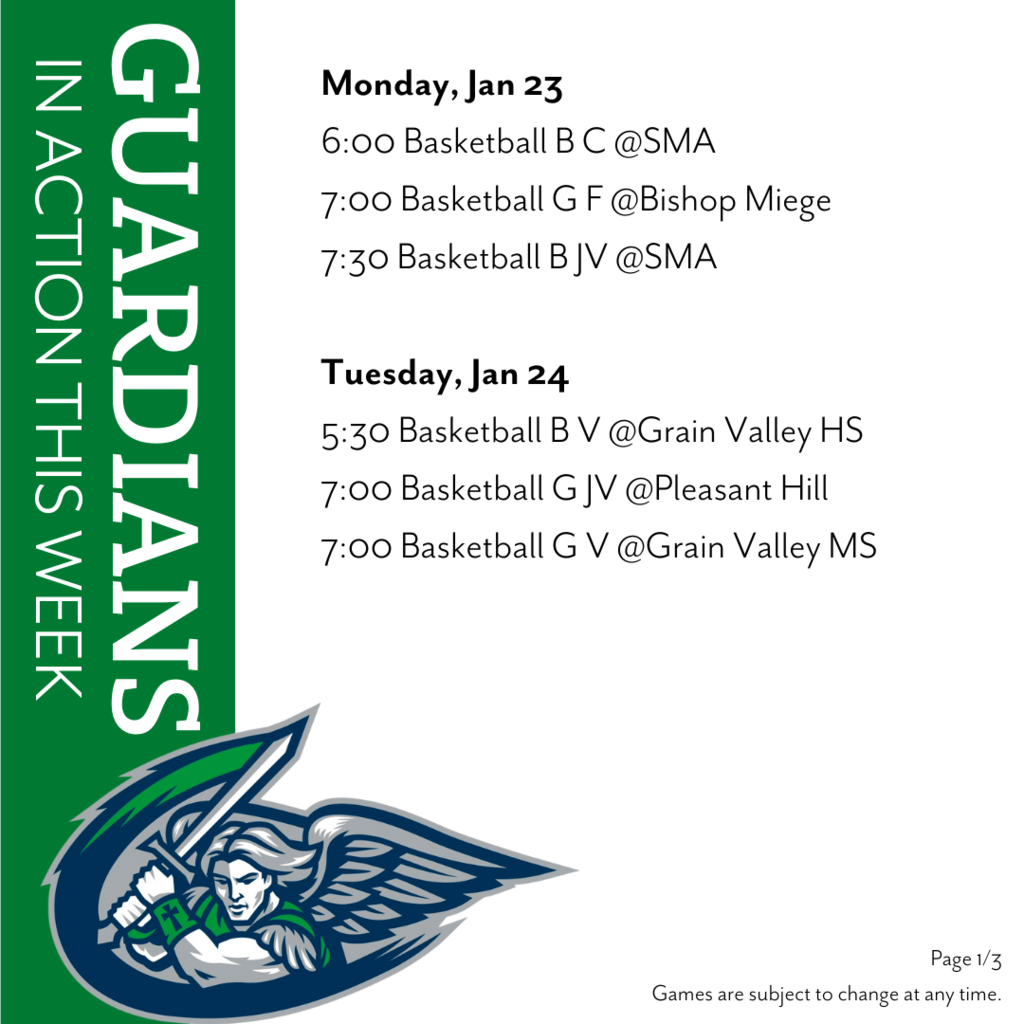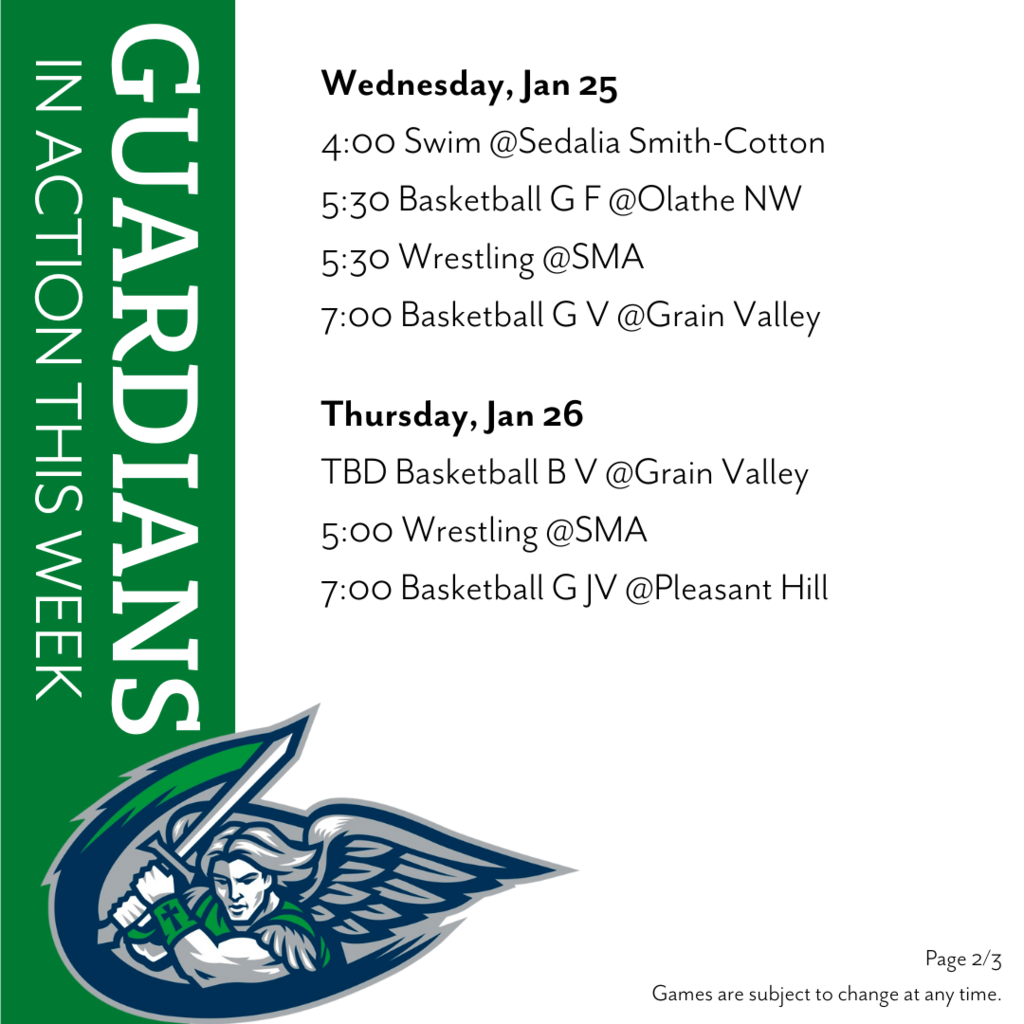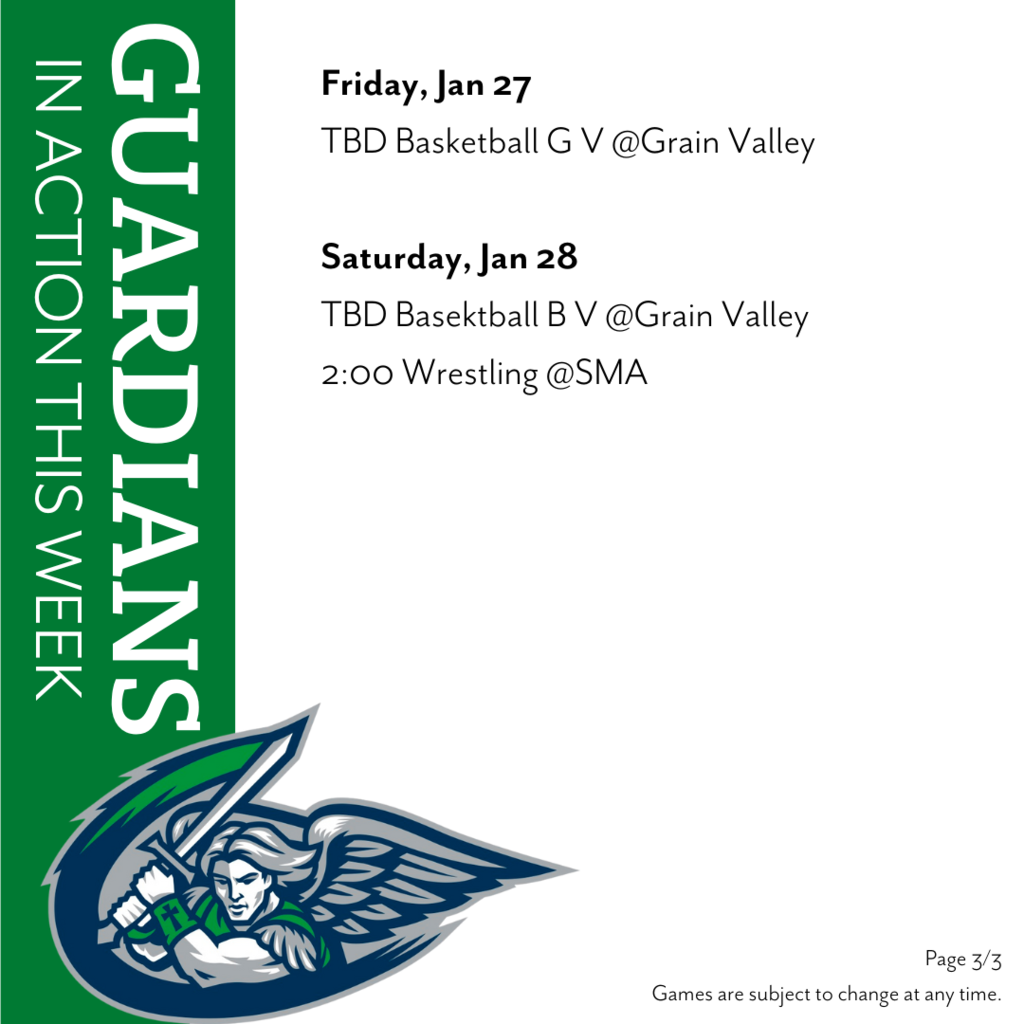 Guardian Bash is 2 weeks away! Check out these raffle items and enter online at smacatholic.org/bash for your chance to win these amazing prizes! Tickets are $25 each or 5 for $100. Winners will be drawn at the Guardian Bash. You do not need to be present to win. Ultimate Apple Package - Includes an iPad, Apple Watch and AirPods $1,000 Tuition Voucher - valid for $1,000 credit toward your SMA tuition in the 2023-2024 school year. Expires 12/31/2023. #BidHighBidOften #GuardianBash #GuardUp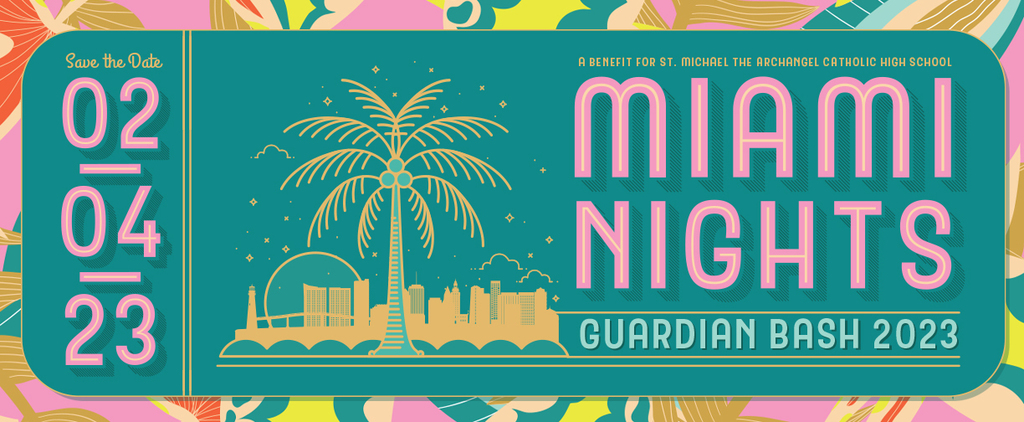 Guardians of Life members have been busy while visiting Washington D.C. They were able to visit with a Holocaust survivor, attend a March for Life Vigil Mass at the Basilica Shrine of the Immaculate Conception, witnessed the Changing of the Guard at the Tomb of the Unknown Soldier, and more! We are so blessed to have students, parents, and staff standing up for their beliefs. #marchforlife #whywewalk #walktogether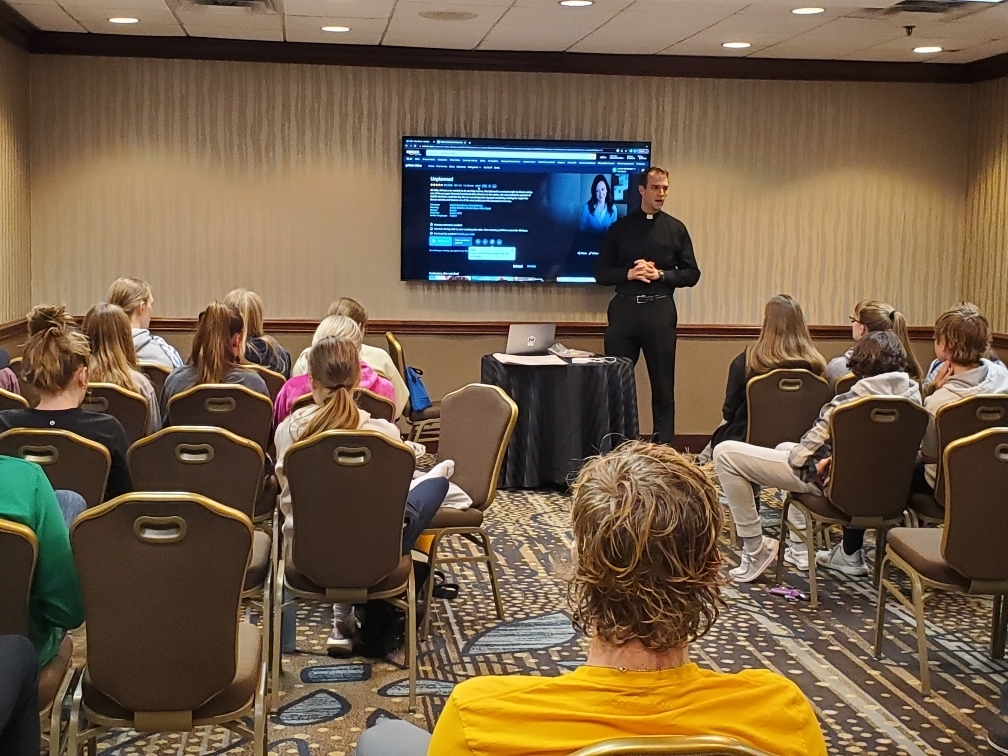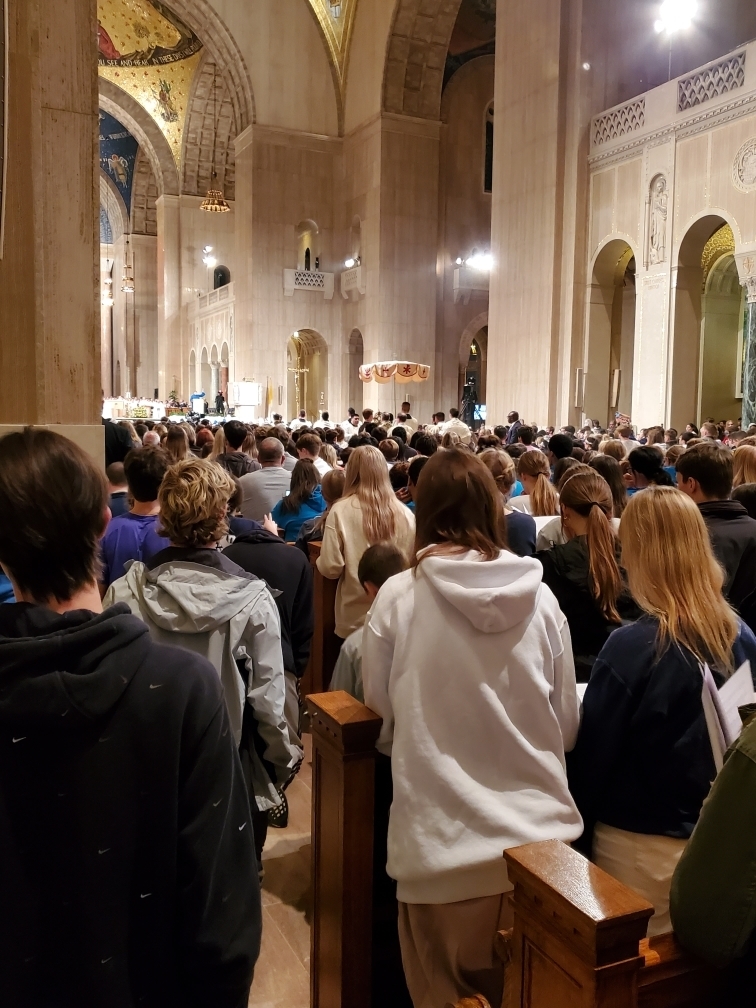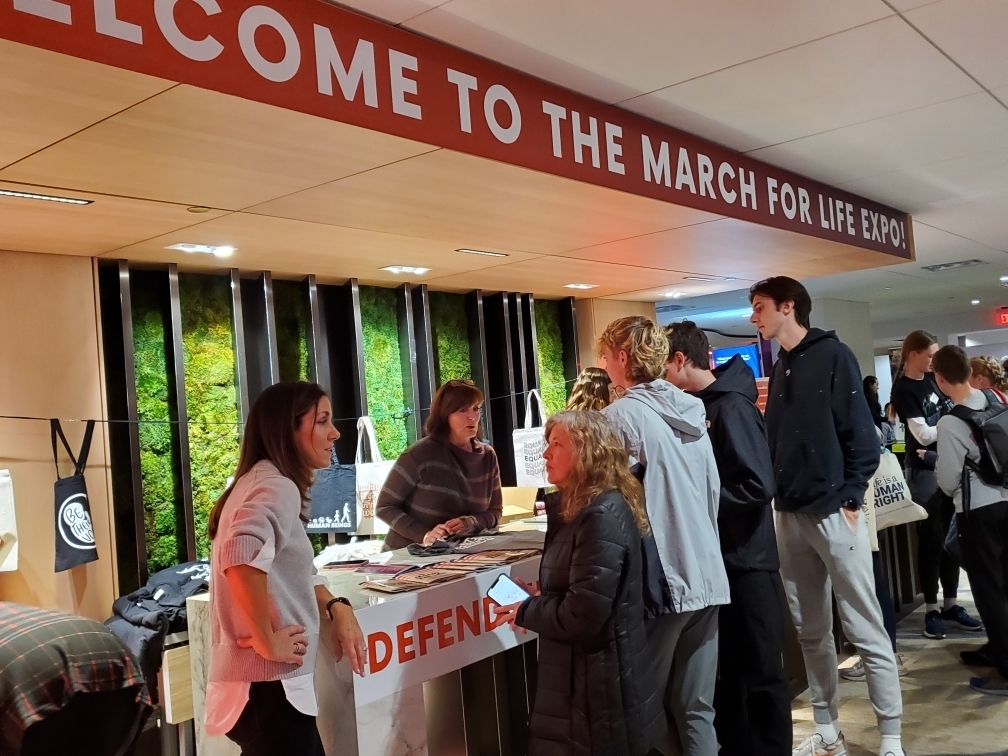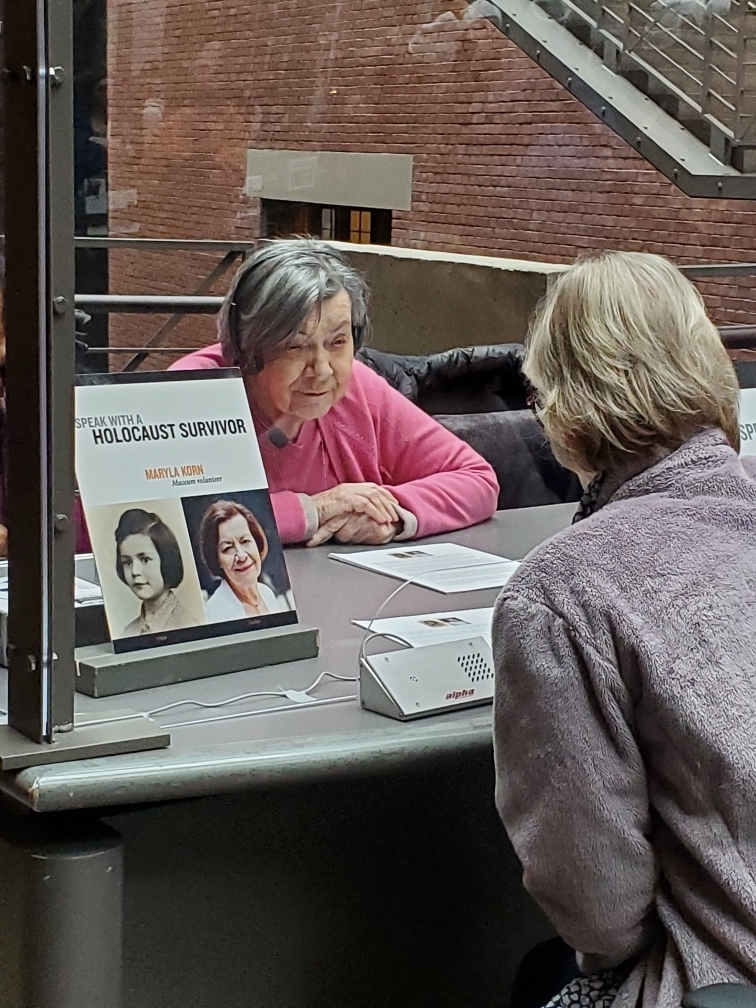 Members of the St. Michael Guardians of Life group arrived in Washington D.C. as they prepare to participate in the March for Life tomorrow. We're proud of their efforts to stand up for the rights of the unborn. #marchforlife #whywemarch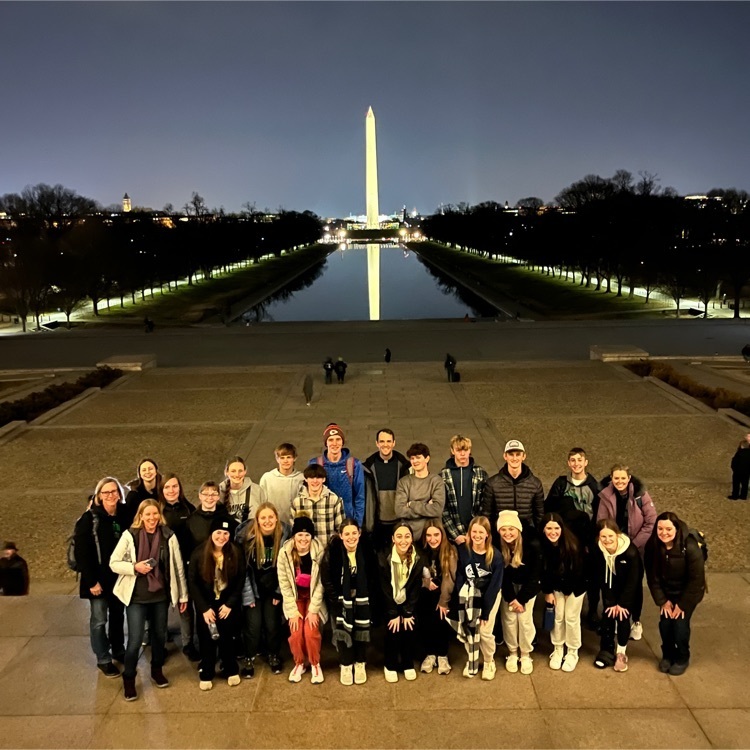 The Guardians had great success over the weekend! Wrestler Lucas Barry is adding another record to the school by being the 1st to reach 100 career wins! Add this to his, already impressive, resume of being the 1st State Champ and 1st 2x state placer in school history! The girls basketball team took the title of Pleasant Hill Tourney Champs! Victoria Swingle and Ella Medlin were named to the all tournament team! This is the first of many trophies for our lady Guardians! Way to go Guardians! #GuardUp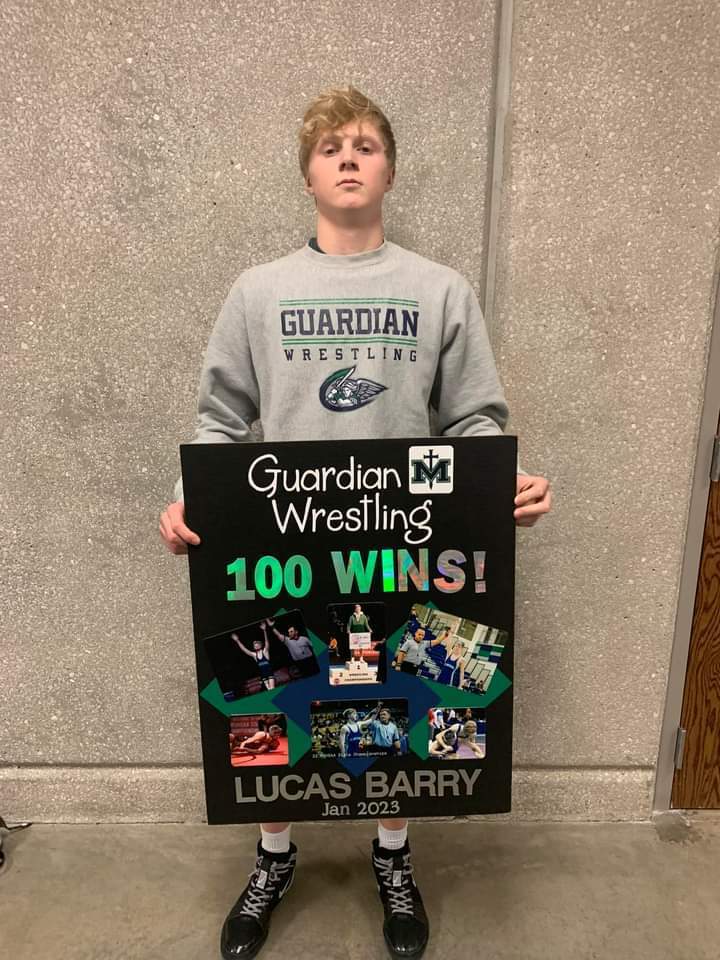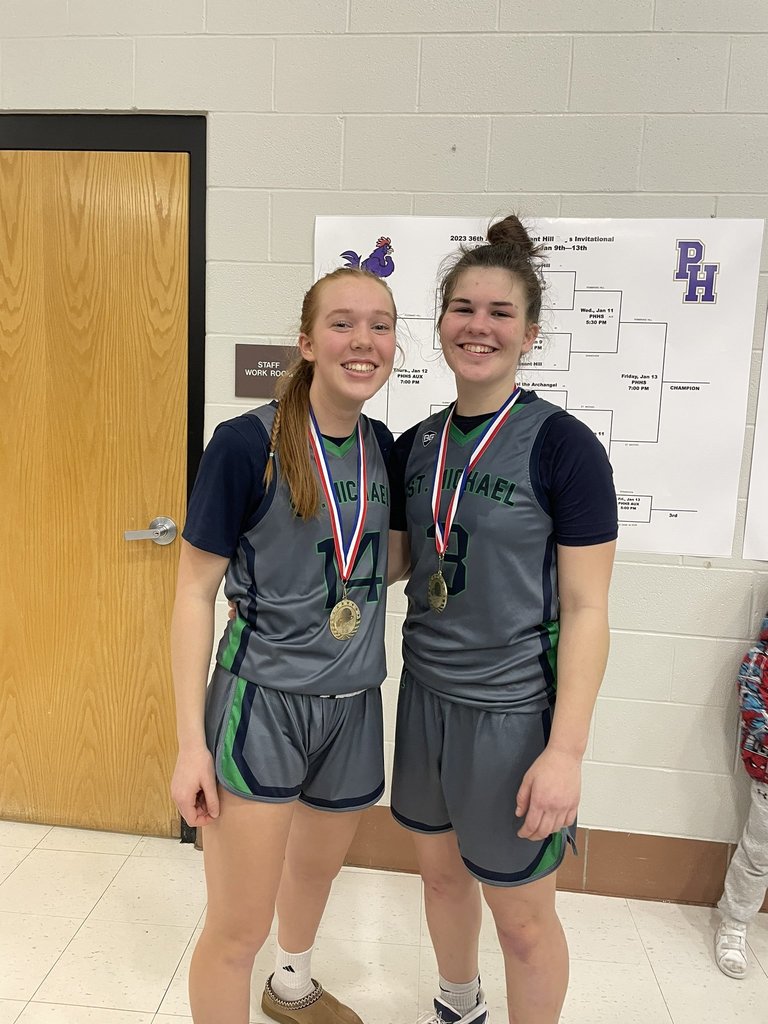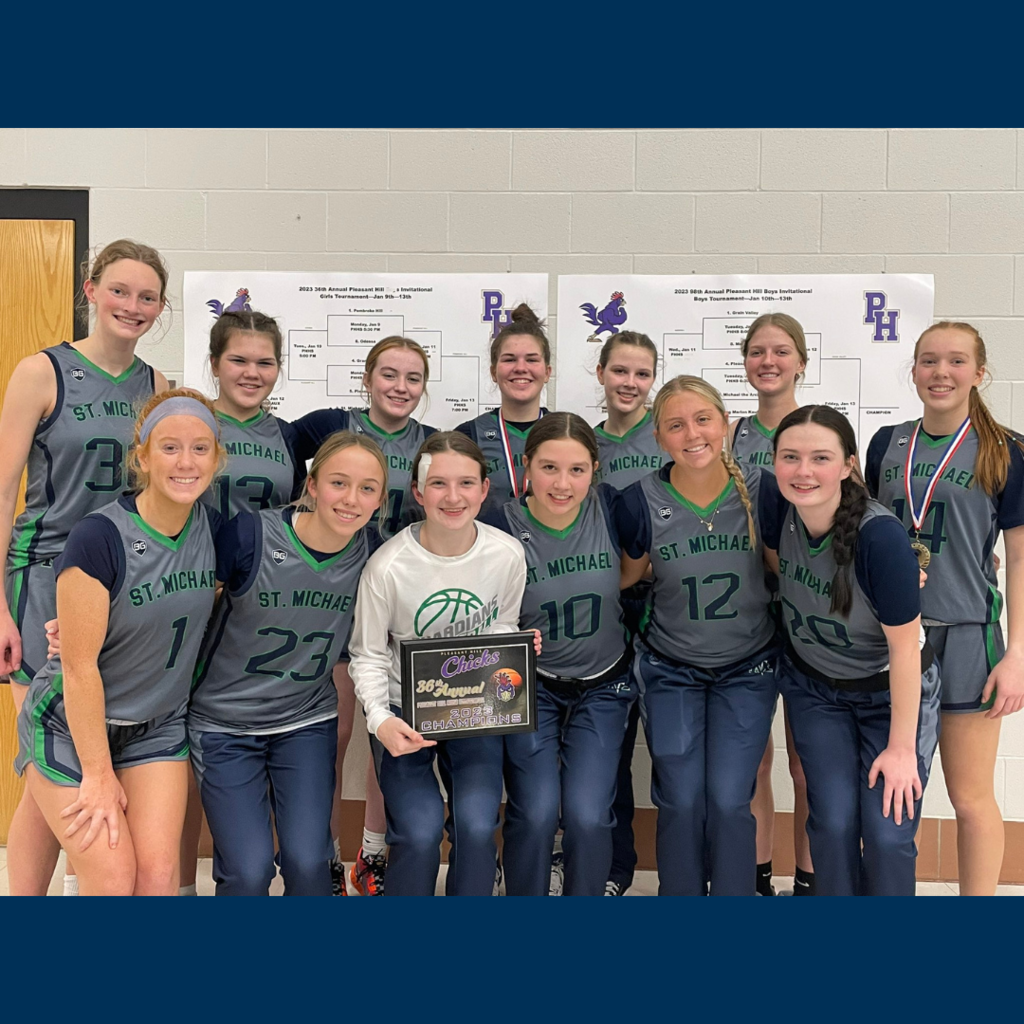 Thank you @Life885KC for naming St. Michael the Archangel Catholic High School the school of the day. We appreciate the prayers of your listeners!